A Turkish court has released a newspaper columnist and academic from prison, pending an appeal of his conviction and life sentence for alleged involvement in Turkey's 2016 failed coup attempt.
The state-run Anadolu agency said Mehmet Altan, who spent two years in prison, was freed late Wednesday by an Istanbul regional court, after a lower court ignored rulings by Turkey's Constitutional Court for his release.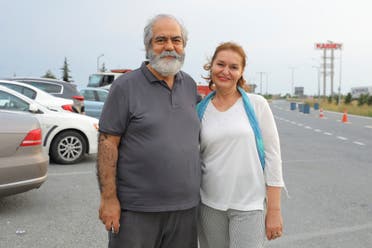 Amnesty International welcomed the release but said it was "long overdue."
Altan was convicted to life in February along with his brother, writer Ahmet Altan, and journalist Nazli Ilicak.
They were accused of plotting against Turkey's constitution and membership in a terror organization for links to US-based cleric Fethullah Gulen who is blamed for the coup. They deny any involvement in the coup attempt.