Renowned Syrian political cartoonist Wahib al-Husseini died on Wednesday after battling with liver cancer at the age of 78.
The artist, born in the Deir al-Zour province in 1941, began his career as an editorial cartoonist during the Iraq-Iran war when his displeasure towards Hafez al-Assad's support of Iran pushed him to publish his first piece.
The Iran-Iraq war inspired much of al-Husseini's work. He often included symbols of the mullahs in Tehran to portray Iran's desire for control in the Arab world, as well as to express his own rejection of Iranian influence and interference in the affairs of other countries.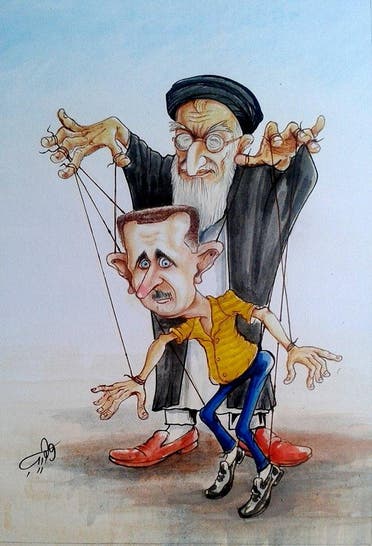 The cartoonist lived in London where he worked for the Addustour weekly magazine before moving to Iraq in 1988. He then moved to Jordan where he worked for the weekly newspaper Shihan in Amman.
In 2003, al-Husseini moved to Syria after living abroad for almost 42 years. At the time, Syrian President Bashar al-Assad had granted amnesty to everyone who opposed the current or former regime.
Although he was retired when the civil war broke out in Syria, his drawings opposing the Syrian regime and showcasing Iranian interference in Syria, depictions of Hassan Nasrallah, the secretary-general of Lebanon's Hezbollah militia, were widely followed.
Al-Husseini was living in the Turkish city of Gaziantep at the time of his death.