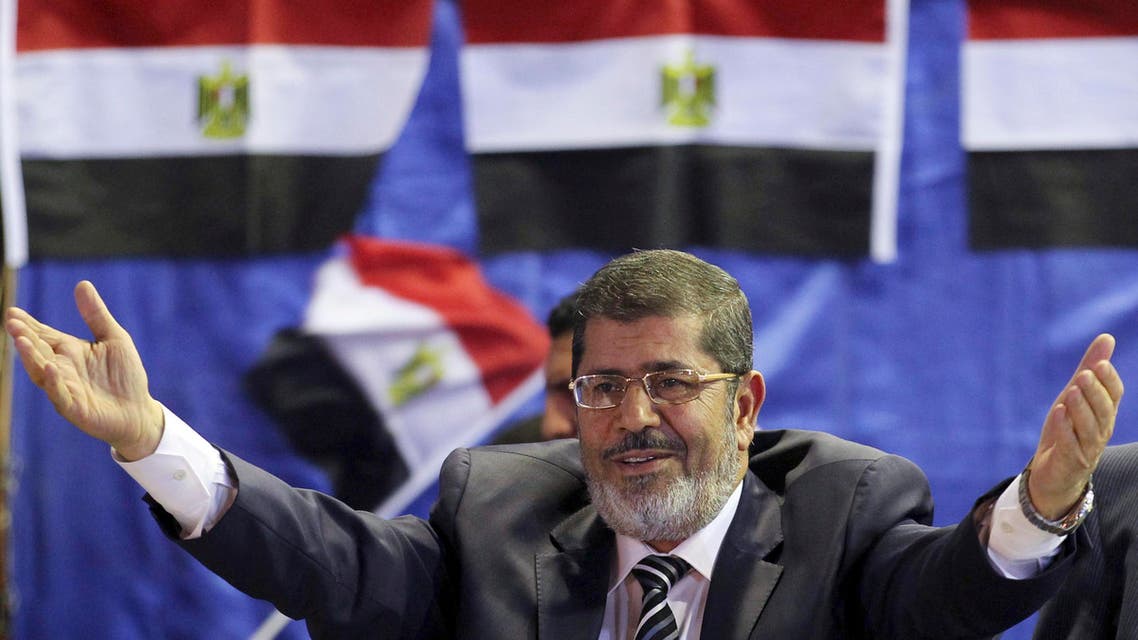 Manager sacked after Nile TV airs film on 'Mursi's achievements' by mistake
The documentary was on air for eight minutes
Egyptian Radio and Television Federation has named a new head for Nile TV International after the country's state-owned channel erroneously aired a report on the achievements of ousted Islamist President Mohammed Mursi, Al-Ahram newspaper reported Sunday.
Samih Rajae became the new general manager of Nile Sat after Egypt's public broadcaster sacked Mirvet Mihsen for airing a documentary entitled "Mursi's Achievements."
According to Youm7 website, Nile TV aired the film, which was made while Mursi was in power, for eight minutes last Friday.
Describing the incident as a "disastrous mistake," Nile TV quickly changed what was on air, Youm7 said.
In his defense, Mirvat al-Qafas, deputy editor of the foreign language news in Nile TV, said there were only a few minutes left for the news bulletins in French to start. Usually, he explained, the segment is filled with national songs and that the Mursi tape made it through "unintentionally."
Qafas said directors and others working in the morning shift when the incident took place were under investigation.
Mursi was toppled through a popularly-backed coup on July 3.
He was head of the Freedom and Justice Party, the political arm of the Muslim Brotherhood movement.
After the toppling of Mursi, the Muslim Brotherhood supporters protested demanding his reinstatement as the legitimate elected leader of Egypt, but were violently quelled by the military establishment.
Soon after the ousting of Mursi, prominent figures of the Muslim Brotherhood were arrested and charged with inciting violence.
In late December, Egypt designated the Muslim Brotherhood as a "terrorist organization."