Al Arabiya relaunches news channel Al Hadath
Al Hadath will feature extensive news coverage and political discussion, with live news bulletins throughout the day
Al Arabiya News Channel re-launched its sister channel, Al Hadath, on Saturday, in a move to bolster its regional reach in providing rolling 24-hour news.
Al Hadath will feature extensive news coverage and political discussion, with live news bulletins throughout the day.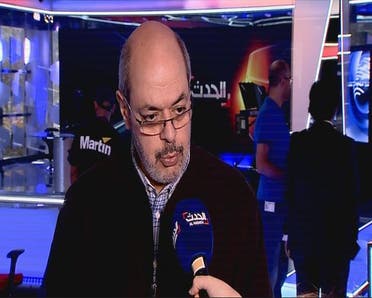 "Al Hadath is a new news service, which focuses entirely on news, without recorded programming," said Dr. Nabil Khatib, Executive Editor at Al Arabiya News Channel.

"There will be no sports or business news; it will specifically cover the heated political events in the Arab region," Khatib added.
The new channel is featuring a strong social media presence, as well as a re-launched website: http://www.alarabiya.net/alhadath.html
Inside the Al Hadath studio