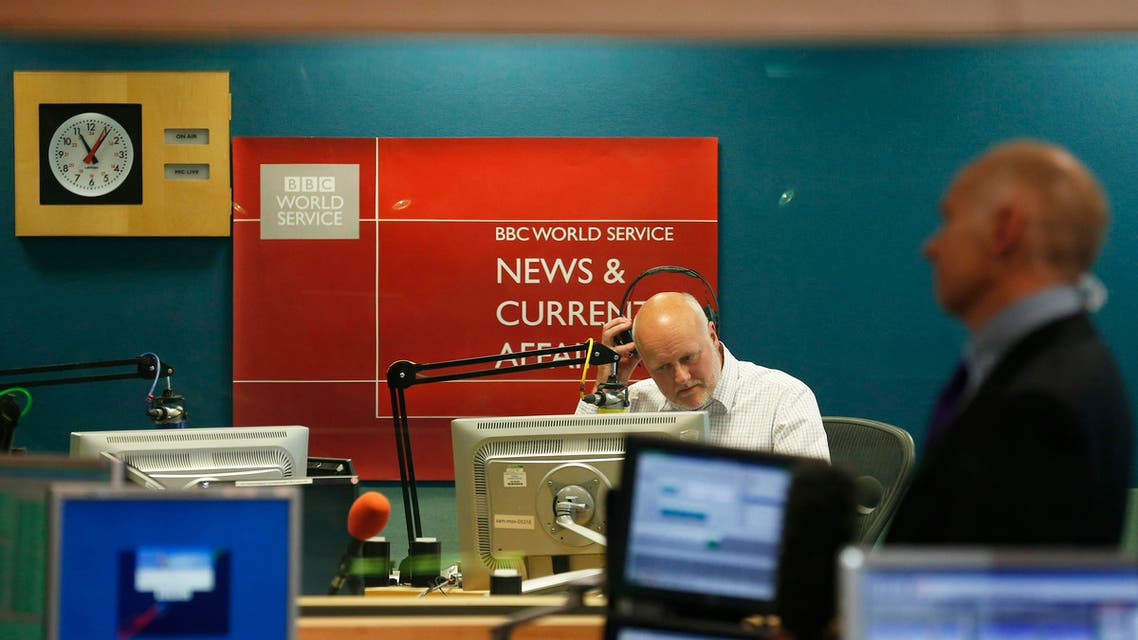 British lawmakers fear for BBC World Service under new funding
From April 1, it will no longer be funded by the government via the Foreign Office but from the compulsory 145.50 pound annual fee
British lawmakers raised fears on Monday for the future of the BBC World Service, the world's largest international broadcaster, as funding shifts from government grants to financing by domestic television user fees.
Parliament's Foreign Affairs Committee said it was concerned that a change in funding and a lack of presence on the BBC's executive or management boards would erode the on-air and online influence of the radio and television service.
The BBC World Service, which started as the "Empire Service" in 1932, airs news and discussions around-the-clock in 28 languages, reaching about 190 million people a week.
From April 1, it will no longer be funded by the government via the Foreign Office but from the compulsory 145.50 pound annual fee paid by all households with a television to finance Britain's public sector broadcaster.
"We have clear differences with the BBC on governance of the World Service .. It remains to be seen whether they will indeed safeguard the distinct nature of the World Service," the committee said in a report on Monday.
The World Service has been given a budget of 245 million pounds in 2014/15, which the committee welcomed along with an undertaking by the BBC's news director to maintain this level until the current license fee period ends in 2016.
But with the BBC under pressure to make cuts, promising in 2011 to reduce its budget by 20 percent or 700 million pounds by 2016/17, the committee said it was concerned for future funding of services such as Hindi or the west African language Hausa at the expense of domestic programming.
The World Service has aired in 68 languages since its start but has cut many over the years. Reductions in 2011 ended services in Serbian, Macedonian, Albanian and Mandarin Chinese.
The committee also called for the World Service to have a direct presence at top management levels for at least five years while the new funding settled, with the future security of the service to be raised in talks over setting the next license fee.
It was encouraged that the Foreign Office would continue working with the BBC, whose editorial independence it has respected while exercising "discreet influence" on the World Service through funding and choosing where to broadcast.
"We believe it would not be in the interests of the UK for the BBC to lose sight of the priorities of the FCO (Foreign and Commonwealth Office), which relies upon the World Service as an instrument of 'soft power,'" they said.