Extra World Cup advert breaks worry some UK football fans
Possibility of additional three-minute water breaks in hot weather causes concern among British TV viewers
Football fans in the UK have voiced concerns that TV broadcasts of the upcoming World Cup could be interrupted by additional advertising breaks.
If temperatures in the host nation of Brazil rise above 32 degrees, football officials will implement an additional three-minute water break 30 minutes into each half.
According to UK media reports, adverts may be screened during this break – although the local broadcaster ITV said it is "yet to decide" whether it will sell ad spots.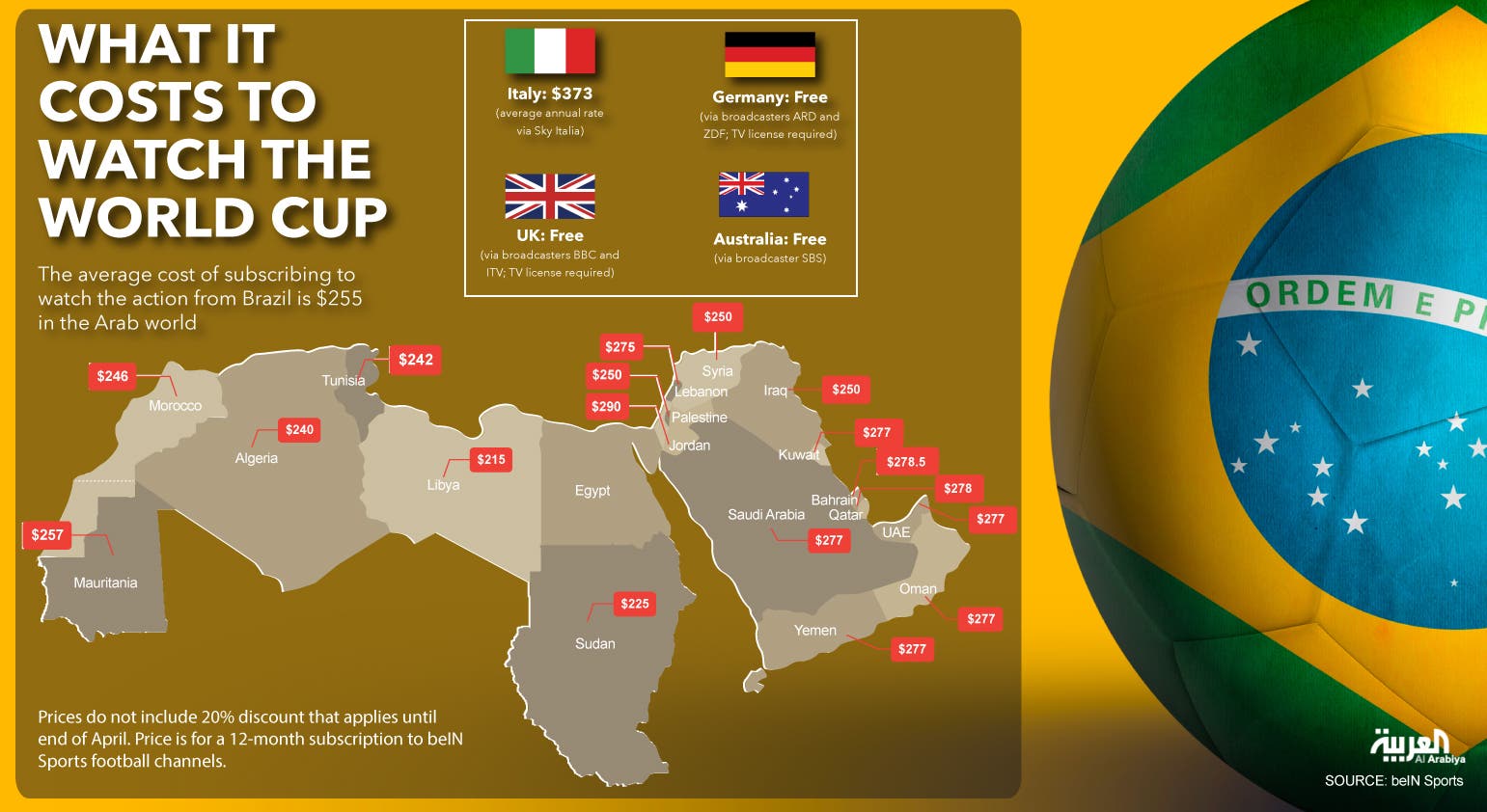 Some football fans reacted angrily to the news, with one commenting on the Daily Mail website that "our traditional game is going down the pan".
Others said they wanted to watch all games on the BBC, which does not sell advertising within the UK as it is funded by a license fee. "If we have to endure some matches on ITV they should, in the national interest, ban all adverts during the match and come out and say so now," wrote one Daily Mail reader.
Others, however, seemed less concerned. "Excellent news," wrote one reader. "It will, at least, break up the monotony of football."