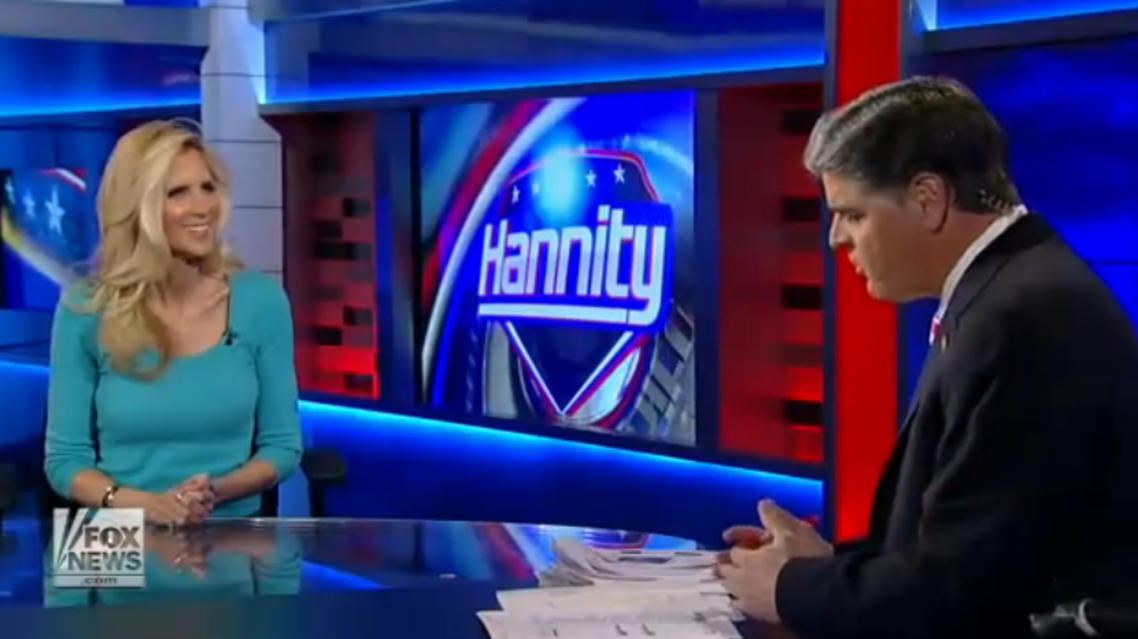 Ann Coulter to Sean Hannity: 'I wish Netanyahu was our president'
American media personality said the United States needs Netanyahu's policies in the Gaza strip to deal with Mexico.
American media personality Ann Coulter wished Israeli Prime Minister Benjamin Netanyahu was the president of the United States in an interview with Sean Hannity on Fox News.
Coulter, to Hannity's agreement, said the U.S. "needed" Netanyahu, during a conversation about President Barack Obama's immigration policies.
She alleged that 100 tunnels have been found connecting Mexico to the U.S., Hannity adding "I was inside one." Coulter said these tunnels should be dealt with using Netanyahu's policy in the Gaza Strip, which has so far killed more than 1,800 Palestinians, mostly civilians.
"I mean, yes, sometimes Palestinian kids get killed" she explained on the episode that aired Thursday.
"That's because they are associated with a terrorist organization that is harming Israel… He [Netanyahu] doesn't care what the U.N. says. He doesn't care what the media says. We are a country. We have borders. And Netanyahu enforces them. Why can't we do that in America?" she exclaimed.
According to Coulter, the head of the Drug Enforcement Administration last year attributed a "surge of homicide in Chicago" to a Mexican drug cartel.
"We are being invaded. And I just wish people would talk about our border the way at least people like you [Hannity] and I talk about, the way we talk about Israel's border" she pleaded.
Hannity was involved in a recent dispute with British actor and comedian Russell Brand, as the latter criticized Hannity's approach to the conflict in Gaza.