Egyptian TV host sacked amid controversy over business tycoon Sawiris
Abdel Rehim Ali said he was going to air phone calls proving that Sawiris had funded pro-Muslim Brotherhood protests
Egyptian television host Abdel Rehim Ali has been taken off air this week following his controversial remarks on business tycoon Naguib Sawiris, the Cairo-based daily news website al-Ahram reported.
Ali, who presents a program called Black Box on the private satellite channel al-Qahera w al Nass, said he was going to air phone calls proving that Sawiris had funded pro-Muslim Brotherhood protests as well as terrorist operations.
Following the comments, Sawiris made a police complaints against Ali and accused Ali of being "an informer," according to Egypt's al Wafd newspaper.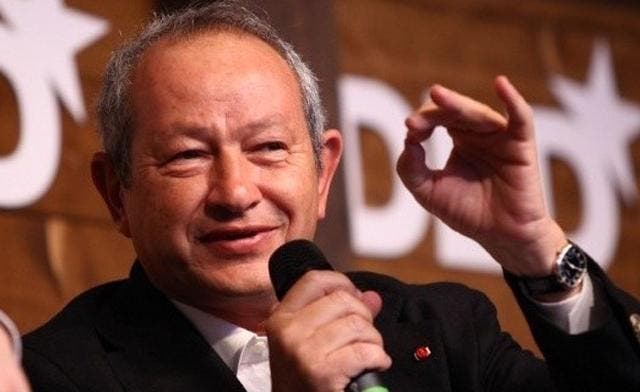 "Watching another episode from that informer Abdel-Rehim Ali's show will turn me in to a Muslim Brotherhood sympathiser" Sawiris wrote on his personal Twitter account.
The television anchor suspects the business tycoon to be behind his suspension, the website reported.
مشاهدة حلقة ثانية من المخبر عبد الرحيم على .. ستجعلنى أتعاطف غضب عنى مع الإخوان المسلمين !

— Naguib Sawiris (@NaguibSawiris) August 13, 2014
However, Tarek Nour, the owner of the private satellite channel denied Sawiris' implication in the suspension of the show.
"Sawiris did not call the channel or interfere to get the show suspended. The channel administration had to suspend it after Ali violated the rules and policies set up by the channel," al-Ahram said citing Nour's interview with al Watan news website.