ISIS fighters in the spotlight on Iraqi reality TV show
'In the Grip of the Law' is aimed to boost the morale of Iraqi troops after their loss of the country's second largest city of Mosul to ISIS this summer
A new Iraqi reality television show forces convicted fighters from the Islamic State of Iraq and Syria (ISIS) to face their victims, UK-based daily The Independent reported on Monday.
"In the Grip of the Law," which is produced by both the state-run al-Iraqiya channel and Iraq's interior ministry, is aimed to boost the morale of Iraqi troops after their loss of the country's second largest city of Mosul to ISIS this summer.
Aired every Friday, the show is hosted by presenter Ahmed Hassan who quizzes former ISIS fighters dressed in bright yellow prison jumpsuits.
The show features all the former ISIS fighters confessing to their crimes in one-on-one interviews.
"We wanted to produce a program that offers clear and conclusive evidence, with the complete story, presented and shown to Iraqi audiences," Hassan said.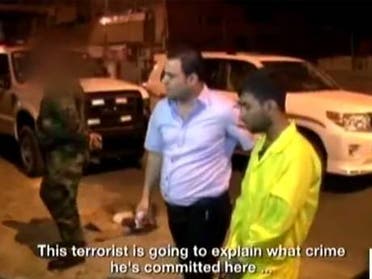 "Through surveillance videos, we show how the accused parked the car, how he blew it up, how he carries out an assassination," he said.
ISIS has captured large swathes of territory in Iraq and Syria during their insurgency.
The group is often seen carrying out mass killings and beheadings and publicizing them on social media.
Iraq has seen near-daily car bombs and other attacks for more than a decade, both before and after the withdrawal of U.S.-led troops at the end of 2011.