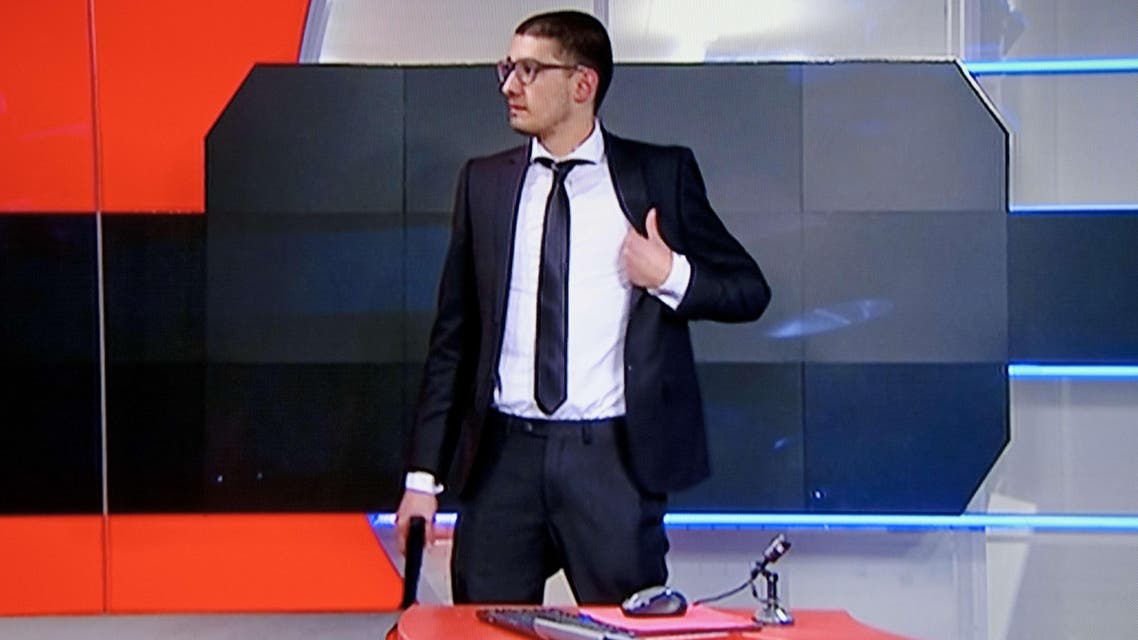 Armed man appears on live Dutch TV before being overpowered
The man was speaking fluent Dutch and carrying what appeared to be a pistol
An armed man disrupted Dutch television on Thursday evening when he entered the building of public broadcaster NOS demanding airtime before being overpowered by police, images showed.
The man, speaking fluent Dutch and carrying a black pistol, could be seen pacing next to a desk in an empty studio before being arrested, in footage later shown on NOS.
The NOS building in the central city of Hilversum was evacuated. The incident interrupted NOS's 8:00 pm (1900 GMT) newscast, with a message on screen telling viewers no broadcast was "available at this time".
When the channel came back on air it broadcast a video of the incident.
Wearing a dark suit, white shirt and dark tie, the gunman could be seen speaking calmly to a person off-camera as he claimed to represent a "hackers collective", in a short video aired on NOS.
He can be heard telling the man that he "wanted to talk about things that are of world importance".
"We were hired by intelligence services. We have heard things that call society into question," he said.
"Once my message has been sent, we'll shake hands and you'll be able to go home."
He immediately dropped his weapon and raised his arms when five armed officers stormed in to restrain him, yelling at him to drop his gun.
"I dropped it, I dropped it," he replied off-screen.
A police voice was then heard saying: "The situation is under control."
Speaking live on NOS, general director Jan de Jong said police were combing the building and that "thank God" nobody had been injured.
The Dutch authorities are expected to hold a press conference shortly.