Identity crisis? CNN's 'Jihadi John' banner rounds off top 5 bloopers
A photograph of Putin took up almost half of the screen, with a banner underneath reading "Report: 'Jihadi John' identified"
CNN has apologized after it accidentally displayed a picture of Russian President Vladimir Putin as it broadcast the news of unmasking the identity of ISIS militant "Jihadi John."
A photograph of Putin took up almost half of the screen, with a banner underneath reading "Report: 'Jihadi John' identified."
This is not the first time the network's choice of on-screen content has landed it in hot water.
As CNN covered the ongoing unrest in Libya in 2011, one newscast in which producers attempt to locate Libya's Tripoli on a map showed the Lebanese city that bears the same name instead.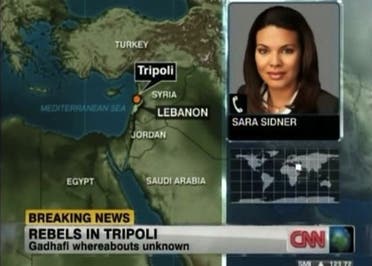 The banner read: "Rebels in Tripoli, Ghadafi whereabouts unknown" defeating the publicly-held knowledge that Qaddafi was not in Lebanon.
In another unfortunate incident, a simple typo mistakenly claimed that a U.S. Navy Seal who claimed he had killed Osama bin Laden had killed the president of the United States, Barack Obama.
According to Russia Today, a banner reading "Seal who claims he killed Obama under attack" was on CNN for almost a minute.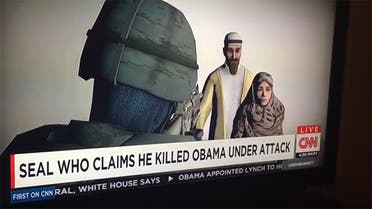 In 2014, following a deadly attack on a Jerusalem synagogue in which six people died, the U.S. network mistakenly wrote in a banner underneath a report: "Deadly attack on Jerusalem mosque."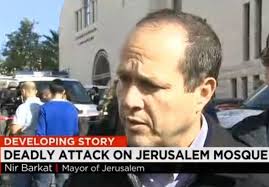 In its coverage of the Ebola outbreak which plagues central African countries such as Nigeria, Liberia and Sierra Leone, CNN again failed to identify the correct country on the map.
A country identified with red marking as Nigeria was in fact Niger.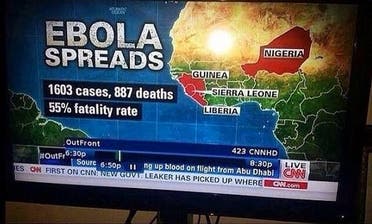 CNN is not alone in these bloopers. In 2009, a map of the Middle East broadcast on Fox News placed Egypt all the way in Asia in a photo that went viral on the internet.