Al Arabiya GM Turki al-Dakhil wins Arab Social Media Influencers award
Al Arabiya General Manager Turki al-Dakhil was honored Tuesday for his influential role as a media personality on social media at ASMIS
Al Arabiya General Manager Turki al-Dakhil was honored with an Arab Social Media Influencers award Tuesday for his influential role as a media personality on social media by UAE Vice President, Prime Minister and Ruler of Dubai Sheikh Mohammed bin Rashid al-Maktoum at the Arab Social Media Influencers Summit (ASMIS).

Al-Dakhil is a prominent Saudi journalist and columnist who boasts 2.14 million followers on Twitter.

He also presented the Eda'at show on Al Arabiya. His talk show Eda'at – Arabic for 'spotlights' – covered political, cultural and human-interest stories and featured regular interviews with high-profile figures. The show enjoyed a viewership of 90 million people weekly.

Besides his job as Al Arabiya General Manager, Al-Dakhil is the chairman of the Almesbar Center for Studies and Research and Madarek Publishing House.

The Saudi journalist ranked 29th on the Arabian Business list of the world's 100 most powerful Saudis.

WATCH EDA'AT EPISODES HERE

MBC Group also topped the media category as an institution for using social media to raise awareness about social and humanitarian issues.

Its Twitter campaign #Gared_balkheer, Arabic for "Tweet to donate," which launched with the onset of the holy Muslim month of Ramadan, collected more than $264,000 in aid.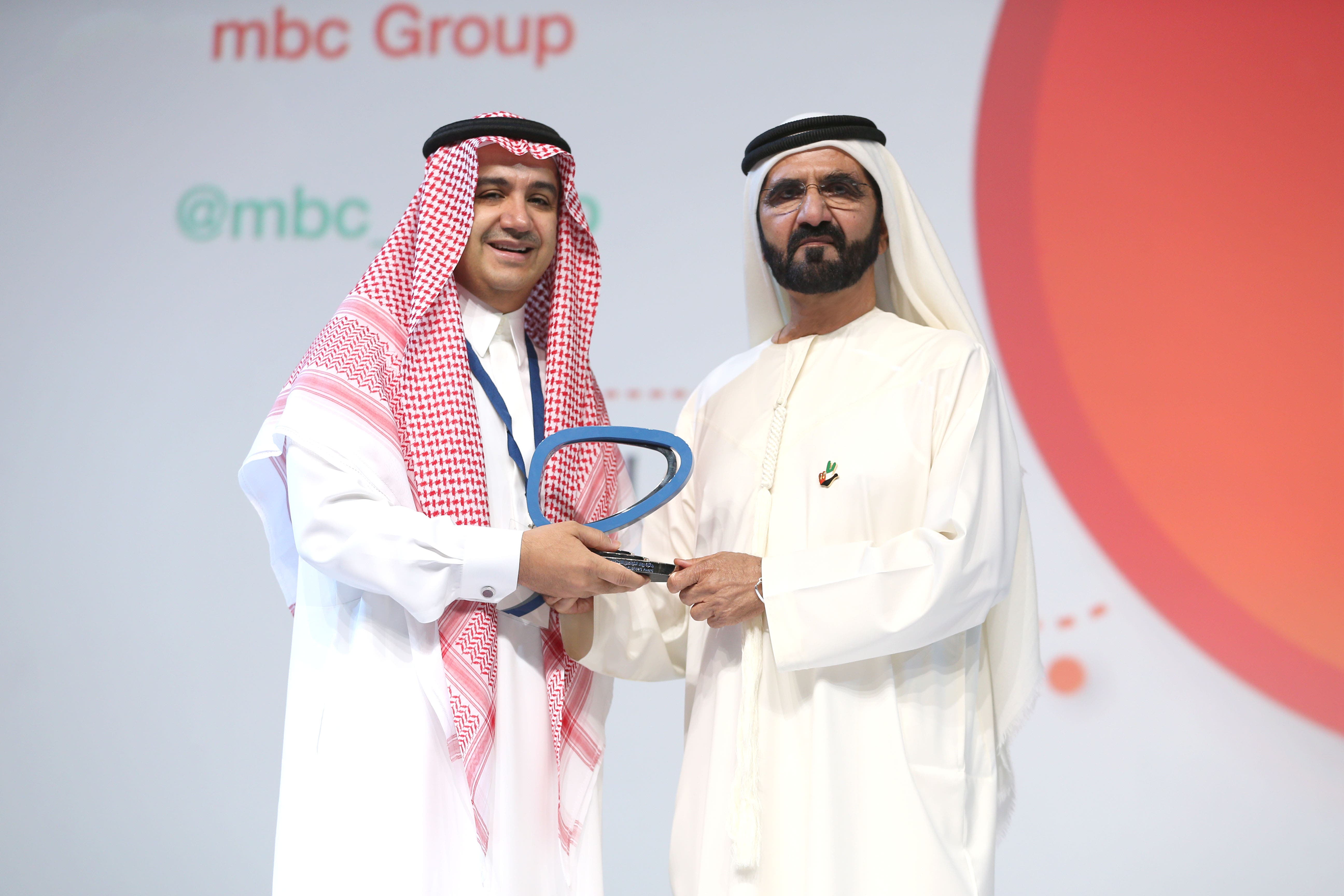 The Twitter campaign comes under the auspices of "MBC Hope" and aims to monetize and channel tweets into real valuable aid directed toward humanitarian issues.

MBC Group vowed to donate 27 cents for each tweet bearing the campaign's hashtag on Twitter.