India's Dish TV network is "illegally" allowing subscribers to view its channels in the Middle East, where it does not own the proper licenses to broadcast, according to allegations made by a Dubai-based rival.

David Butorac, chief executive of OSN, says Dish TV knows which of its customers are illegally tuning in from the Middle East, and could terminate these subscriptions "in 10 minutes" if it so wished.

Dish TV vigorously denies the claim it is acting illegally, saying the only reason its broadcasts are available outside India is that the satellites it uses beam down signals over a wider territorial footprint.

But Butorac said Dish TV has been contacted about its "substantial" subscriber base in the Middle East and had not taken the required action to shut it down.

Dish TV is a legitimate operation in India, but does not hold the required rights to broadcast much of its content in the Middle East.

"They're operating illegally," Mr Butorac said of Dish TV.
Cheap TV packages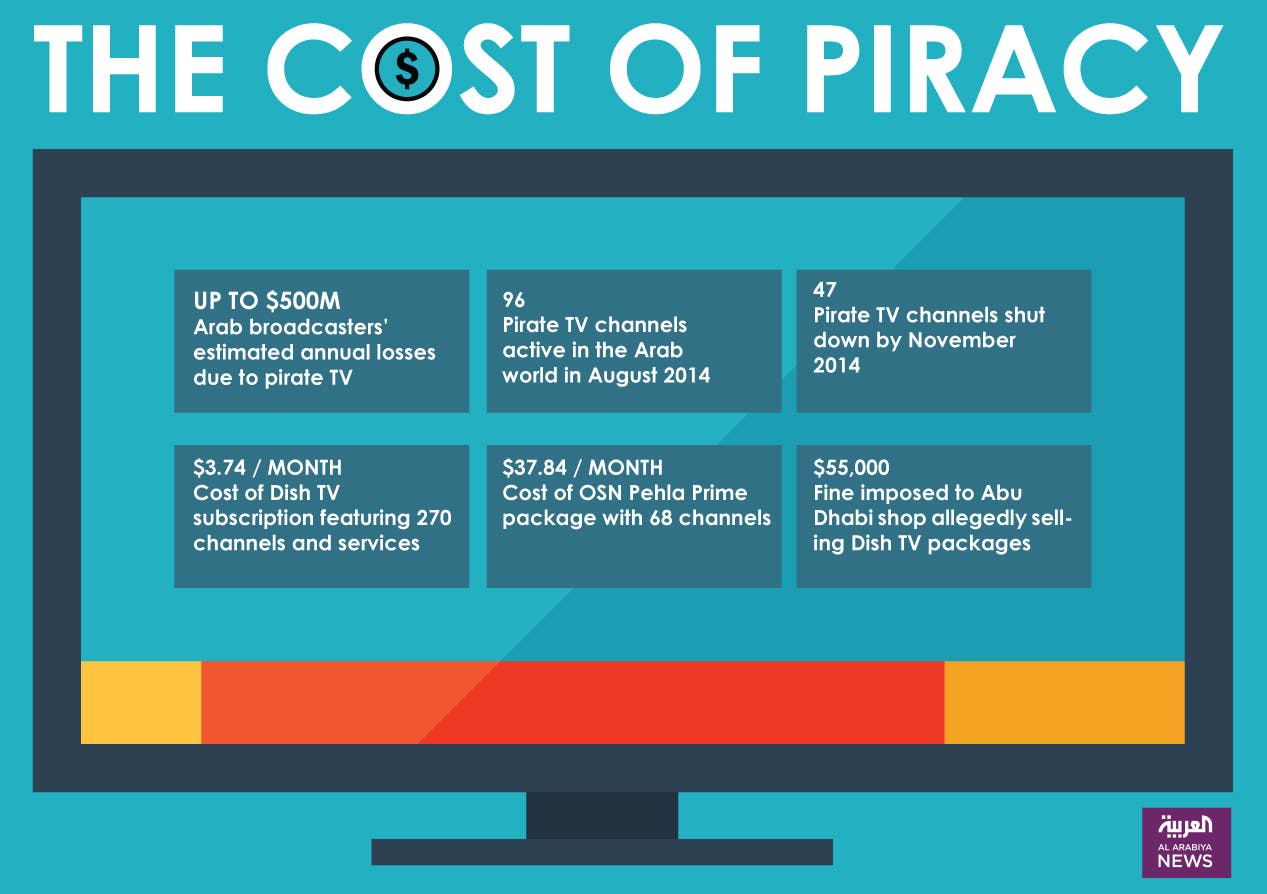 Infographic: The cost of piracy
Shutdown of illegal distributor
A $500 million problem
SHOW MORE
Last Update: Wednesday, 20 May 2020 KSA 09:45 - GMT 06:45