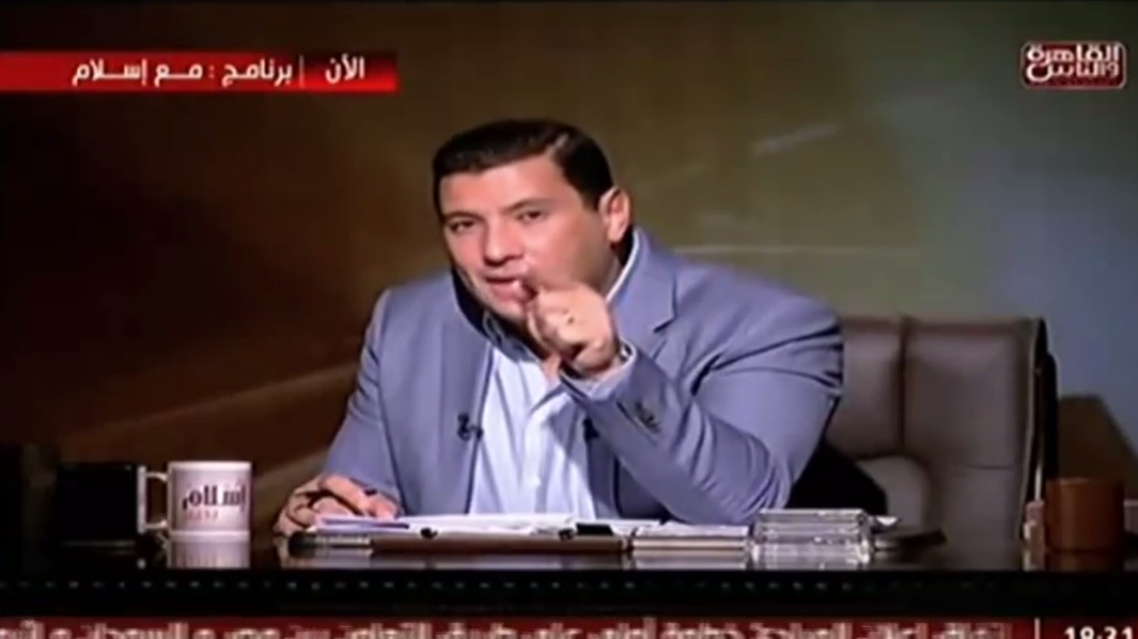 Egyptian TV presenter acquitted of blasphemy charges
After the show on Islam was aired, 48 complaints were filed against the presenter
An Egyptian TV presenter was acquitted Thursday of charges of blasphemy by a Cairo-based court, Egypt's Al-Ahram reported.
TV presenter Islam el-Beheiry, and TV channel owner Tarek Nour, were summoned after the airing of a controversial show about Islam.
The show, aired on Nour's private station al-Qahera w al-Nas and presented by Beheiry, tackled controversial issues in Islam, including early marriage, punishments for apostasy, and different interpretations of the Hadith, the sayings and teachings of the Prophet.
After the show was aired, 48 complaints were filed against el-Beheiry.
Beheiry was previously sentenced to a five -year jail term in May, also on charges of blasphemy. He then appealed the verdict and was released on bail.