Elie Saab partners with MBC to produce 'Project Runway Middle East'
The show will support and offer fashion expertise to young, up-and-coming Arab designers
The world-renowned designer Elie Saab will be partnering with MBC Group to launch the production of the Arabic edition of 'Project Runway' – the hit international reality prgoram and competition dedicated to all things fashion.
The Lebanese international creative couturier will also serve as the head of the judging panel of industry professionals, where he will support and offer his expertise to young, up-and-coming Arab designers participating in the show's first season.
Joining Saab on the judging panel is renowned Tunisian-Italian fashion icon, actress and TV presenter Afef Jnifen. The third judge, meanwhile, will alternate every episode, with the appearance of a celebrity guest-star or expert.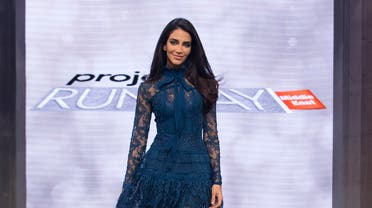 Rounding up the show's line-up, Saudi national Faris Al Shehri is set to mentor the participants as they take on weekly fashion challenges, while Lebanese-Australian model Jessica Kahawaty is set to present the show.
Project Runway is one of the world's most prominent television shows dedicated to fashion, and is available in various local formats, including the original version produced in the United States.
Developing Arab talent
"I am extremely enthusiastic with regards to this collaboration and its objectives, partnering the House of Elie Saab with MBC Group, which of course needs no introduction. My role in the programme is an integral part of my constant desire to develop the fashion industry in the Arab world, striving for ultimate excellence and sophistication in Art, craft and workmanship; factors that will allow us to streamline the Arab fashion industry and turn it into a more global one," Saab said.
"Throughout the season, we will work towards strengthening the talented participants' skills, by developing their artistry in fashion design through the use of innovative techniques and the exquisite materials. Each episode will feature a different theme, challenging the contestants to adopt better concepts and so on. This unique opportunity will help open wide fashion doors to participating talents," he added.
MBC Group's official spokesman Mazen Hayek said that the Arab edition of the show will have additional features.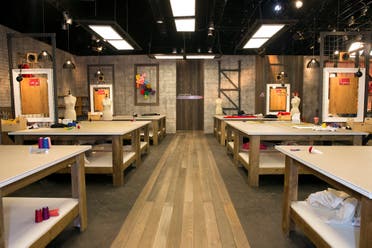 "The Arabic adaptation of 'Project Runway' will be further enhanced especially when compared to other local adaptations around the world - thus featuring additional features and greater entertainment production values during every episode, right down to the grand finale which will be televised live from the heart of the city of Dubai in the United Arab Emirates – more specifically at Dubai Design District - d3," Hayek said.
Filming for the first episodes of 'Project Runway ME' has already commenced at MBC studios in Beirut. The launch season of the programme is set to debut in the last quarter of 2016 on MBC4 and MBC MASR channels.