Lebanese journalist Maria Maalouf is suing Hezbollah leader Hassan Nasrallah on allegations of kidnap, rape and murder charges.
In supporting legal documents Maalouf also listed "any person who appears to be an active, interfering, partner or instigator" who helped Hezbollah in "incitement and participation of murder and committing acts of kidnapping, torture, rape, displacement, committing war crimes, crimes of genocide and crimes against humanity in Syria, Yemen, Bahrain and Iraq".
Maalouf, who belongs to the Christian-Maronite community of Lebanon, is well-known for her anti-Hezbollah and Syrian regime stances.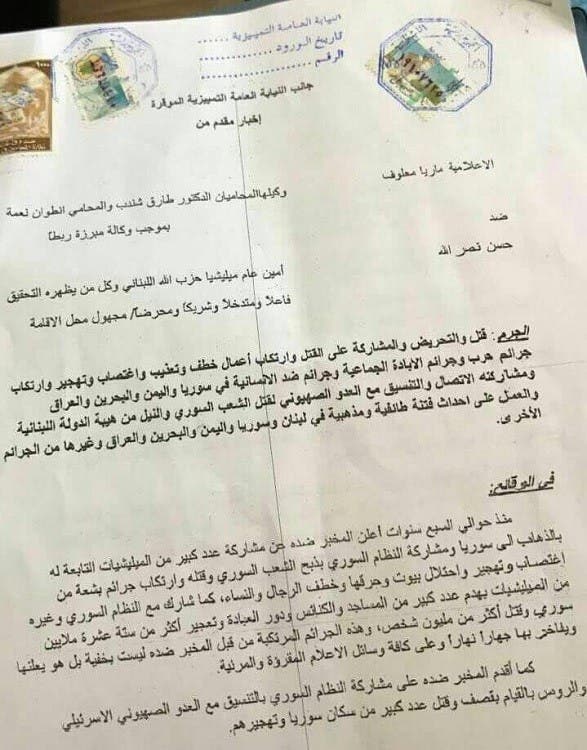 Her lawsuit comes after Lebanon's judiciary summoned Maalouf on Tuesday for questioning after she posted tweets calling on Israel to assassinate Nasrallah.
"If Israel considers Nasrallah its enemy, why doesn't it carry out an airstrike that would rid us of him, thus gaining our faith and protecting itself?" Maalouf wrote on Twitter.
She is being represented in the courts by prominent Lebanese lawyers Dr Tariq Shandab and Antonie Nemeh.