BBC journalist's message to Saudi Arabia, years after al-Qaeda gunned him down
On June 6, 2004, BBC journalist Frank Gardner's life would change forever. While reporting from Riyadh, Saudi Arabia, Gardner was shot six times and seriously injured in an attack by al-Qaeda militants. Images of him lying on the ground, bloodied and waiting for help, would be broadcasted across the Middle East.
More than 10 years after the attack, Gardner tells Al Arabiya English that this website would be one of the first he would talk to with a message to the Saudi people on his thoughts of that fateful attack that would bound him to a wheelchair.
"Luckily, when that terrible thing happened I had spent enough time in Saudi Arabia and in other parts of the Middle East to have built up enough years of good experiences," Gardner told Al Arabiya English on the sidelines of the recent Emirates Literature Festival in Dubai, the United Arab Emirates.
"I have been able to experience all of the good things that we enjoy from this part of the world. Because of that, I was able to separate the people who attacked us as criminals. These are people who not only murdered Muslims, but who had murdered Saudis as well," he said.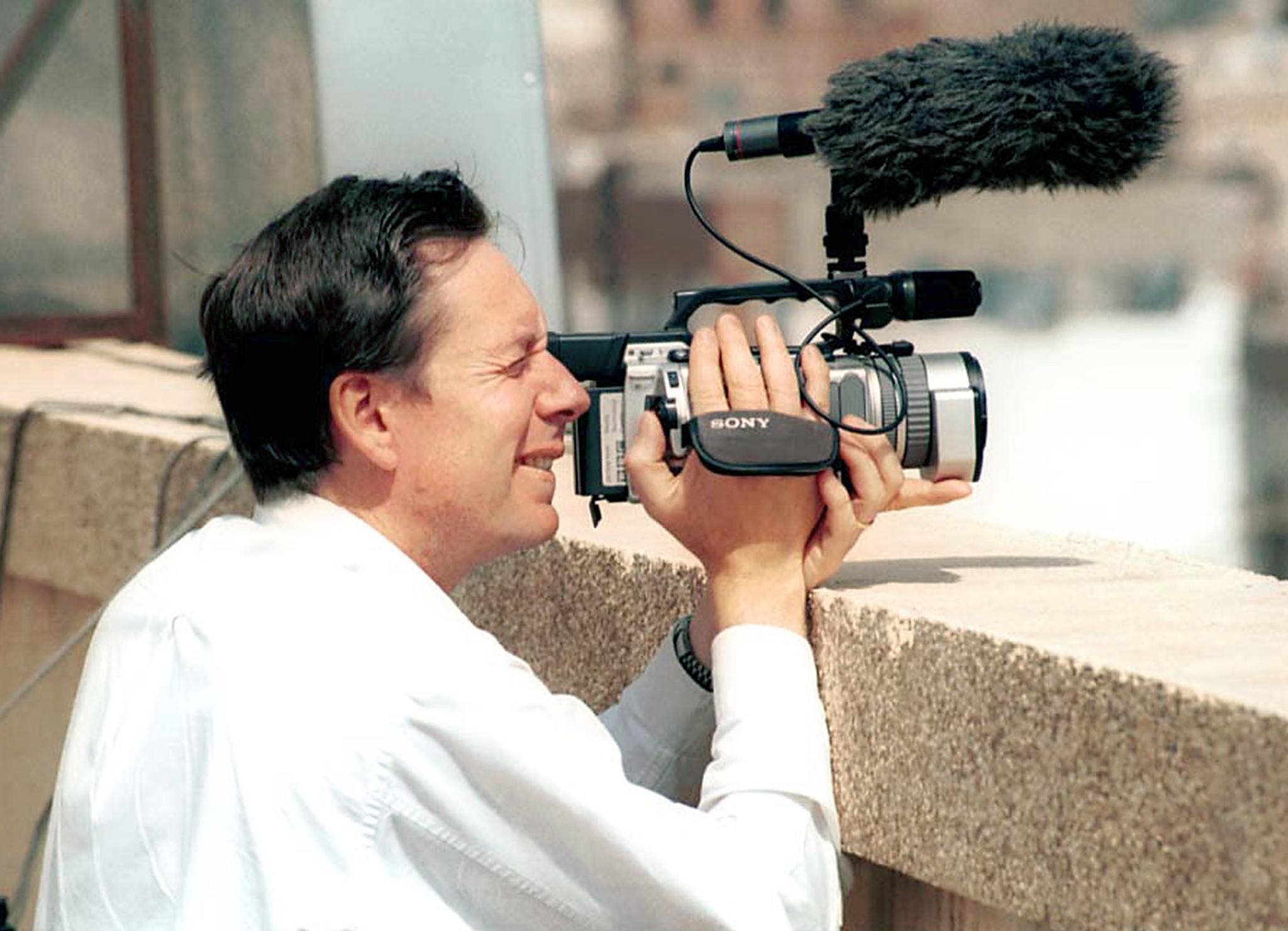 Gardner did not only lose his ability to walk aftet the attack in 2004, but also lost his colleague, Irish cameraman Simon Cumbers, who was shot dead instantly. Despite that, the veteran journalist says he harbors no anger for the Saudi people or its government.
"They were wanted by the police in their own country and represented a danger to the Saudi society. They were not reflective of Saudi Arabia. Ok, I mean they are reflective of an extreme fringe wing-of-thought but these are people who are a danger to their own country and Saudi Arabia is safer without them on the streets," he added.
The last al-Qaeda attacker who remained alive and convicted of the attempted murder of Gardner and the murder of his cameraman was among the 47 prisoners executed by Saudi Arabia in 2016.
On a 'changing Saudi Arabia'
It did not take long before Gardner was back reporting from the Middle East. After at least 14 operations, the journalist returned to reporting from the Middle East after just seven months away.
And in 2013, he returned to Saudi Arabia and said at the time that it was a much different, much safer, place than when he left it ten years earlier.
"Without question, Saudi Arabia is moving - by Saudi terms, pretty fast. There are a lot of changes happening. Most of which have to do with the new king and the deputy crown prince," he told Al Arabiya English.
Under an ambitious plan announced last year, Saudi Arabia's Deputy Crown Prince announced the Saudi Vision 2030 that hopes to wean off the kingdom from its dependency on oil. A major part of that involves the introduction of more entertainment services inside Saudi Arabia.
It took its first step when US dance group iLuminate was invited to perform in Jeddah last October and local legendary musicians like Mohammed Abdou were allowed to perform in open concerts for the first time in decades.
And in February, Saudi Arabia hosted its biggest entertainment event yet when youths were able to attend their country's first comic-con.
Times are changing in Saudi Arabia and its youth are taking note. So has Gardner.
"I think there is a shared understanding among many countries in the world that there is no room for intolerance. That it breeds extremism and that in turn breeds terrorism. I think the rulers in Saudi Arabia understand that very well and I think in many ways, the west has things to learn from the way things are done there," Gardner said.
Media coverage of Bahrain 'shallow and poor'
After more than 25 years covering the Middle East, but especially the Gulf region, Garner says that coverage of the region by international media outlets remain "very shallow and poor".
"Because it was lazy, frankly," he said. Gardner was tasked with covering two countries, Saudi Arabia and Bahrain, when popular uprisings led to mass protests across the Middle East in countries like Syria and Egypt.
"There wasn't really an Arab Spring in Saudi Arabia and I went there to investigate why there wasn't one. I think the media coverage of Bahrain, especially the international media outlets, was being very shallow and poor because it was lazy, frankly. People had gone to a demonstration, had themselves filmed doing a piece-to-camera beside a burning tire and it's very easy to say all these people want is democracy," he said.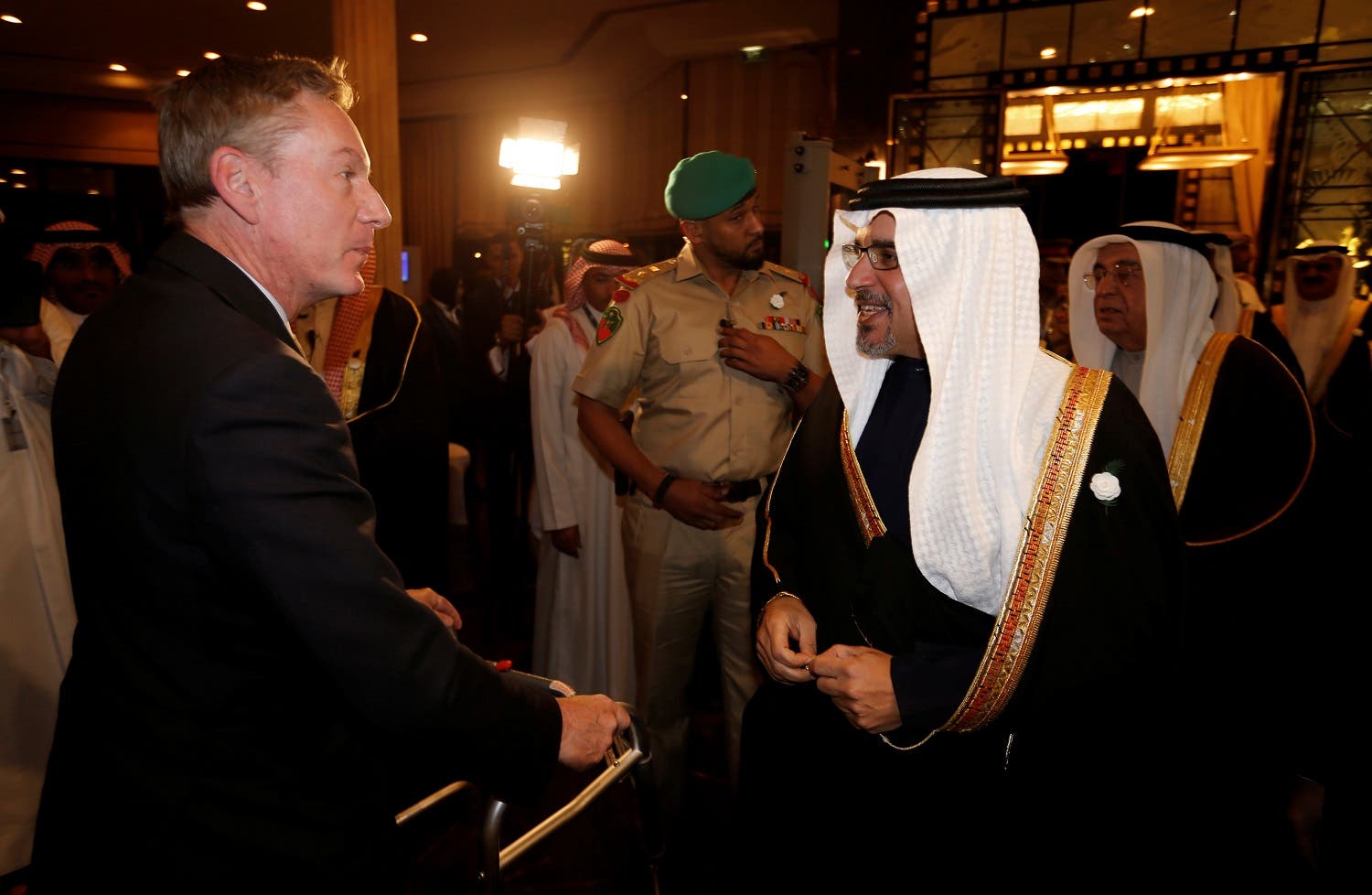 But it's a bit more complicated than that, Gardner told Al Arabiya English.
"What was missing in the middle was the view of the vast majority of the population who yes, they would probably be better ruled, more transparency of government, more accountability, but did they want a revolution? No, most of them didn't. And those voices weren't being heard," Gardner said.
Top story from the Middle East? 'Nothing'
After all that has been said and done, the veteran journalist says there is one story that hasn't been reported on the Middle East by major international media outlets.
"A funny thing happened in the Middle East today: nothing. People drove to work, they went to their offices, cafés, and did their jobs… They had dinner with their families and watched television and lived their normal lives. People need to understand that the Middle East is not the hot-bed of instability and extremism that it is portrayed as," he said.
Gardner contends there are big fundamental problems in the Middle East like the youth bulge and unemployment and that these are that arose because of bad governance in places like Libya, Iraq, Syria and Yemen.
"But in much of the Middle East, not just the GCC, life goes on as normal. Even in tiny villages in Egypt where there are profound economic and security problems. Nevertheless, in most places in Egypt, today was a peaceful day, so was yesterday and so will tomorrow be," Gardner said.