What's the story behind an Al Jazeera correspondent's ties with extremists?
After Al Jazeera's main Twitter account was temporarily shut down, the channel's Syrian correspondent Ahmad Muaffaq Zaidan compared the channel to Abraham's shrine and said calls to close the channel's accounts "will have the same fate as Abraham's fate with fire".
His description of the event reflects the paranoia of some of the channel's employees, whose personal as well as professional fates are now linked to it.
In 2015, the United States labeled Zaidan and other controversial journalists within the channel as suspected terrorists. This list included the channel's journalist Sami al-Hajj, who was imprisoned at Guantanamo Bay, and correspondent Tayseer Allouni, who was convicted and imprisoned in Spain.
Al-Qaeda and the Muslim Brotherhood
The US designated Zaidan, then Al Jazeera's Islamabad bureau chief, as a terrorist because it viewed him as member of al-Qaeda organization and of his strong ties with the Muslim Brotherhood. This is according to leaked documents published by American news website The Intercept managed by American journalist Glenn Greenwald.
According to The Intercept, Zaidan was named in the documents provided by National Security Agency whistleblower Edward Snowden. The documents described Zaidan as a member of both al-Qaeda and the Muslim Brotherhood.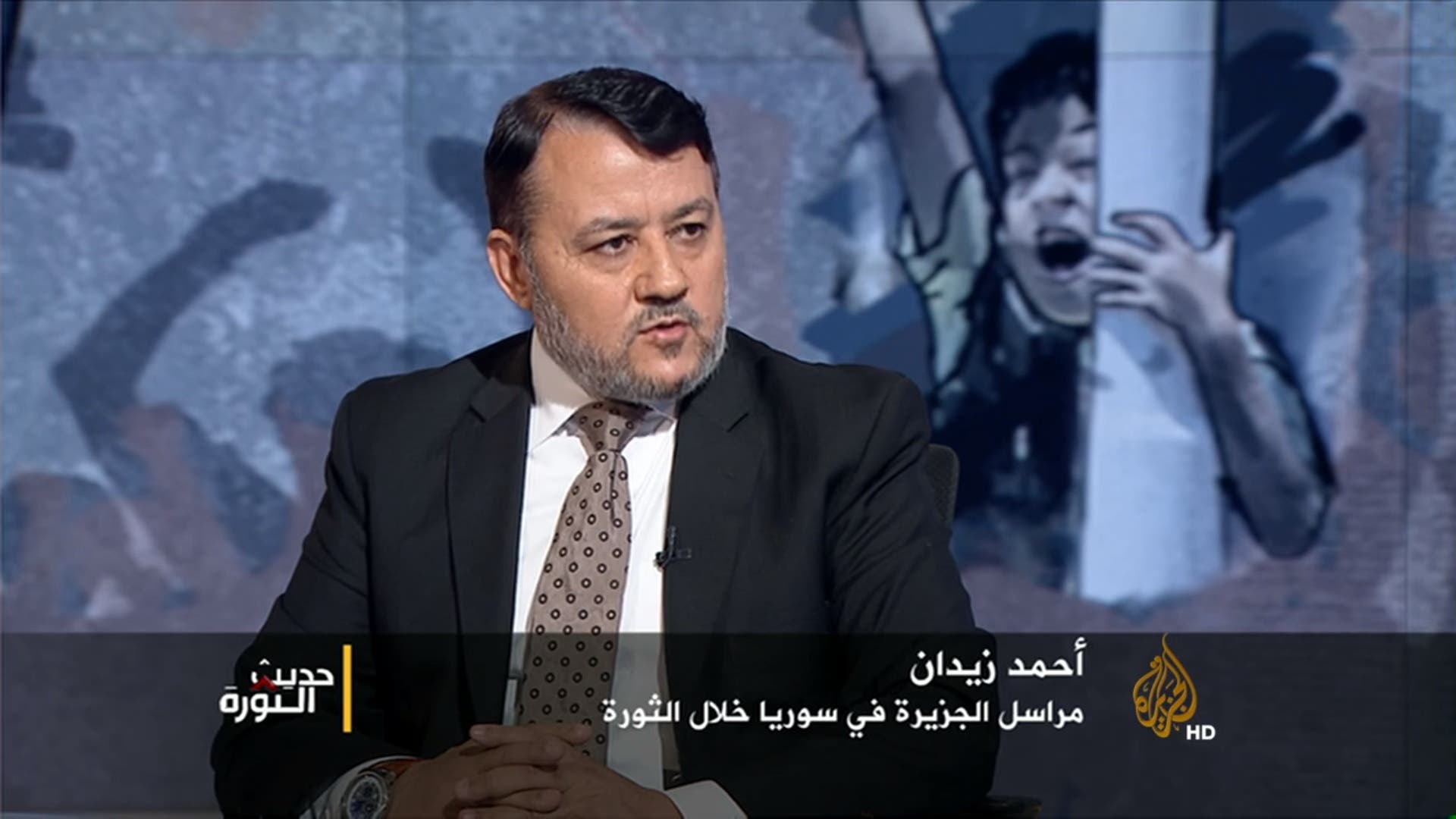 Later on, Al Jazeera decided to appoint Ahmad Khalaf Barakat, a senior correspondent at Al Jazeera's Islamabad bureau, to succeed as bureau chief successor while Zaidan was transferred to work at the channel's headquarters in Doha.
Afterwards, he was assigned to work in Syria to invest in his relations with violent extremist groups there.
From Pakistan to Syria
Zaidan became famous following the September 11 terrorist attacks as he was able to access al-Qaeda leadership and was also able to cover the wedding of Osama bin Laden's son.
He also received Bin Laden's recorded messages to the American people and which were broadcast on Al Jazeera channel. The Intercept added that documents collected from Bin Laden's compound after his death showed that al-Qaeda members felt comfortable when dealing with Zaidan.
Zaidan would go on to write a book about al-Qaeda and its leader titled Bin Laden Unmasked.
In the book, he does now shy away from praising the al-Qaeda leader, writing: "Carlos had interested people and kept them preoccupied. If he's viewed as 'a terrorist of a unique type,' then Osama Bin Laden is something else as his appearance, features and behavior do not picture him as a terrorist. It seems it's difficult for the American propaganda to show him as a terrorist. Everything about him rejects this description. It's thus a difficult task for the American propaganda to depict him as a terrorist since Osama is very shy and modest."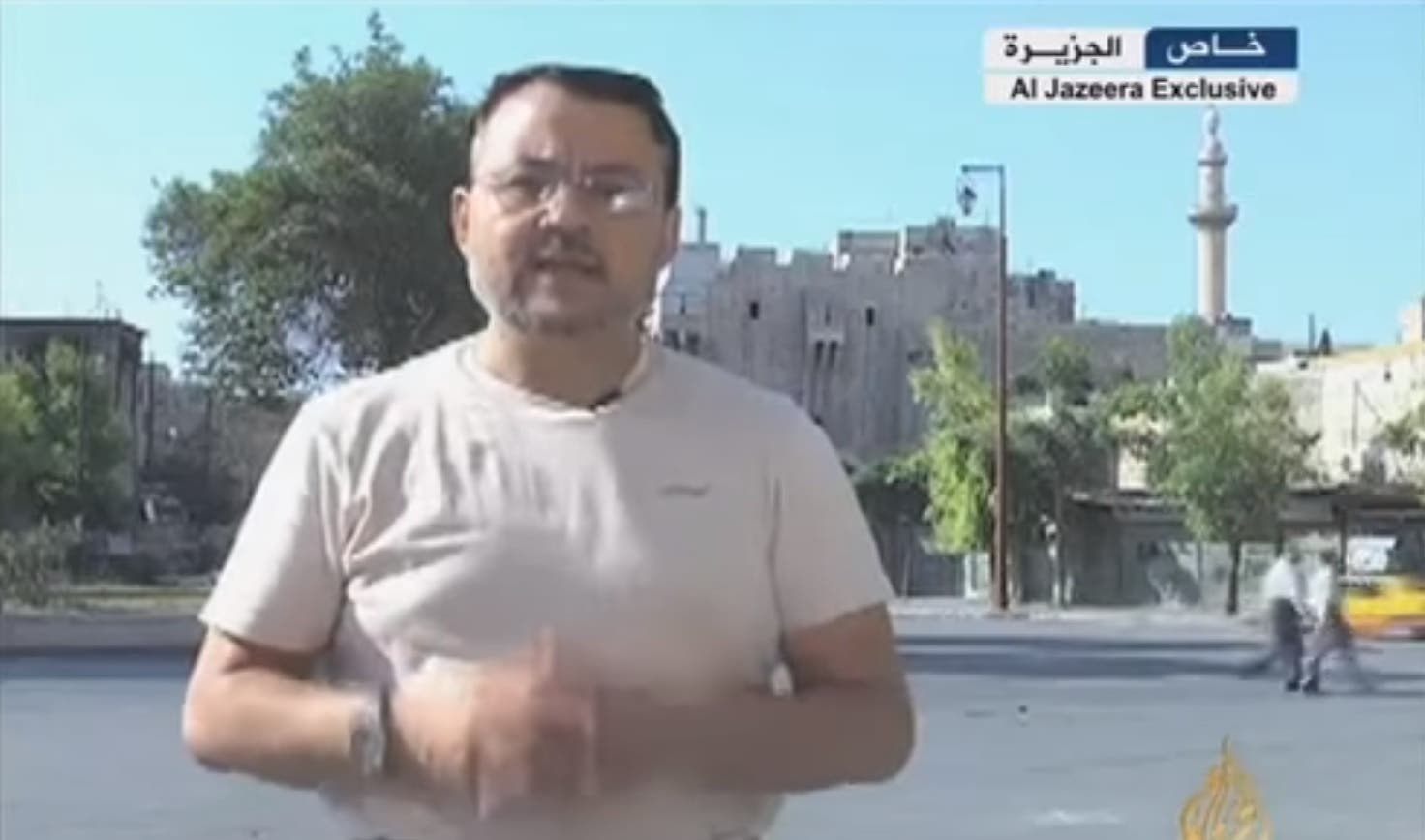 While in Syria, Zaidan's relations with violent groups dominated Al Jazeera's coverage as the channel hosted members of several armed groups. Zaidan also helped his colleague Ahmad Mansour, who is wanted in Egypt, interview Nusra Front's leader Abu Mohammad al-Julani.
Some of Zaidan's works are published in Syrian websites that incite the murder of Shiites, Jews and Americans. He also periodically writes for a website affiliated with the Muslim Brotherhood in Syria.
Using this site, he has often promoted Tahrir al-Sham (formerly Nusra Front) which includes some al-Qaeda members of whom the most prominent is Abdullah Al Muhaisani. Zaidan accompanied the group and Al Nusra' miltants to armed operations and published videos and articles about them.
Al Jazeera once aired an episode about Bin Laden and hosted terrorist Suleiman Abu Ghaith. Al-Qaeda former scholar in Saudi Arabia and terrorist Faris al-Zahrani, also known as Abu Jandal al-Azdi. He would go on to use this report as a major source to write his book "Osama Bin Laden: The Reformer of Our Times and Defeater of the Americans," while quoting Zaidan's praise. Zahrani was executed in 2016.