Algerian President Abdelaziz Bouteflika celebrated the 55th anniversary of his country's independence on Wednesday in a second, rare appearance since his health conditions worsened in April 2013.
He appeared in a video clip aired by the Algerian national television stations on a wheelchair visiting Al-Aliya cemetery putting a wreath of flowers for those who died in the liberation against the French and he kissed the Algerian flag.
Bouteflika, 80, has been in power for nearly two decades. he has rarely been seen since he suffered a stroke in 2013 that left a question mark over who will follow him and what reforms the country will enact in transition if he steps down before the end of his fourth term in 2019.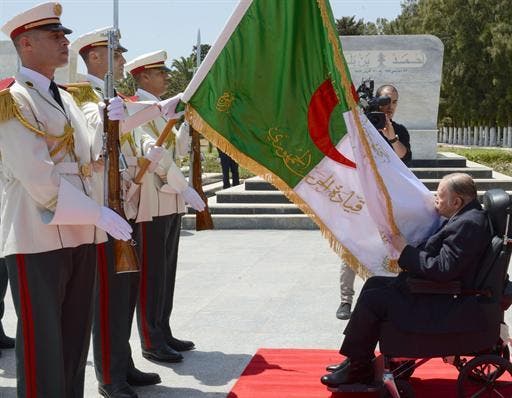 (with Reuters)