Saudi oil giant Aramco signed a cultural agreement with Al Arabiya News Channel to enhance cooperation towards enriching local cultural content.

The deal, which was signed on Saturday in Aramco's headquarters in Dhahran, will allow Al Arabiya to benefit from the material of the Qafilah magazine which Aramco issues in the Arabic language every two months. The news channel will benefit from the magazine's old and new editions.

The agreement also entails cooperating on new works that are based the Qafilah's content which include cultural documentaries, photos and material used for social media programs.

It was signed by Al Arabiya General Manager Turki Aldakhil and Vice President for Aramco's affairs Nasser Al Nafisi.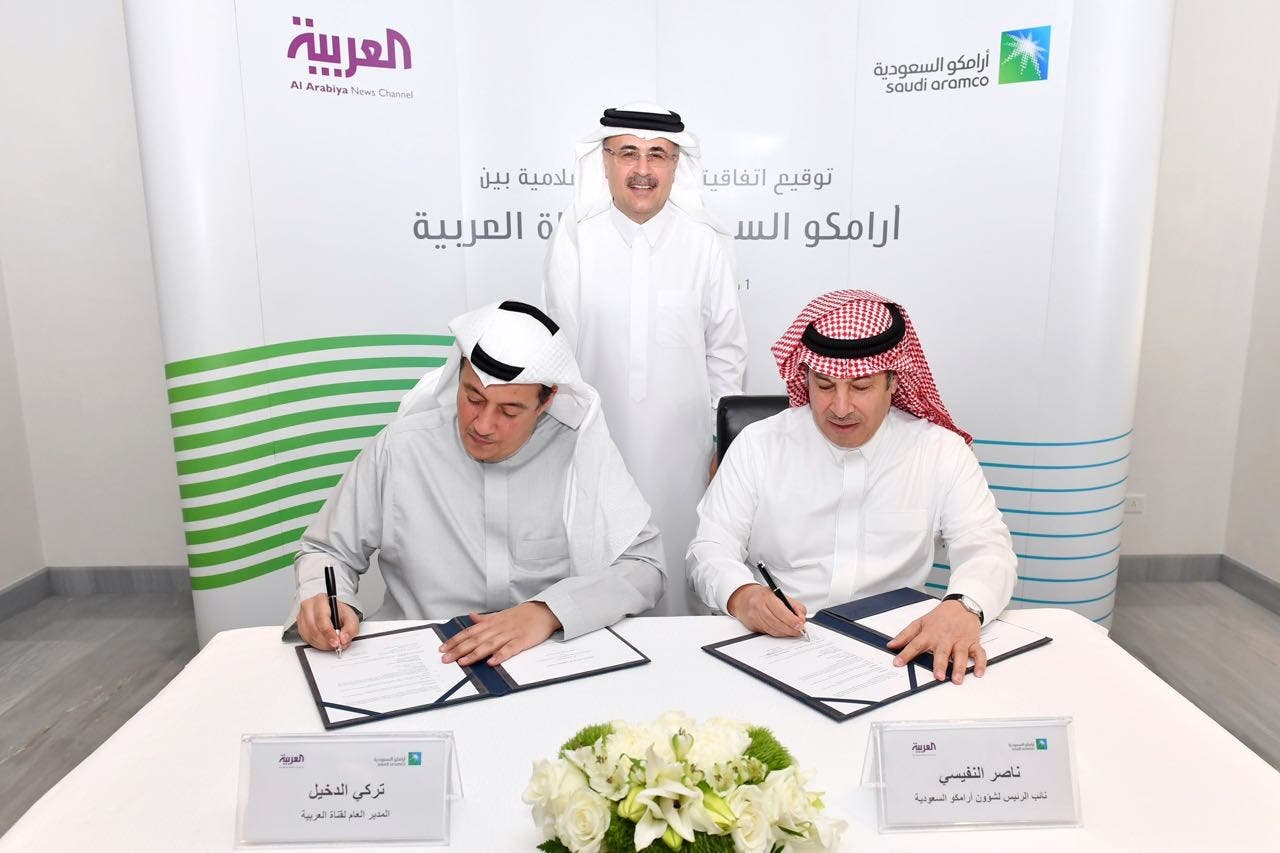 "(Signing the agreement) is an important step in terms of cooperation with distinguished television channels like Al Arabiya that attracts a wide audience. Al Arabiya's online website is also one of the solid media outlets that are popular among all social categories, particularly youths," he added.

"We hope through this agreement to shed more light on the companies' giant projects and on its social, cultural and environmental initiatives," Nafisi also said.

Aldakhil also commended the agreement which he said is a form of cooperation that serves Arab content and provides special material that suits Arabs on all levels.

He added that this initiative by Aramco is one of its many contributions to serve the society and Arab culture and spread knowledge.