Eleven journalists including Al Arabiya's Nadia Bilbassy were allowed into Air Force 2 with American Vice President Mike Pence during his Middle East tour of three countries - Egypt, Jordan and Israel.

The Boeing 757 includes three sections. The last section includes 12 seats for journalists and two seats for employees that handle the stamping of passports.

The middle section is for the secret service. The front section is divided into two sections - one that includes tables and seats for the president's advisors and another for the Vice President and his wife.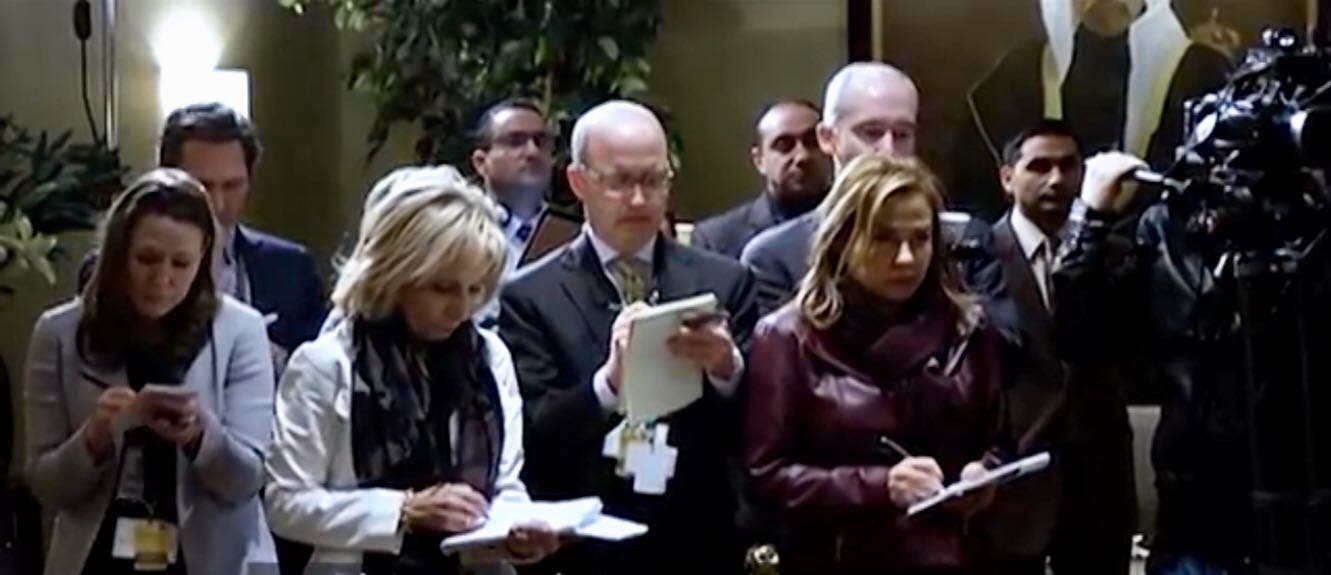 This is the first time a large number of journalists was allowed to accompany the Vice President, as usually only two or three journalists are allowed. The journalists in our group were from NBC, Washington Post, Los Angeles Times, AP, Reuters, Bloomberg, Wall Street Journal, NPR and Al Arabiya.

Being on board Air Force Two provided journalists with the opportunity and access to establish ties with the Vice President's team and to continuously report on the visits.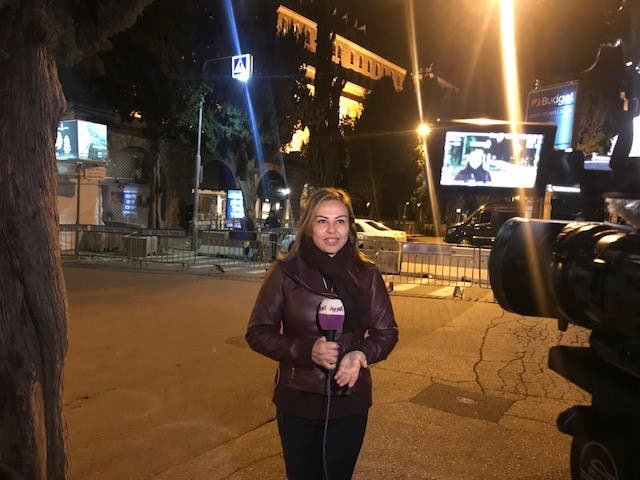 There is no wifi on the plane for security reasons. However, access was granted for one hour so that reporters on board can report the Vice President's statement after the Democrats and Republicans failed at agreeing over the budget leading to a government shutdown.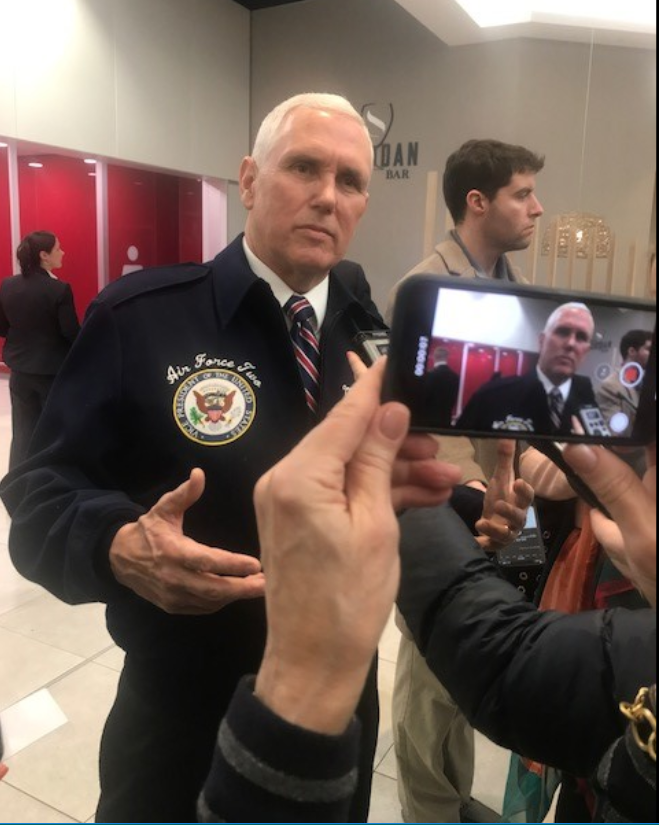 The first stop was Cairo where Vice President met with President Abdel Fattah el-Sisi.

Afterwards, Vice President headed to Jordan for ameeting with King Abdullah II. During the flight to Amman, the Vice President's consultants spoke with the journalists on board and answered questions on Pence's visits and sometime the Pence himself spoke to the journalists and answered their questions.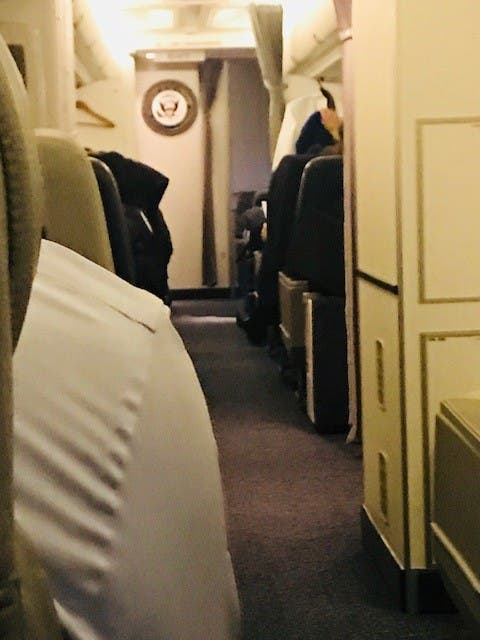 After Pence met with King Abdullah II, journalists were told they will board an American military jet to go to an undisclosed location to a military base on the Syrian border where Pence will meet with American soldiers.
Although the Vice President's speech was broadcast live, journalists were not allowed to disclose the location or state the number of soldiers.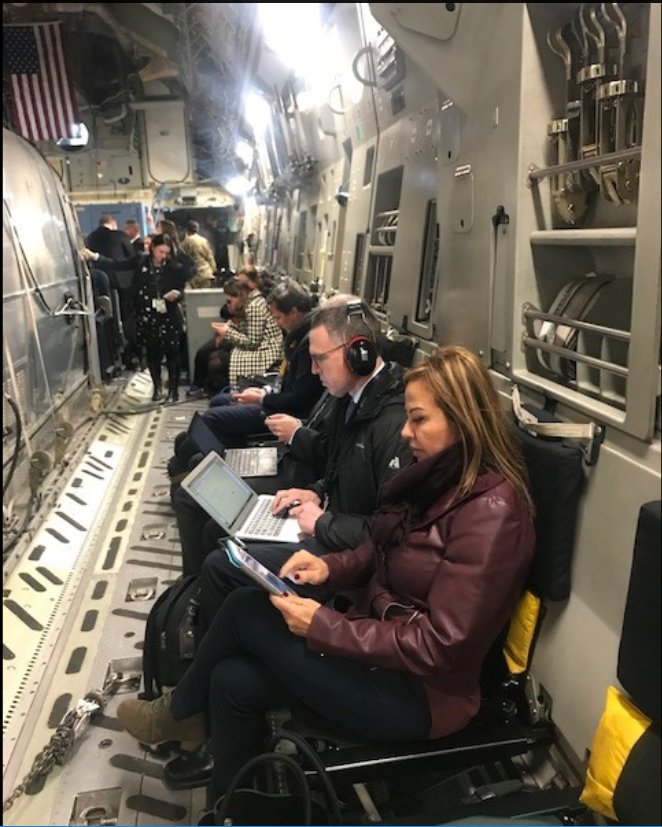 It was getting late so everyone stayed on the C-17 military plane which took us to Tel Aviv, Pence's last stop. Afterwards, Pence and the accompanying delegation and journalists went to Jerusalem where security measures were the tightest in all three stops.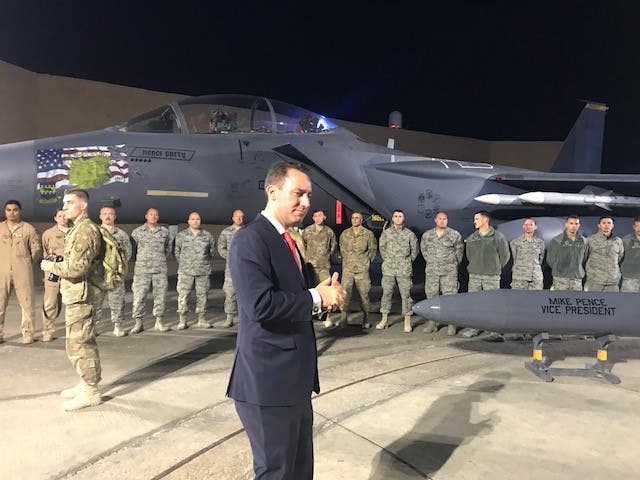 I was hoping to stay in Jerusalem longer to visit my mother's grave in East Jerusalem but this would not be possible because I would no longer receive any special treatment for having an American passport or for covering the White House but I'll be treated as a Palestinian by the Israelis.