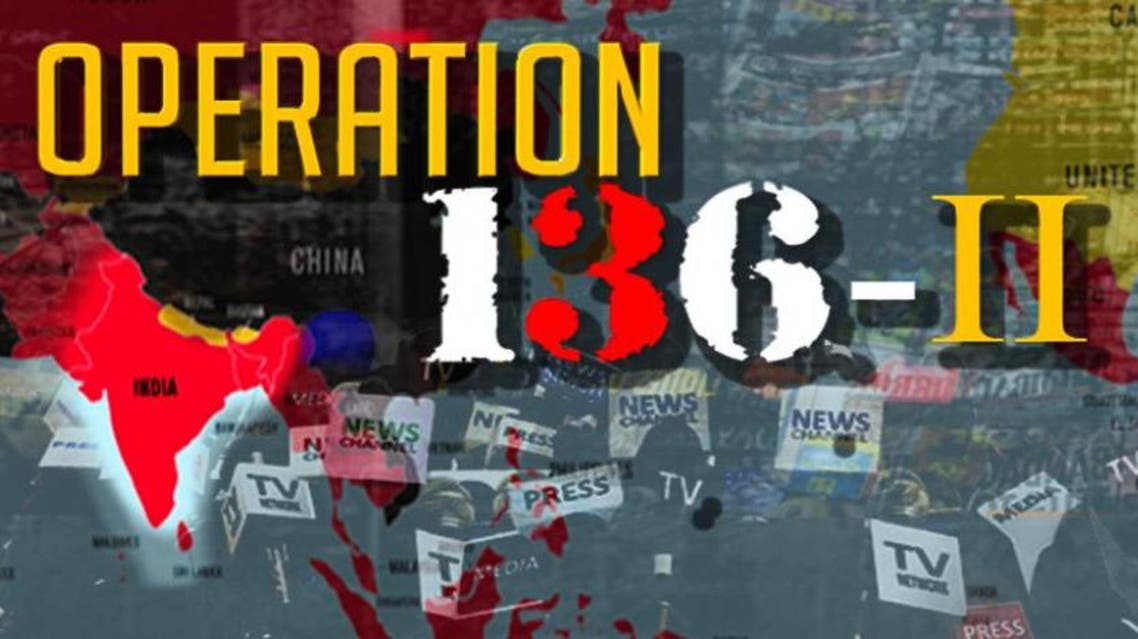 Sting operation shows rich Indian media houses stoop to filthy levels to help ruling party
A sting operation by India's Cobrapost investigative portal has exposed how the top print and television houses in the world's biggest democracy are ready to promote extremist Hindu ideology for a price.
As many as 49 Cobrapost videos reveal that 27 leading media organizations readily accepted the proposal of undercover reporter Pushp Sharma to advance the Hindutva politics of Prime Minister Narendra Modi's Bharatiya Janata Party ahead of next year's do-or-die general elections in return for billions of Rupees.
Reacting to the expose, highly respected public intellectual Pratap Bhanu Mehta remarked that "the credibility of India's news-producing infrastructure has long been in tatters. There are brave journalists who still have some fidelity to truth.
But a number of prominent media institutions have over the years become a toxic amalgam of veniality, fanaticism, irresponsibility and subservience to power. The media has gone from being the saviour to democracy to being one of the principal threats to it."
Sharma posed as "Acharya Atal", or an erudite Hindu man named Atal, representing an unnamed "sangathan", or organization, close to the Rashtriya Swayamsewak Sangh (RSS), the ideological fountainhead of the Hindu Right, especially the BJP.
Striking deals
In the videos, Acharya Atal is purportedly heard striking deals with media house for pushing a sectarian agenda through paid-for content in their newspapers, radio stations, TV channels and websites.
According to Cobrapost, over two dozen news organizations are willing to "not only cause communal disharmony among the citizens but also tilt the electoral outcome in favor of a particular party" in return for money.
"What our investigation shows is symptomatic of the malaise that has set deep in the labyrinths of the citadel called Fourth Estate. It also shows that Indian media is on sale, lock, stock and barrel."
The biggest names caught in the scandal are Vineet Jain, owner of The Times of India newspaper and Times Now TV channel, and Kalli Purie, Vice-Chairperson of the India Today group which owns the magazine India Today and Aaj Tak and India Today TV channels with huge readership and viewership across the nation.
Apart from them, the undercover investigation covered Hindustan Times, Dainik Bhaskar, Zee News, Star India, ABP, Dainik Jagran, Radio One, Suvarna News, Red FM, Lokmat, ABN, Andhra Jyothy, TV5, Dinamalar, Big FM, Prabhat Khabar, K News, India Voice, the New Indian Express, MVTV and OPEN magazine.
The only two media houses, which rebuffed Acharya Atal and emerged smelling of roses are the Bengali newspapers Bartaman and Dainik Sambad.
Over a week has elapsed since the airing of the Cobrapost sting operation videos
but any logical follow up from any authority is starkly absent. Even the Editors' Guild statement on Cobrapost expose, shockingly, was a major let down. https://t.co/a6acygu5cl

— Cobrapost (@cobrapost) June 5, 2018
Worrying aspect
Hartosh Singh Bal, Political Editor of Caravan magazine told Al Arabiya: "the most worrying aspect of Cobrapost expose is that none of us are really surprised as this is exactly what we expect of our media houses – they are ready to set the nation on fire in return for money and have no qualms about endorsing the Hindu nationalist ideology".
Asked to name the worst offender, Bal replied: "Nothing matches the brazenness of the Times Group. The behavior of Zee Group doesn't surprise anyone. But Times owner Jain not only met Acharya Atal but agreed to carry sectarian campaign and even discussed routes for channelizing cash payments into bank accounts."
According to Cobrapost, the media agreed to promote for a hefty price Hindutva for three months through customized religious programmes to create a congenial atmosphere.
Then the campaign was to be "geared up to mobilize the electorate on communal lines by promoting speeches of Hindutva hardliners, the likes of Vinay Katiyar, Uma Bharti and Mohan Bhagwat, among others.
And finally before the elections the campaign would "target opposition leaders, namely, Rahul Gandhi, Mayawati and Akhilesh Yadav, caricaturing them as Pappu, Bua and Babua, respectively, in order to show them in poor light for the BJP's benefit."