Al Jazeera anchor attacks Muslim World League chief's call to combat anti-Semitism
Another Al Jazeera presenter is in the spotlight again after tweeting a video attacking the head of the Muslim World League's efforts to combat anti-Semitism.
Ahmed Mansour on Monday tweeted a recent speech of Dr. Mohammed Al-Issa, who is Secretary-General of MWL, in which the Saudi sheikh said that Muslims would stand "shoulder to shoulder" with Jewish people and Christians to build better interfaith relations with one another.
"The Secretary-General of the Jewish-Muslim World League calls for a new religion?!" Mansour tweeted in his attack of Al-Issa.
Al Jazeera's incitement against any act of toleration towards non-Muslims in the Middle East is a serious problem and needs to be a key component in any U.S. conversation with Qatar https://t.co/umJCH7sAJR

— Samuel Tadros (@Samueltadros) June 15, 2020
Al-Issa recently received an award for his efforts to combat anti-Semitism while attending a virtual conference from Mecca, Saudi Arabia, last Tuesday.
For all the latest headlines follow our Google News channel online or via the app.
"We in the Muslim World League are proud to should to shoulder with our Jewish brothers and sisters to build understanding, respect, love and interreligious harmony," said al-Issa, who was speaking at a virtual conference organized by the Combat Anti-Semitism Movement and the American Sephardi Federation.
Read more:
Al Jazeera presenter suggests Jews 'return' to Saudi Arabia, stirs controversy
Al Jazeera accuses MBC of 'normalizing ties with Israel' despite its own track record
In its latest anti-Semitism scandal, Al Jazeera 'suspends' two journalists
In January, Sheikh al-Issa led an interfaith delegation to the Auschwitz-Birkenau Memorial site in Poland to commemorate the 75th anniversary of the liberation of the Nazi concentration and extermination camp by Soviet forces. The death camp was active during the Holocaust, in which Nazi German authorities killed around 6 million Jews.
The Qatari-owned channel has also been criticized over what its anchors share on social media. Mansour, an Egyptian television news presenter who has worked with Al Jazeera since 1997, has been known for making incendiary, often false, remarks in the past.
In 2017, Mansour caused controversy for a Facebook post in which he justified the destructive Hurricane Irma that hit Cape Verde and the Leeward Islands as a "display of God's greatness which many dare to deny."
In his post, Mansour invoked a verse of the Quran to justify Hurricane Irma's wrath, writing in the now-deleted post: "And He will show you His signs, and what signs of Allah will you deny?"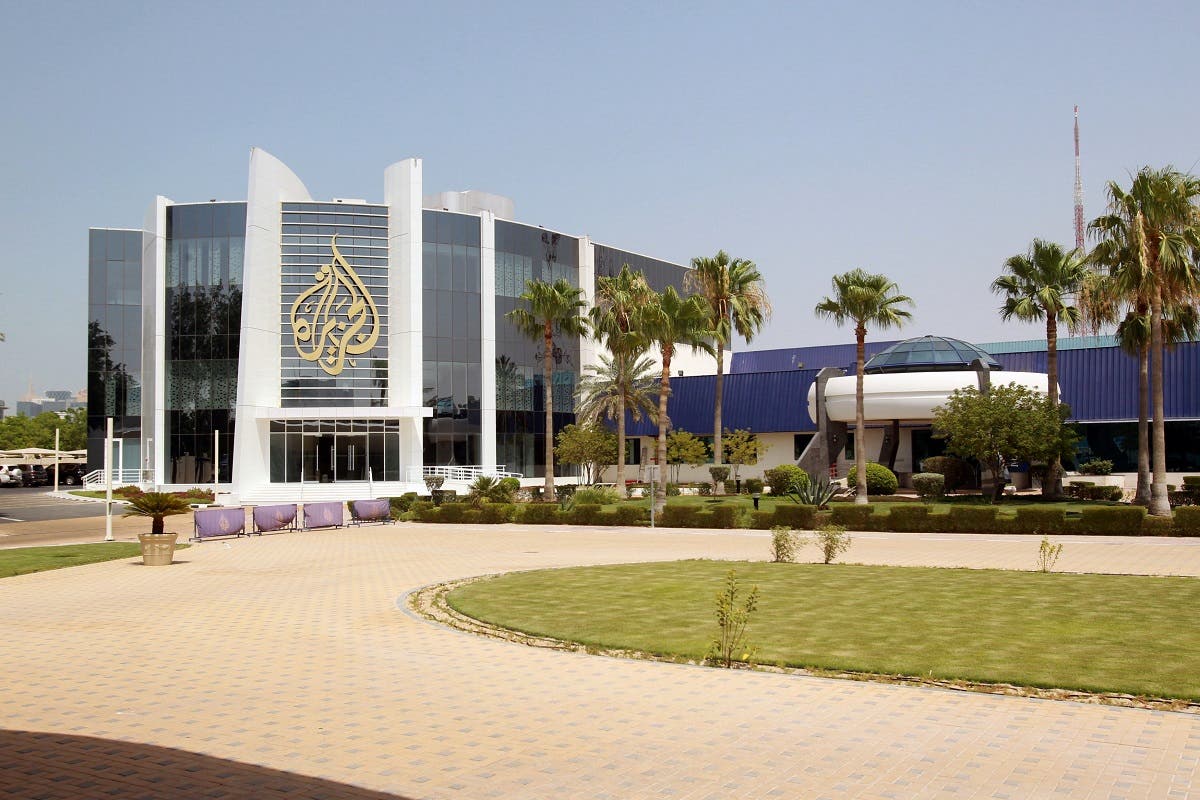 The Al Jazeera Media Network has long had disparities between its Arabic and English language news channels, with the former being accused of taking a more anti-Semitic and anti-Israeli editorial line.
Those editorial discrepancies were highlighted last May when the network's Arabic AJ+ platform claimed that Jews exploited the Holocaust, exaggerated the death toll, and that Israel is the genocide's "greatest beneficiary." Al Jazeera's Arabic network suspended the two journalists who worked on the controversial video produced on its AJ+ Arabic platform.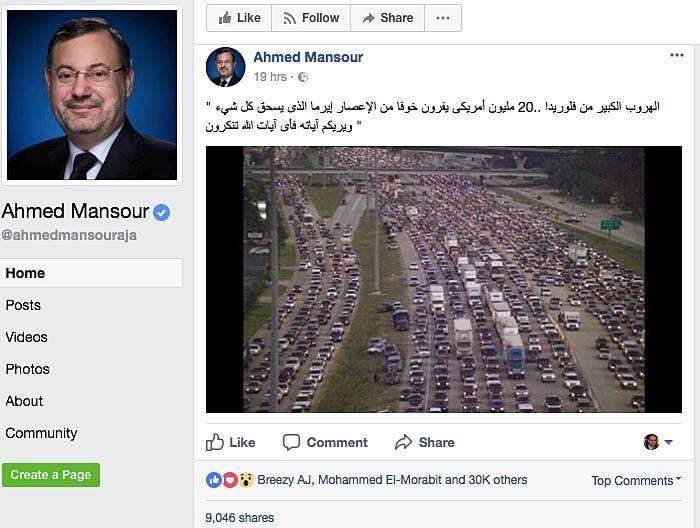 Al Jazeera has also long played host to Muslim Brotherhood spiritual leader Yusuf al-Qaradawi, who ran a long-standing program called "Sharia and Life." Al-Qaradawi has been criticized over his anti-Semitic rhetoric over the years, including an incident in which an app with an introduction written by the Egyptian-Qatari cleric launched by the European Council for Fatwa and Research (ECFR) in Dublin being banned by Google for making derogatory references to Jews.
Al Jazeera Arabic also ran a Friday sermon hosted by al-Qaradawi back in 2009 in which he advocated for the killing of Jews.
"Take the treacherous Jewish aggressors … They've spread too much tyranny and corruption on Earth. Oh God, take this Jewish Zionist band of aggressors and don't spare a single one of them," al-Qaradawi said in the sermon aired by Al Jazeera.