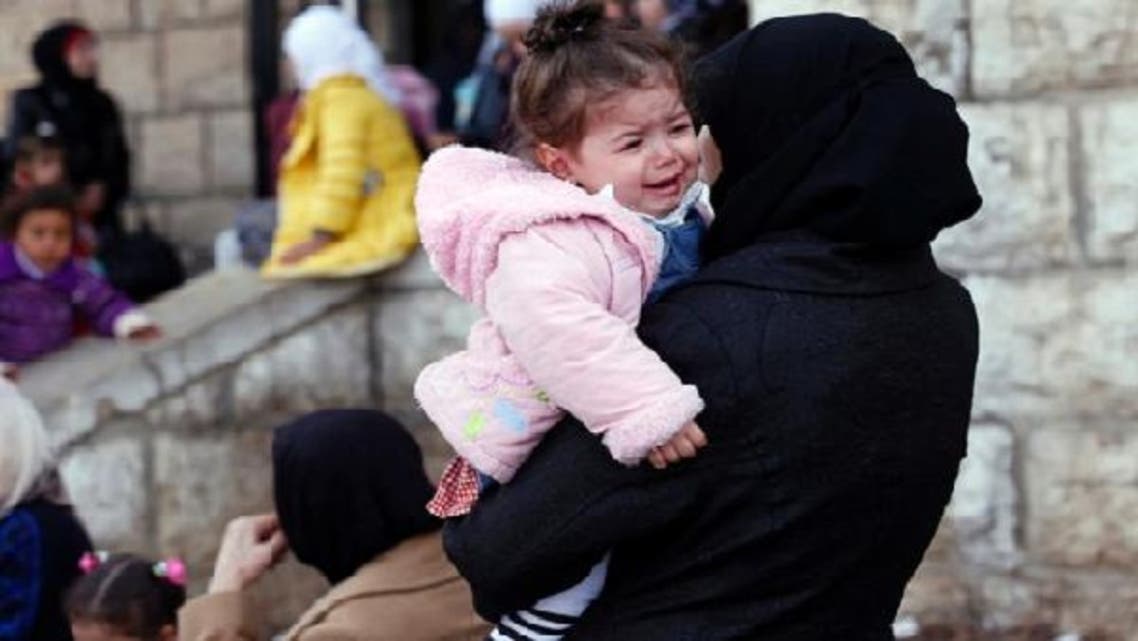 20,000 Palestinians flee Syria for 'horrible' living conditions in Lebanon: U.N.
Palestinian refugees who fled Syria's war to neighboring Lebanon are living up to 20 in a room with no water, fresh air or electricity, the head of the U.N. agency for Palestinians said on Tuesday.

Donors needed to do more to help at least 20,000 Palestinians who have already come in from Syria and more than 200 who join them every day to endure "horrible" conditions, U.N. Relief and Works Agency (UNRWA) chief Filippo Grandi told Reuters.

The near two-year revolt against Syria's President Bashar al-Assad has pushed refugees over all its borders, putting services under pressure and threatening to further destabilize an already fragile region.

Most of the Palestinians crossing Syria's southwestern border into Lebanon were living with friends and family in existing Palestinian camps set up to take in refugees after the creation of Israel in 1948, Grandi said in an interview.

He had toured the Shatila Palestinian camp and found "the conditions were horrible" for new arrivals.



"The main problem they have is accommodation. They rent small, cramped, very unsanitary premises without running water, without ventilation, without electricity," he said.

"And sometimes you see rooms in which 12, 15, 20 people live in really substandard conditions." He met one family living in a dark room with only one candle. "I couldn't see who I was speaking to," Grandi said.

Lebanon, the smallest of Syria's neighbors, already hosts more than 200,000 refugees from Syria but has not set up new camps to house them.

Some politicians fear an influx of majority Sunni Muslim Syrians and Palestinians will tip the demographic balance of a country that is still reeling from its own 15-year civil war. More than 400,000 Palestinian refugees already live in Lebanon.
Funds needed
UNRWA asked donors for $13 million to cover costs in Lebanon until June but only half has been donated and the agency thinks more will be needed.

"The donor community must help Lebanon bear the immense burden of this huge refugee problem," Grandi said.

Before the revolt, Syria hosted half a million Palestinian refugees.

A third were housed in the densely-built apartment blocks of Damascus' Yarmouk district but most of its residents were forced to flee when fighting erupted there in December.

Grandi said Jordan, which already hosts 2 million Palestinian refugees and their descendants from the Arab-Israeli wars, was turning back Palestinian refugees from Syria, though he did not have figures.

Jordan has said it cannot take in more Palestinian refugees.

"I understand the sensitivity of the issue for the Jordanian authorities," Grandi said. "I would like to appeal to (Jordan) to exercise all humanitarian considerations when Palestinian refugees ask to be admitted to Jordanian territory from Syria."