Why 'Islamic extremist threat' forces UK charity regulator to get tough
The UK's Charity Commission details to Al Arabiya News its proposed crackdown on groups of concern to it
After warning that Islamic extremism is the "most deadly" threat to charities in Britain, the UK's Charity Commission on Wednesday detailed its proposed crackdown on groups of concern to it.
In statements earlier this week, the Charity Commission's chairman William Shawcross told the Sunday Times the regulator is taking action against charities sending money to various groups in Syria.
Shawcross stated that he has asked Prime Minister David Cameron to introduce changes to charity law, including disallowing those with terrorism convictions to set up charities.
SEE ALSO: Opinion - Charity work in Britain: a cover for extremists
SEE ALSO: British charity watchdog warns of Islamist threat
At present, three charities are being investigated for raising funds for Syria while seven others are being monitored. Several people have been arrested on suspicion of involvement in alleged charity fraud in which police believe money donated to help victims of the Syrian conflict could have been used for terror or criminal activities.
In a statement to Al Arabiya News, the regulator further detailed a letter Shawcross has written to Cameron on the matter.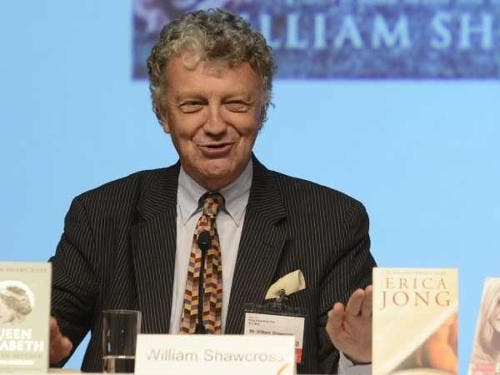 "William Shawcross has written to the Prime Minister to urge him to find time in the next Parliament to introduce changes to charity law that, for example, would extend the types of convictions which trigger an automatic ban on serving as a trustee," Sarah Hitchings, a spokesperson at the Charity Commission said in an emailed statement.
"He mentioned money laundering and terrorism offences as being among those we would like to see leading to an automatic disqualification.
"We are also pressing for a general power of disqualification, which would allow us to prevent someone who has shown that they are unfit to serve as a trustee from doing so; currently we can only disqualify individuals who are currently serving as a trustee by removing them from that specific position; this means that if an individual of concern resigns before we are able to remove them, there is nothing to stop them going on to be a trustee elsewhere," Hitchings added.
Shawcross had said it was "ludicrous" that those with convictions for terrorist offences are currently not automatically disqualified from serving as charity trustees.
"The problem of Islamist extremism and charities... is not the most widespread problem we face in terms of abuse of charities, but is potentially the most deadly. And it is, alas, growing," the regulator's chief earlier told the Times.
For Britain, terrorist threats from the Syrian crisis have been widely feared in recent months. Britain's Scotland Yard revealed earlier this year that Syria-related terrorism arrests are soaring with 16 so far this year, compared with 24 for all of 2013, according to The Independent.
Also, around 250 British "extremist tourists" fighting in Syria have returned home, and are now suspected of wanting to carry out attacks in the UK, security sources told the newspaper.
London a 'haven for political descent'
"London, with its liberal way of life, has become a haven for all kinds of political decent in the Middle East to escape to and be active in. This kind of climate has been exploited to the fullest," Abdallah Hamoud, a Middle East political analyst based in London told Al Arabiya News.
"When it comes to charities with ties to Syria, some extremists have found welcoming factors in the policy of the British government, which has taken a stance against the regime of Syrian President Bashar al-Assad and supported Syrian opposition fighters," Hamoud added.
However, the Charity Commission said its request to Cameron relates to the regulator's "work as a whole, and is certainly not specific to extremist threats and charities with ties to Syria."
Hitchings said: "We have raised this issue previously with the cabinet office and asked for more legal powers to enable us to regulate more effectively and aid us in our investigatory work… William made clear that threats to charities from extremists are not numerically the most serious problem we face."