U.S. does not condone, support Haftar actions in Libya
Haftar's troops on Friday attacked Islamist militants in Benghazi, killing more than 70 people, in the worst clashes in the eastern city for months
The U.S. State Department said on Tuesday it does not support, condone or assist in recent actions by forces loyal to renegade Libyan general Khalifa Haftar, including the attack on Libya's parliament.

"We have not had contact with him recently. We do not condone or support the actions on the ground, nor have we assisted with these actions," department spokeswoman Jen Psaki told reporters at her daily briefing. "We are continuing to call on all parties to refrain from violence and to seek resolution through peaceful means."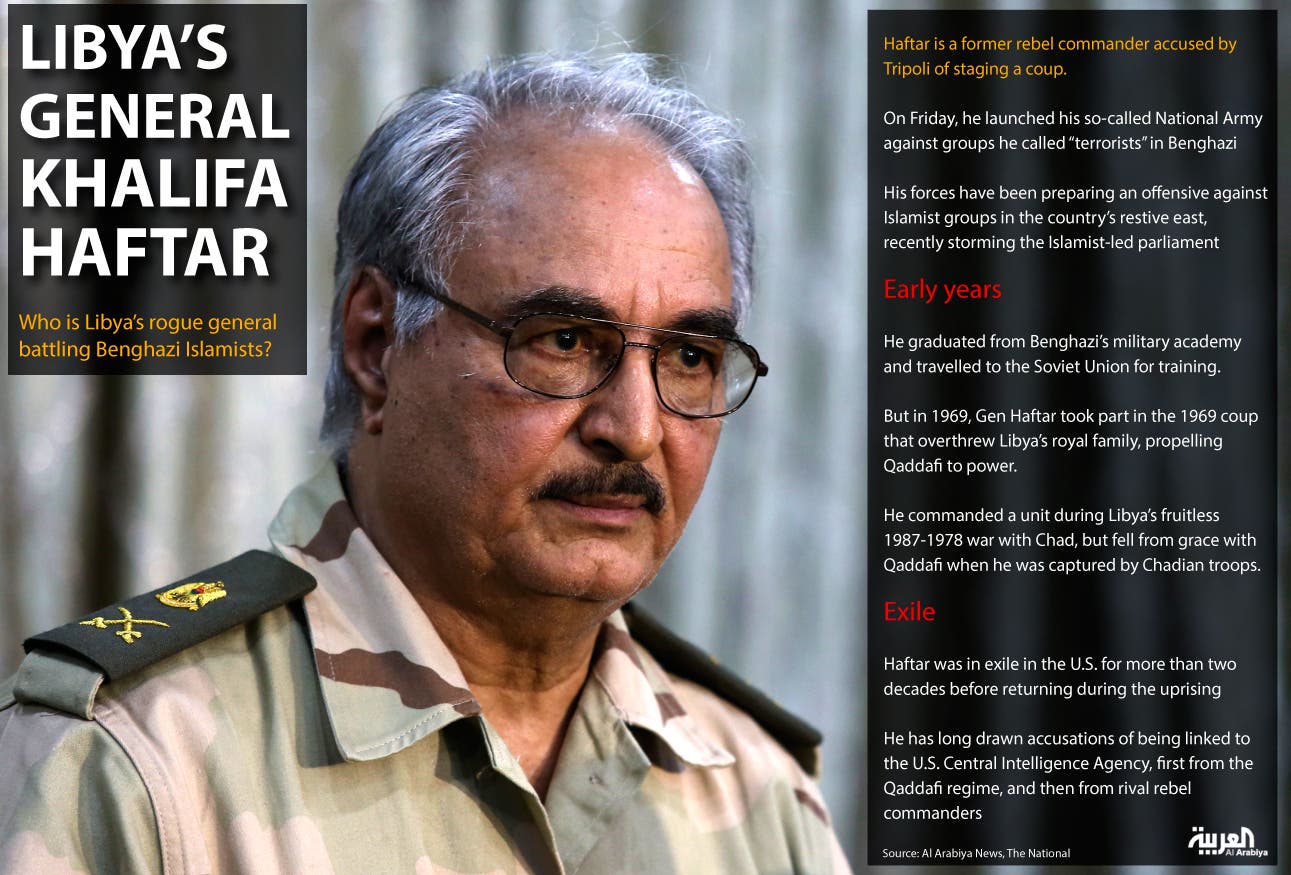 Gunmen shelled Libya's General National Congress on Sunday in an attack claimed by forces loyal to renegade General Khalifa Haftar, who said it was part of a campaign to purge the North African country of Islamists.

Haftar's troops on Friday attacked Islamist militants in Benghazi, killing more than 70 people, in the worst clashes in the eastern city for months. Western powers fear Haftar's campaign will split the Libyan army, further destabilizing the country, after several units defected to him in recent days.

The struggle takes place against a background of growing chaos in Libya, where the government is unable to control dozens of militias who helped oust Muammar Gaddafi in 2011 but now defy state authority.