ISIS' path of destruction drains Iraq and Syria's water supplies
The crisis started when ISIS diverted the water a month and a half ago towards Iraq, resulting in electricity and water shortages
In the past two weeks, news of the Islamic State in Iraq and Greater Syria, known as ISIS, taking over Mosul, Northern Iraq, then Tikrit - Saddam Hussein's hometown - has shocked the world. The group, making its largest land grab since its inception, is worsening the region's most alarming problem: water scarcity.
The group, formerly affiliated with al-Qaeda, boasts its institutions, ministries, and has acted as an established State, becoming the favorite destination for foreign jihadists, following its fallout with Nusra Front. Since entering Syria, ISIS has established courts, ministries, a weekly newspaper, radio station, and is now planning a TV station based in Raqqa, according to a source in the province.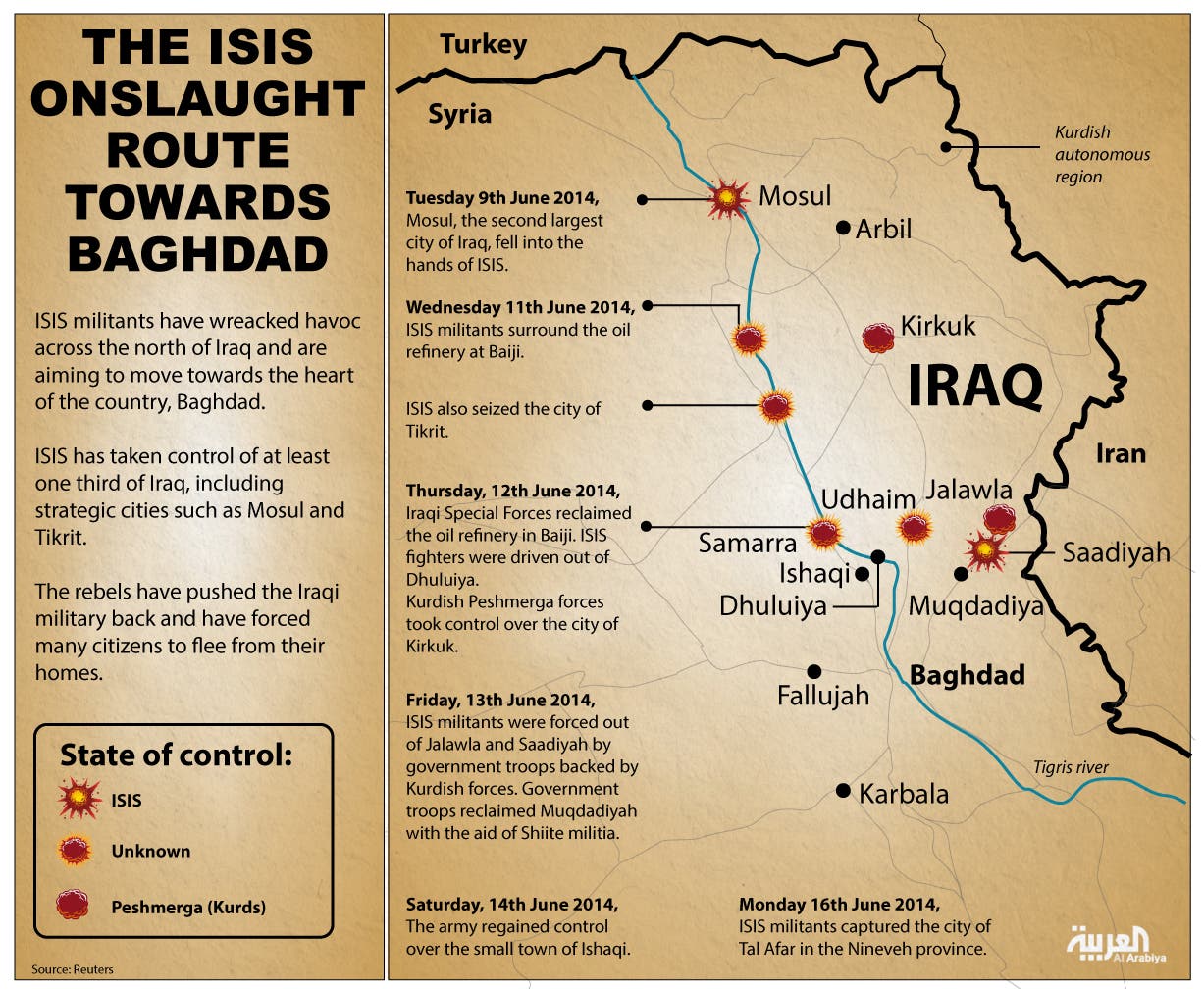 ISIS, however, remains medieval at heart. Its fighters have exacerbated the water crisis through using dams as a weapon of war, according to locals. In April, the besieged ISIS fighters in Falujah, Iraq, have closed the city's dam gate to "drown" government forces in surrounding towns. As a result, vast areas of Iraq suffered from drought. In Raqqa, in what seems as a continuation of its Falujah policy, ISIS diverted water from the "Assad lake" in the province, according to local sources, "to threaten Iraqi forces."

"I went with an expert to measure the 85km wide lake, it lost six meters from its depth, nearly one billion squared meters in total", a local official said. His statement matches that of a local NGO report, which referred to the decrease in water level from 304 meters to 298.5.
"The expert, commissioned by an NGO, estimated that within three to four weeks, the whole lake will become dysfunctional", the Raqqa official added.
Sharing water
The crisis started when ISIS diverted the water a month and a half ago towards Iraq, resulting in electricity and water shortages. ISIS, in a report, blamed Turkey for the water shortages, as the Euphrates' three countries, Turkey, Syria and Iraq, share the water according to bilateral agreements signed in 1987 and 1989.
In Iraq, ISIS, reportedly in control of the strategic Mosul dam, has declared its intention to deprive Shiite regions from water. Further electricity shortages hit Southern Iraq, where the consecutive governments have failed in restoring basic services since 2003.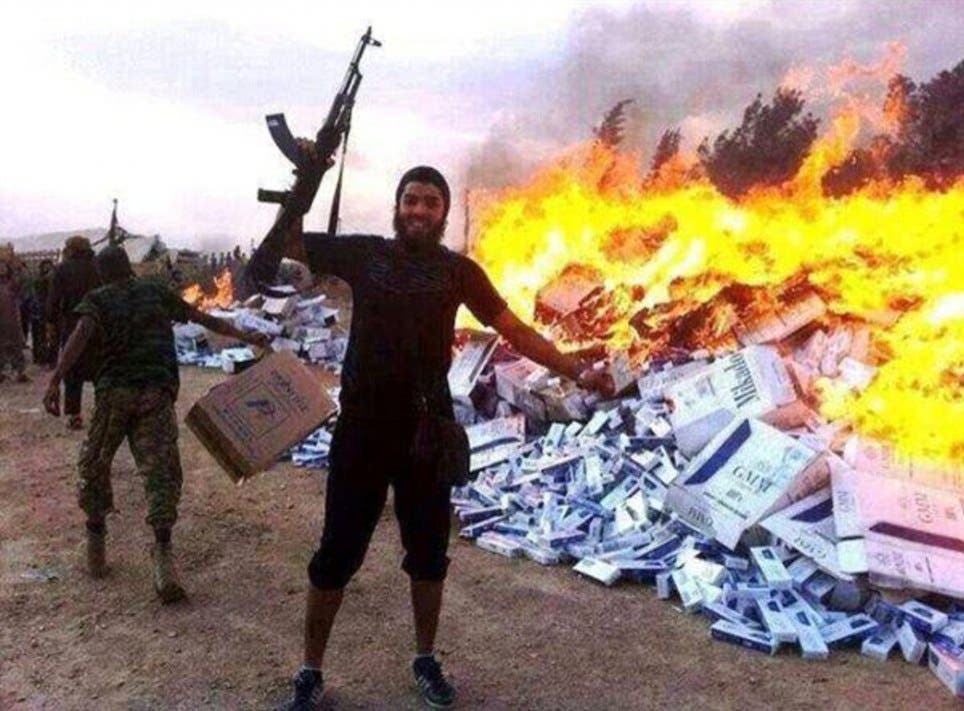 Before the revolution erupted, Syria's regime grappled with drought in its agriculture dependent provinces, where the crisis killed the majority of livestock, and emptied nearly 180 villages. Almost every study of Syria's current crisis listed water scarcity as the most important element in a region where this issue has been a major cause of war, especially that Syria's major water resources, the Golan Heights, are under Israeli occupation (the region provides Israel with a third of its water needs). Syria's government was accused then of mismanaging its water resources, largely due to traditional agriculture of "water-thirsty" crops like wheat and cotton, and failed to develop more efficient modern means.
Today's crisis is urgent, threatening agriculture and the livelihood of hundreds of thousands, if not millions. It is about electricity too. The result of the water level decreases "is further electricity cuts, and ISIS is diverting some of Raqqa's share to Aleppo, where people are suffering heavily too", the Raqqa source added, asking for anonymity for security reasons. In Aleppo, all sides of the conflict are using water cuts as a weapon; however ISIS's deployment of this scarce resource as a weapon is taking things to another level, a speedier one, according to the Raqqa sources.
In Aleppo, a Kurdish resident of the regime-held Ashrafieh region said that water prices have gone "crazy", while water poisoning became a common occurrence. Similar complaints were made in Deir Zour and Raqqa.
An NGO recently warned of a human catastrophe in Raqqa province, which might see dozens of thousands fleeing their homes to neighboring countries. Following ISIS control of the province, the agriculture sector regressed, turning to even more traditional water-wasting methods, further severing the crisis.

Turkey holds the keys to resolve the current crisis, a local official in Raqqa says. "Either Turkey diverts water, or we are done."