One year on, Qatar emir reels under father's legacy
The Gulf emirate's image has been tarnished by accusations of vote-buying to win the right to host the 2022 World Cup
Qatar, facing growing corruption allegations over the 2022 World Cup and a backlash over Islamists it supported, finds itself isolated a year after its young emir acceded to the throne.
But analysts say the gas-rich emirate could bounce back by being "pragmatic" and capitalizing on a legacy of aggressive diplomacy and media clout represented by its Al-Jazeera television network.
"Qatar hasn't been the same" since former emir Sheikh Hamad bin Khalifa al-Thani handed over to his son, Sheikh Tamim, on June 25, 2013, said UAE political science professor Abdulkhaleq Abdullah.
"It hasn't been playing the same role and doesn't have the same influence," he said.
"In one year, Qatar has become isolated and distant from its closest partners in the Gulf and has lost its bet on political Islam, which had suddenly risen to power before it rapidly deteriorated" in the countries of Arab Spring uprisings, Abdullah added.
Qatar had been accused of backing Islamist groups like the Muslim Brotherhood, which gained the upper hand in the wake of Egypt's 2011 popular uprising.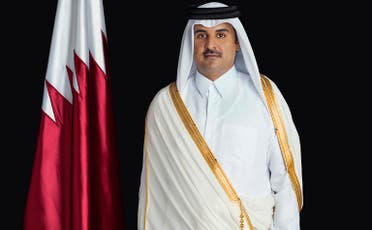 But the tide has since changed and Islamists have lost ground, especially in Egypt where the army ousted Islamist president Mohammad Mursi in July last year following huge nationwide protests.
"Regardless of whether Sheikh Tamim had intended to change the policies set by his father or not, the events have largely been decided for him," said Olivier Da Lage, who has written extensively about the emirate.
Da Lage recalled that a week after Sheikh Tamim acceded to the throne, Morsi was removed from power and Tunisia's Islamist Ennahda party -- "another Qatar protege" -- withdrew from government after a tumultuous period in power.
"Sheikh Tamim had to deal with this reality, without disowning the policies of Sheikh Hamad or withdrawing the emirate's support for the Muslim Brotherhood," he said.
The support for the Muslim Brotherhood antagonized neighboring Saudi Arabia and the United Arab Emirates which saw the Islamist movement as a serious threat to their political systems, he added.
In March, the two Gulf states, along with Bahrain, pulled their ambassadors from Doha in an unprecedented escalation.
This mounting tension was preceded by Riyadh replacing Doha as the key ally of the Syrian opposition after Qatar had led regional support for the rebels fighting to oust President Bashar al-Assad.


'Tarnished image'

Meanwhile, the Gulf emirate's image has been tarnished by accusations of vote-buying to win the right to host the 2022 World Cup.
Doha has also been targeted by global campaigns demanding an end to alleged violations of the rights of migrant workers employed to build a massive infrastructure to prepare for football's showpiece tournament.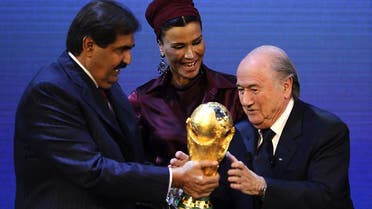 "As Qatar does not favor an agreement with its Gulf neighbors by maintaining its bet on a comeback by the Muslim Brotherhood... it will continue to pay the price," said Abdullah.
Sheikh Tamim, who is now 34 years old, has been in an "awkward position" since he took over.
"He has been torn between his desire to have his own style of power and adhering to the policies set by his father," he said.
"The old guard remains strongly present," said Abdullah, pointing out that Sheikh Tamim had pledged good relations with "all countries".
But the role of Qatar is unlikely to disappear, according to Abdullah.
"This country will still stumble but it can rely on its gas wealth, its network of regional and international relations, and Al-Jazeera, to bounce back," he said.
To do so, "Qatar has begun to understand the reality in a rational and pragmatic way," according to one foreign observer who requested not to be named.