The Gulf's energy-water nexus: Discovering new potentials
Water scarcity has the potential to widen and intensify existing socio-economic inequalities and political disputes
The Middle East, never far from the front page, has been going through a particularly harrowing time as of late. It has been buffeted by issues related to the Gaza crisis, the Syrian civil war, the rise of violent sectarianism in Iraq, and the Iranian nuclear program.
However, an issue just as important tends to sit quietly in the background almost unnoticed due to the cacophony of voices concerning the other crises. Water shortages are already commonplace in the region with consumption rates already exceeding that of renewal rates. The United Arab Emirates however, has taken a major step recently and unveiled an ambitious multi-million dollar project christened the UAE Water Aid Initiative which began the first day of Ramadan this year.
Read also: UAE launches water aid campaign as Ramadan gift to the world
Read also: Al Arabiya News supports UAE Water Aid, here is how you can help
The program aims to provide enough drinking water for five million people. While started by the Emirati government as a means to send a message of goodwill and charity during the month of Ramadan and to highlight the general Islamic injunction to help those less fortunate, it is a collaborative endeavor that couples participation from the private sector, NGOs, and prominent individuals. The program has amassed enough money to benefit seven million people instead of the expected five million.
It is expected that by 2050, consumption will increase by five times thereby exceeding available supply by nearly fifty percent and straining the ability of regional governments to provide for their citizens.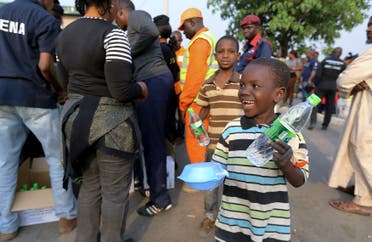 Water security in the region is absolutely vital. Its importance lies in the fact that as the region is convulsed by political instability, water scarcity has the potential to widen and intensify existing socio-economic inequalities and political disputes, thereby stimulating even more political instability. History has shown that when societies must compete for resources, groups with narrow agendas form and turn on each other.
The link between political instability and water is increasingly becoming more and more evident as researchers from Anglia Ruskin University's Global Sustainability Institute in a recent study argued that water and food shortages were at the root of the Syrian conflict. The researchers stated that beyond the obvious triggers of sectarian tension and governmental brutality, what we can learn is that there was and is a complex web of forces focused on the struggle for scarce resources. And, as Jared Diamond, noted author of the Collapse, who diligently studied the rise and fall of ancient and modern societies argued, it is resource scarcity that has the potential to initiate societal violence and its ultimate collapse. For these very reasons, having an equitable program for water allocation is essential for a region that is already going through extreme socio-political turmoil.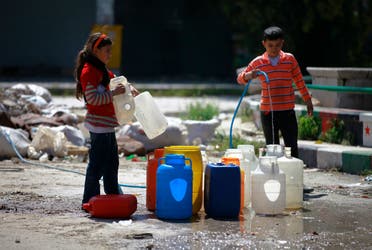 Additionally, of utmost importance for the MENA region, there is a little known interrelationship between energy and water. Because the MENA region lacks adequate amounts of potable water, desalination requirements are significant. However, the desalination process is quite energy intensive and consumes critical energy reserves in a region that is already struggling to fuel its megacities and massive industrialization drive.
Due to these overlapping concerns of water, development, political stability and energy, the Gulf countries have taken the lead and attempted to address these interdependent issues to allow them to continue to forge ahead with economic growth, yet without disregarding the environment or fair distribution of resources.
While the UAE water initiative focused its efforts abroad, prior to that, in 2010, the Saudi Arabian Ministry of Water and Electricity looked closer to home and launched its Saudi Water Savers campaign to create awareness amongst the populace of the importance of water conservation. Saudi Arabia has significant water and energy challenges as it is the third largest per capita consumer of water after the U.S. and Canada, and has major power consumption requirements related to its economic diversification program and burgeoning population. In order to provide enough drinking water for its populace, Saudi Arabia became the global leader in desalinated water production with over 70 percent of its domestic water supply hailing from treated seawater. But, producing so much desalinated water comes at a significant cost in terms of exacerbating the region's energy and power shortages. And, in a country which is experiencing increasing rates of power and natural gas consumption, it is incumbent to both leverage alternative energy for producing desalinated water, while focusing on conservation as a means to reduce per capita consumption.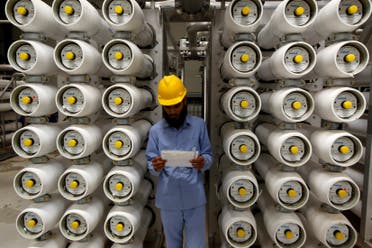 While the action undertaken by both the UAE and Saudi Arabia are a praiseworthy step in the right direction, there is still much work to be done. There is still slight attention given to the water-energy nexus. There needs to be improved means of effectively measuring precisely how water consumption influences energy consumption, as well as a sober quantification of potential economic and social trade-offs in the development of a comprehensive water-energy policy.
This requires that MENA governments take into account when crafting a sustainable energy policy, that water be a central part of the calculus. Often, as water and energy are regulated by separate governmental entities, it is rarely taken into consideration how each one may impact the other. The competing uses of water, its environmental impacts, and its overall availability should be taken as part of the overall package to create a truly sustainable energy, water and industrial development program.
But, as the recent focus by the UAE during Ramadan to spread awareness of the world's pressing clean water access problems, the Gulf region has shown that it is ready, willing and able to do its part.

Al Arabiya News, the English language platform of the region's leading news channel, has backed a UAE nationwide campaign to help prevent deaths globally via securing clean drinking water to more than five million people around the world. Here is how you can help