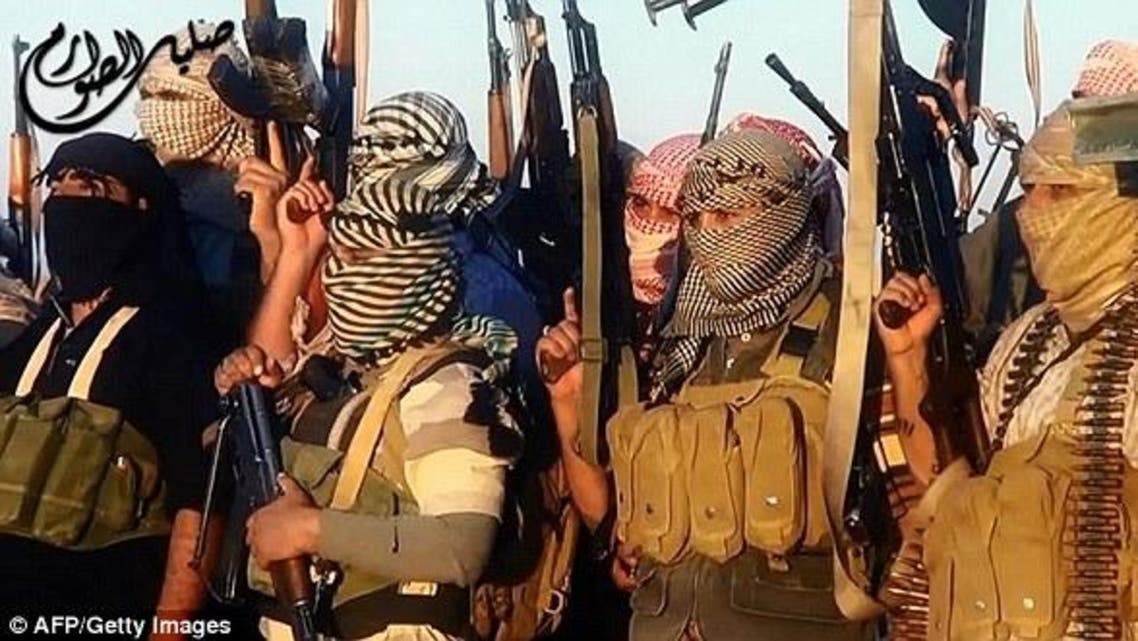 Who gains from U.S. airstrikes on Syria?
Regardless of which side will directly or indirectly gain from the strikes, 'there is no Disneyland outcome'
The U.S. is in talks with international allies and partners to assemble an international coalition and fight the Islamic State of Iraq and Syria (ISIS) militant group in its eastern Syria stronghold.
But the move has been viewed with skepticism as it could be helping Syrian President Bashar al-Assad's regime, also fighting ISIS, and other factions battling on the ground. So in the event of U.S. strikes on Syria, who would benefit?
"In terms of who is going to gain from this immediate coming battle, it will be the moderate opposition, and all other moderate forces that have been overtaken by events or any other extremist group," Dr. Joseph A. Kéchichian an American scholar, historian and political scientist specializing in the Persian Gulf region, told Al Arabiya News on Thursday.
Besides Syrian regime forces, the moderate opposition's Free Syrian Army (FSA) is also fighting the militant group, as well as al-Nusra Front, an al-Qaeda affiliate. Meanwhile, all these groups are fighting each other, not to mention the lesser known factions also fighting for minor gains.
Syrian Foreign Minister Waleed al-Muallem said last week that Damascus is willing to cooperate with any international powers looking to fight ISIS inside Syria, but made it clear that any strikes targeting Syrian territories would be an "aggression" against its sovereignty, if not previously agreed on with Assad's government.
"The regime is trying to position itself within any possible strategy in the region, but that's not going to happen, because it is not a major player," said General Elias Hanna, a retired general and a lecturer on strategy and geopolitics at the American University in Beirut.
"The regime is a minor player, while Iran, Turkey, Saudi Arabia and even Jordan are major regional players," Hanna added.
Since U.S. Defense Minister Chuck Hagel and chairman to the Joint Chiefs of Staff General Martin Dempsey raised the notion of targeting ISIS in Syria last week, there has been more interest in upcoming moves by regional Arab powers than the U.S.'s traditional allies, the UK and France.
"The real question is who is prepared to do what, and who is the focus," Robbin Laird, editor of second Line of Defense told Al Arabiya News.
"The UAE, Saudi Arabia and other Arab states can certainly play a role and need to deal with it [the crisis], those are the allies I'm interested in, I don't care about the British and the French," Laird added.
Laird, did not identify any parties that would mostly gain from potential U.S. strikes on Syria, but said U.S. intervention would need to be carried out in a "courageous, adult fashion."
"I don't see a U.S. leadership role necessarily emerging here… We're having discussions, but I think the discussions are irrelevant," he said.
Looking beyond the prospect of airstrikes, Laird added: "Once you've dealt with ISIS, we'll have to ask ourselves what is the actual situation now on the ground? … The U.S. will never take primary responsibility in Syria, ever."
Regardless of which side will directly or indirectly gain from the strikes, "there is no Disneyland outcome," Laird added.