The killing of Somali Islamist group al-Shabaab's leader by a U.S. airstrike earlier this week could foment in the movement internal conflicts and eventual fragmentation, experts say.
But despite the White House hailing Ahmed Godane's killing as "a major symbolic and operational loss" for the al-Qaeda linked group, on Monday, just hours after the group pledged allegiance to its new leader, Ahmed Umar, at least 12 civilians were slain in two car bombings that targeted African Union troops and Somali security forces.
The attack was the first such strike by al-Shabaab after it had vowed revenge for the killing of its leader.
But with Godane's death, the main threat to the organization in now internal, U.S.-based intelligence firm Stratfor said on its website.
"The removal of Godane as the main decision-maker in al-Shabaab could result in another shift in tactics or strategic focus for the organization, but the exact direction this shift will take depends heavily on which al-Shabaab leaders are able to consolidate control over the group now," it said.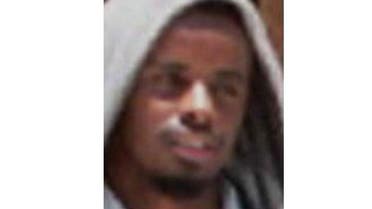 The acceptance of Umar as a leader is another key factor, said Stig Jarle Hansen, a Norwegian expert who has written a book on al-Shabaab.
"The biggest threat in al-Shabaab is whether there's any kind of internal disagreement. It look likes al-Shabaab has taken some positive steps in consolidating the organization after the change, but we'll still have to see if it's accepted," Hansen told Al Arabiya News.
The group might "morph" into a different structure, Hansen added, weakening its capabilities. "A more fragmented al-Shabaab with small cells inside Somalia is less of a threat."
Chris Chivvis, a political scientist at the U.S.-based RAND Corporation policy think-tank told Al Arabiya News that "some degree of power struggle" could be expected in the group, with "the possibility of splinter groups emerging from that struggle."
"This would surely pose a problem for al-Shabaab, but it by no means is the end of the group," Chivvis said.
Internal conflicts
Besides the risk of fragmentation and internal conflicts tearing al-Shabaab apart, the new leader may also not be able to step into the shoes of his former boss well, said J. Peter Pham, an expert on African security at the Atlantic Council, a Washington-based think tank.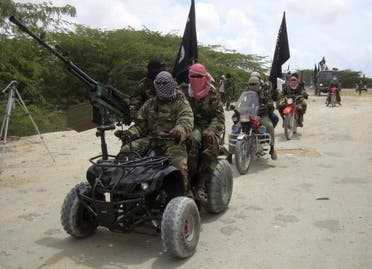 "In extremist groups such as al-Shabaab the elimination of any one person is generally not dispositive; he will simply be replaced sooner or later," Pham told Al Arabiya News.
However, Godane's ruthless and "autocratic" six-year rule – according to the testimony of former Godane loyalist and presumed successor Ibrahim al-Afghani, who was then killed a month later by Godane's elite "Amniyat" internal security service – could prove an exception, said Pham.
Due to Godane's intolerance for dissent and his wiping out all rivals and internal opposition, the late leader's "modus operandi" left the group more susceptible than it need be, he said.
"The successor [Umar] his loyalists have scrambled to appoint has neither Godane's stature as a veteran militant nor some of his rivals' clan networks," Pham added.
However, Hansen said Umar should not immediately be dismissed as a potentially strong chief, having the credentials of being a former wali (or governer) of one of Somalia's many districts.
"[Umar] had the reputation for being efficient," said Hansen, adding that the new leader was also related to Godane by his mother's side.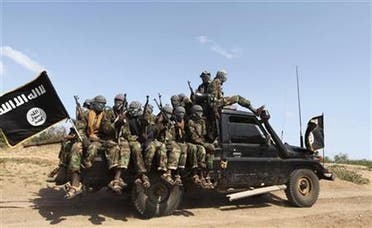 "He has a name inside the organization. He is not an unknown figure," he added.
The face of the conflict
One factor that could bolster al-Shabaab's future is the fact that the U.S., despite targeting Godane personally as a designated terrorist, has not decided to strike the wider group, according to Ryan Goodman, the co-editor-in-chief of Just Security, an online forum that analyzes U.S. national security law and policy.
Consequentially, "other governments and institutions – such as Kenya and the African Union (backed up by the U.N. Security Council) – are more the face of the conflict with Al-Shabaab [than U.S. forces]," Goodman wrote.
The new change of leadership presents Somalia's government with an opportunity to act against the group, having already made overtures toward future actions including amnesty for fighters, Pham said.
However, "if the government fails to take advantage of the circumstances, there is a risk that the 'nationalists' [fighters who do not share the transnational ambitions of others in the group] may return to leadership with the movement and prove a more difficult foe than the hardline Godane," he added.