ISIS eyeing up Egypt as its next target, experts say
In recent weeks, the Islamist group started showing notable signs that it might be interested in expanding its influence in Egypt
After the lightning advance of Islamic State of Iraq and Syria (ISIS) militants this summer, Egyptian experts say that the extremist group - which aims to redraw the map of the Middle East - may have its eyes on Egypt.
"There is definitely a threat from ISIS to Egypt," Mohammed Badr, a professor of political science at the University of Germany told Al Arabiya News, adding that the group has the country in its "line of sight."
"All extremist groups represent a danger for Egypt," Badr said, adding that "ISIS, the Muslim Brotherhood, Ansar Bayt al-Maqdis [an Islamist militant group] are all dangerous for Egypt but the level of their threat is different."
In recent weeks, the Islamist group started showing notable signs that it might be interested in expanding its influence in Egypt.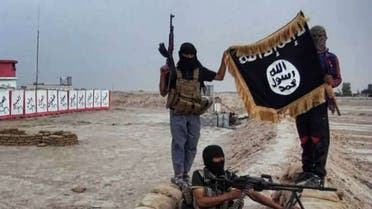 One alleged ISIS militant took to social media to warn Egypt that it should be expecting a "surprise" soon.
"Except a surprise in Egypt within days," alleged ISIS member Abu Siyaf al-Masry wrote on his personal Twitter account, according to the Cairo-based daily al-Masry al-Youm.
These online threats are seen by some analysts as a means to mark their presence in Egypt, despite their absence on the ground.
"They don't have any presence in Egypt until now, which is why they use the internet and social media platforms to interact with Egyptians and spread their influence," Mohssen al-Faham, a political analyst and commentator for Cairo-based daily al-Gomhuria, told Al Arabiya News.
Ideological links
In an effort to expand its presence in Egypt, ISIS has started to communicate with and coach Ansar Bayt al-Maqdis, Egypt's deadliest militant group, and share advice with it on how to create secret cells.
"ISIS and Ansar Bayt al-Maqdis are linked on an ideological level even though the group is not believed to be officially linked to ISIS insurgents," Badr said.
"Their exchange is another sign that shows a clear threat to Egypt from ISIS," he added.
Last week, Ansar Bayt al-Maqdis, which is based in the Sinai Peninsula claimed to have beheaded four men accused of being Israeli Mossad spies in a video that seemed to have been inspired by the methods of ISIS.
See also: Video shows beheading of four Egyptians in Sinai