Claims of Tunisian police brutality continue despite political change
Human rights group OCTT has received more than 400 cases of torture since 2011
Four years after Tunisians ousted President Zine al-Abidine Ben Ali in a revolution triggered by police brutality, human rights advocates complain of continued abuse and torture.
Leading rights groups, including Tunisia's Organization against Torture (OCTT), and the families of alleged victims of torture, marched in protests last week to denounce the recent deaths of Mohammed Ali Snoussi and Ali Louati in detention.
Authorities said they were wanted for drug possession. Reports say police raided Snoussi's house late at night in September, beat him with truncheons and stripped him naked in front of his family and neighbors.
"My daughter was running after [the police] with a pair of pants, begging them to at least cover him up," Snoussi's mother told Al Arabiya News.
He remained in detention for six days before being transferred to a hospital where he died in a coma, his body covered with bruises, his mother said.
"The Interior Ministry said he died of brain and kidney damage, but when I saw him, he had two broken limbs, a dislocated shoulder, stitches on his testicles, and marks that indicate that a truncheon was inserted into his anus," she said.
"They wanted to teach him a lesson; they killed him instead."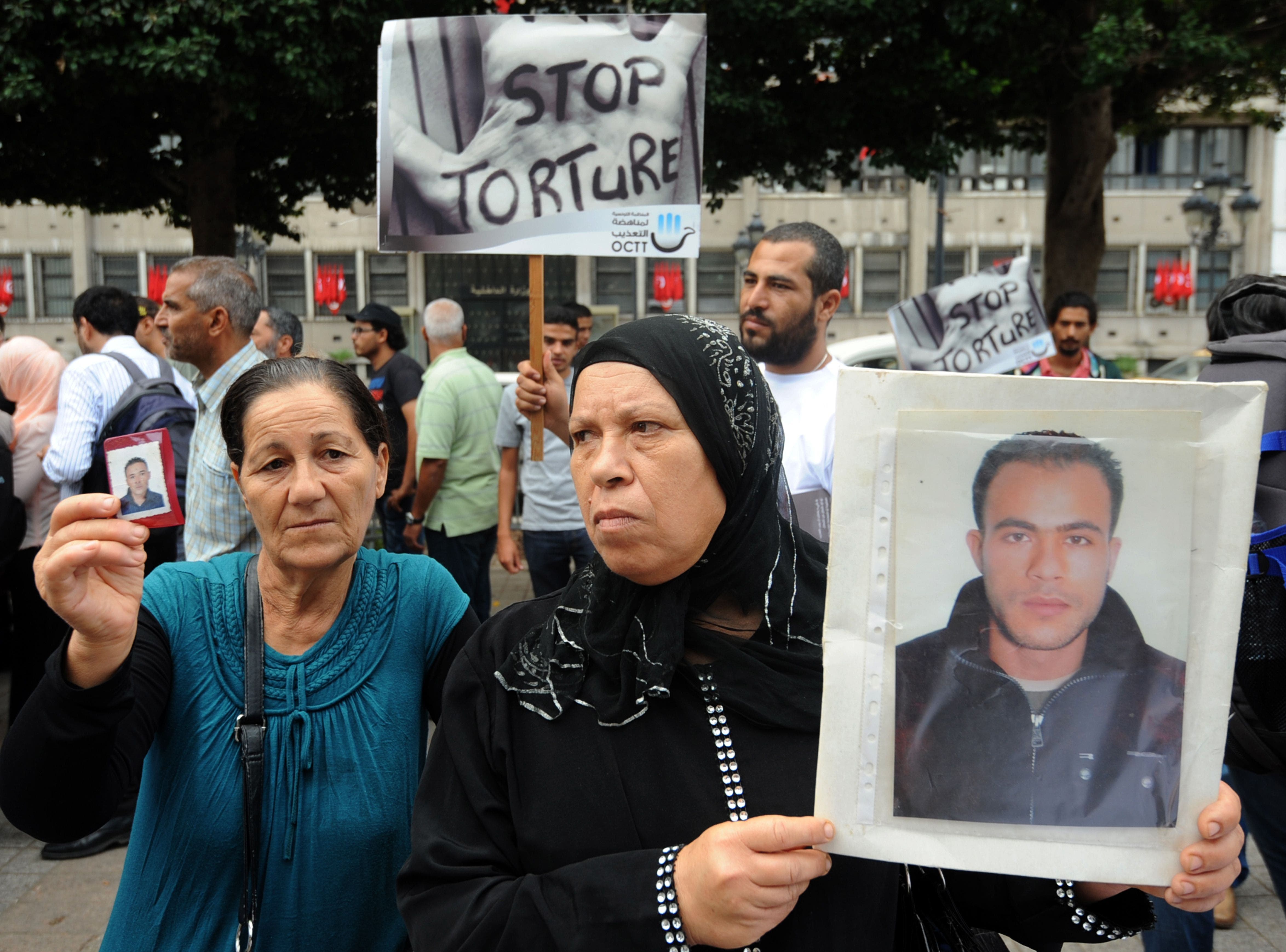 Mohammed Aziz Ben Hsine told Al Arabiya News that he was beaten on the head for hours at a police station to admit to forging a signature on legal papers, which he denies doing.
Abdullah Bin Moncef al-Mejri, who was arrested last year on drug-related charges, is being tortured and mistreated in prison, his family says.
"My son was in a terrible state when I last saw him. He's being tortured by the police," said his father Moncef, adding that his son reported having his hands tied separately and being hung upside down for hours.
"My son is going to die, and no one is listening to me. I'm losing my mind."
Political will
The Interior Ministry did not respond to requests by Al Arabiya News to comment on reports of torture in detention centers.
However, in an interview with Agence France-Presse last week, Justice Minister Hafedh Ben Salah admitted to "slowness" in dealing with torture complaints, and to the need for police and prison reform.
Radhia Nasraoui, director of OCTT and a rights activist who has worked with Amnesty International for more than three decades, told Al Arabiya News that "there's no real political will to end torture, or to at least curb it."
The OCTT has received more than 400 cases of torture since 2011, of which more than 80 were recorded in 2014.
"Why did Ben Ali use torture? To silence people," said Nasraoui, adding that it is widely believed that some politicians have the same motivations.
She said some forensic doctors are also to blame for issuing questionable medical reports that exonerate the authorities. "Besides, doctors make mistakes like they did with Walid Denguir."
Denguir was arrested last year and died while in detention. The authorities denied that torture was the cause of death, saying it was due to drug use.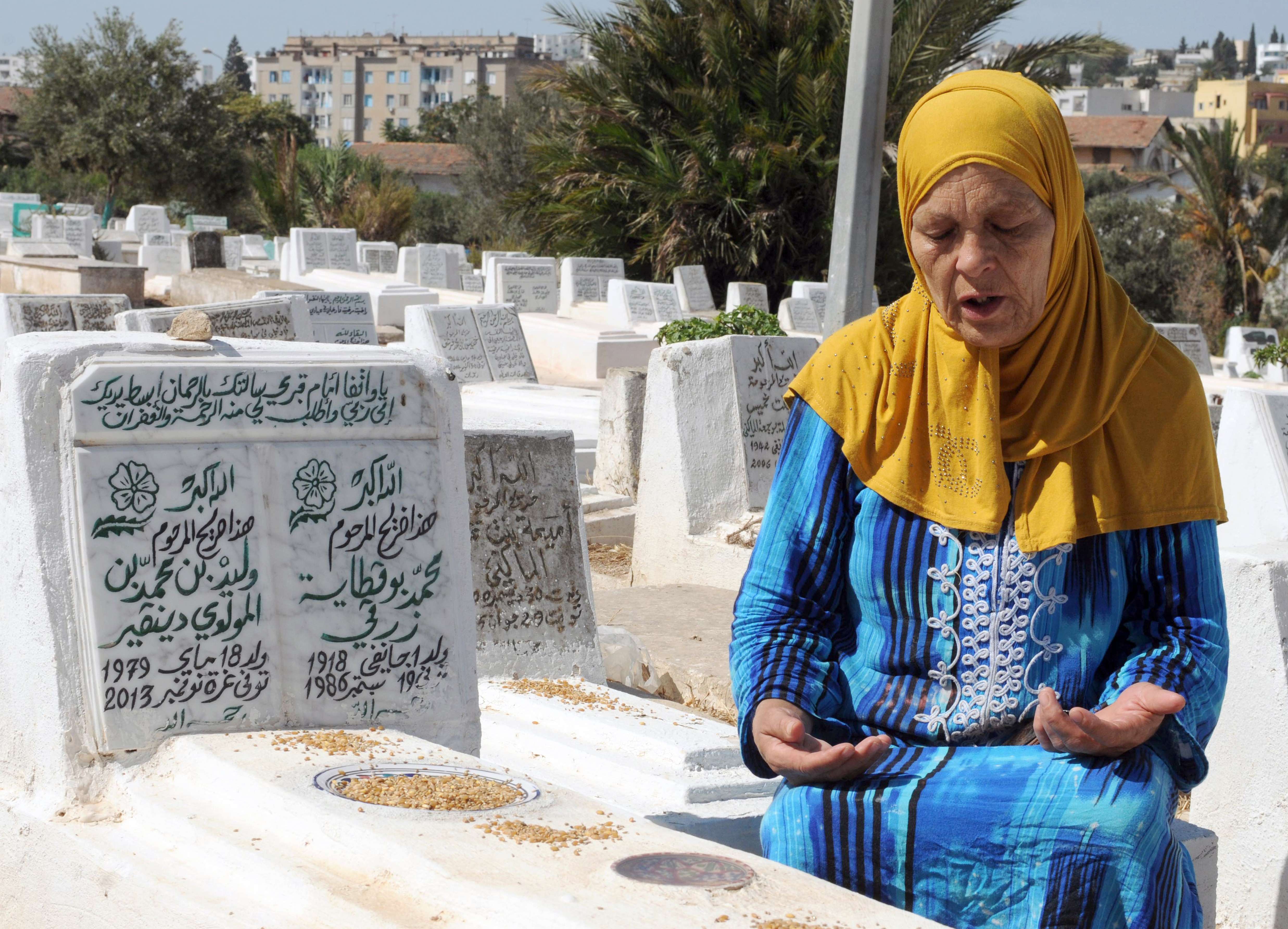 "We sent the autopsy to doctors abroad, and they noticed missing blood tests," said Nasraoui, adding that if he had died because of drugs, blood tests are required. "In Denguir's case, they didn't even investigate."
Louati "wouldn't have died had the authorities listened to us. His mother kept telling us that her son was still being tortured. We communicated with the director of prisons affairs and had no response," she said.
Human Rights Watch's Tunisia representative Dr Amna Guellali said the "lack of accountability" is the lead cause of the persistence of torture in Tunisia, adding that the country's laws are inconsistent with international standards.
A detainee in Tunisia does not have the right to a lawyer during the first six days of preliminary interrogation.
"This means that some security forces members feel immune from the system, and that in itself leads to more abuses," Guellali said.
"Under Ben Ali, torture was a state policy. There was systematic torture. While we can say that it is not a state policy anymore, we cannot say that it is individual cases as the ministry of interior claims," added Guellali.