Tunisian elections: Islamists fall from grace
Nidaa Tounes won 85 seats in the 217-seat parliament, followed by Ennahda with 69
Political Islam suffered a blow in Tunisia this week, with Ennahda party coming second to the secular Nidaa Tounes in parliamentary elections.

According to official provisional results released by the country's electoral committee early Thursday, Nidaa Tounes won 85 seats in the 217-seat parliament, followed by Ennahda with 69.

Nidaa Tounes, formed only two years ago, quickly emerged as the main opposition to Ennahda after the revolution.

The secular party, led by 87-year-old Beji Caid Essebsi - a veteran of the regimes of Habib Bourguiba and Zine al-Abidine Ben Ali - is an alliance of former government officials, leftwing trade unionists and businessmen.

"I think there was a misunderstanding between the voter and the candidate in the 2011 elections," said political analyst Sadiq Belaid.

In the 2011 elections, Ennahda won 89 seats. In Jan. 2014, it stepped down to make way for an independent government to draft the country's constitution in response to political deadlock following the assassination of two leftwing opposition figures.

Many voted for Ennahda in 2011 to "punish" and "go the opposite direction to that of the old regime. They thought that because of their religious profile they'd be honest and non-corrupt," said Belaid.

"But Ennahda came in with one face in the beginning, then ended up showing another face."

Political analyst Noureddine Mbarki said the party's rule projected a vision that "doesn't go in tandem with Tunisian society's mentality."

Ennahda "has been trying to impose its Islamist agenda on the country since it won in Oct. 2011," Mbarki said. "This was manifested in the constant debates surrounding the articles of the new constitution."

Ennahda claims credit for Tunisia not plunging into a crisis similar to that in Egypt. It says its decision to relinquish power earlier this year, and its compromises during the drafting of the constitution, were critical to ensuring stability during the transition to democracy.

Ennahda executive board member Amer Layrayedh said the party had to "pay the price" for Tunisia's stability.

"If we hadn't taken that responsibility, there would've been no constitution, no parliament, and not even these elections," he told the Associated Press.

The divide between secularism and Islamism often halted the work of Tunisia's National Constituent Assembly, the temporary legislative body that was elected after the revolution to lead the country up to this week's parliamentary elections.

Ennahda tried to amend Article 1 of the constitution - which says Tunisia is a republic and Islam is its religion - to add the Quran as the "principal source of legislation."

Belaid said the party "wanted to depart from all the modernist reforms" that were introduced by Tunisia's first president, the late Bourguiba.

Its political program projected many "violations of freedoms," including women's rights, Belaid added.

Ennahda "wanted to make the constitution say women are complementary to men," he said, referring to a political row in 2012 over a proposed constitutional description of women and their role in family life, which sparked protests.

Activists accused Ennahda's description of falling short of recognizing women and men as equals.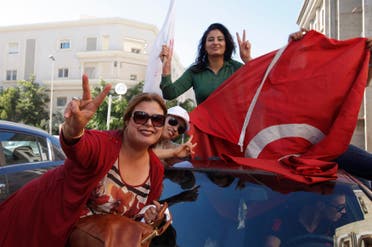 Bourguiba, seen as the father of Tunisia, is often praised for his secular, pro-Western policies, and especially for emancipating Tunisian women.

His 1956 Code of Personal Status, which recognized the right to abortion and prohibited polygamy, is arguably the Arab world's most progressive piece of women's rights legislation.

Members of Ennahda, formed in the 1970s as a reaction to Bourguiba's secular agenda, were persecuted and exiled under him and Ben Ali.

They were only able to return to Tunisia, and operate as part of an officially-recognized political party, after the revolution.
Economic factors
Analysts also cite immediate positive economic indicators following the announcement of Nidaa Tounes's victory.

"The Tunisian stock market made gains literally the day after the provisional electoral results were announced," Mbarki said.

Economic analyst Abeljalil Bedoui said the political transition "will encourage economic growth and foreign investments in Tunisia."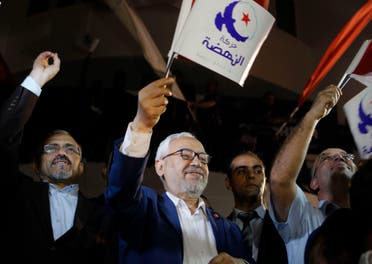 Travel agencies are witnessing an increase in tourists for Christmas and New Year, he added.

Tourism, which accounts for 7% of the country's gross domestic product, has been greatly affected by increased violence in Tunisia and neighboring North African countries, according to news reports.

Ennahda's mismanagement of the economy and administration of the state are also behind the economic stagnation, said Belaid.

"When they came to power, they immediately removed all the experienced personnel and replaced them with their own supporters," he said. "These people have decades of experience. They constituted a pillar of the state."

However, economic analysts are now hopeful. "The stock market's gains, and the increase in the number of potential tourists, are two positive signs," said Bedoui.

Ennahda celebrated its defeat with fireworks outside its headquarters. The movement's leader Rached al-Ghannouchi called the election a "victory for all Tunisians," and congratulated his opponent Essebsi.

Ghannouchi urged Tunisians to "take advantage of this democratic freedom and celebrate the place we've reached."