The 'six' Hezbollah members killed in Israel's strike
The son of slain Hezbollah commander Imad Mughniyeh, Jihad, was one of the six killed on Sunday
The son of slain Hezbollah commander Imad Mughniyeh, Jihad, was one of the "six" killed on Sunday when an Israeli helicopter fired two missiles in the Syrian province of Quneitra near the Israeli-occupied Golan Heights, according to Hezbollah's al-Manar news channel.
Those killed also reportedly included Mohammed Issa, a Hezbollah commander responsible for its Syrian and Iraqi operations and at least one Iranian national with the group.
On Monday, al-Manar news channel announced the names of the remaining four members killed: Abbas Ibrahim Hijazi, Mohammad Ali Hasan Abu Hasan, Ghazi Ali Daoui and Martyr Ali Hassan Ibrahim.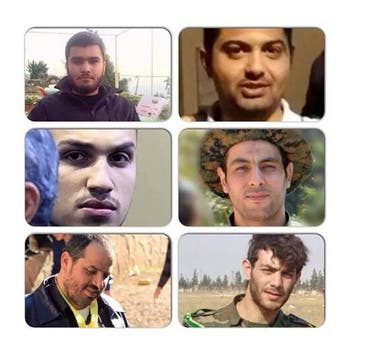 The six men
1- Leader Mohammad Ahmad Issa, "Abu Issa"
Born in Arabsalim in 1972
2- Jihad Imad Mughniyeh "Jawad", son of Martyr Leader Hajj Imad Mughniyeh who was assassinated in Syria in 1998
Born in Teirdiba in 1989
3- Abbas Ibrahim Hijazi, "Sayyed Abbas"
Born in Al-Ghaziyeh in 1979
4- Mohammad Ali Hasan Abu Hasan "Kazim"
Born in Ain Qana in 1985
5- Ghazi Ali Daoui "Daniel"
Born in Al-Khiam in 1988
6- Ali Hassan Ibrahim "Ihab"
Born in Yohmor in 1993
Source: Al-Manar TV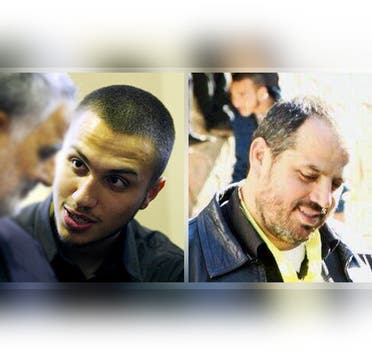 On edge
Lebanon is on edge as the country anticipates Hezbollah's response to the Israeli airstrike. In southern Lebanon, Hezbollah fighters and United Nations peacekeepers were on heightened alert.
The Israeli attack came after Hezbollah leader Hasan Nasrallah said in an address last week that the group had the right to respond to Israeli attacks.
Moshe Yaalon, Israel's defense minister, declined to comment on the strike, but told an Israeli radio station that considering. Nasrallah had recently denied the group's presence in the Golan Heights, "he has some explaining to do."
According to two Israeli news outlets, Haaretz and Ynet, Mughniyeh headed a militant network that had already operated against Israel in the Golan Heights. The reports added that Mughniyeh was planning attacks aimed at killing Israeli soldiers and civilians.
Mughniyeh's father, who was on the United States' most wanted list for attacks on Israeli and Western targets, was assassinated in Damascus in 2008.
It is widely assumed that Israel planted the car bomb that killed him but Jerusalem has neither confirmed nor denied this.
Syria and Israel are officially in a state of war, and Israel has occupied the Golan Heights since 1967. The occupation is not recognized by the international community.