Arab leaders call on Britain and France to clamp down on their radicals
It follows a meeting of the Council of Arab Interior Ministers during which all pledged to destroy groups like ISIS
The global fight against terrorism requires countries like Britain and France to do more to clamp down on home-grown extremists, Arab leaders agreed Friday.
It follows a meeting of the Council of Arab Interior Ministers (CMAI) in Algiers, the capital of Algeria, during which all pledged to destroy groups like the Islamic State of Iraq and Syria (ISIS) and Al-Qaeda.
But Secretary General Mohamed Ben Ali Koman said this could only be done if countries like Britain took a tougher line against their own radicals.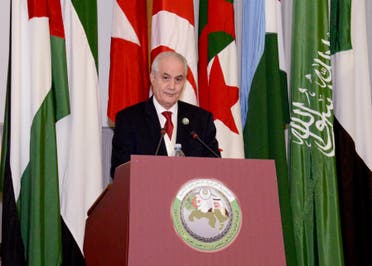 "The UK and France should stop offering shelter to extremists," said Koman. "Too many are being treated too leniently in Europe. There needs to be a clampdown on radical ideology."
The Saudi diplomat added: "Too many Western countries have given refuge to extremists under the pretext of freedom of thought."
During the meeting, Algeria called for an international conference to be organized by the United Nations to tackle terrorism and its funding, deploring the fact that "some countries secretly pay ransoms to terrorist groups to release their hostages."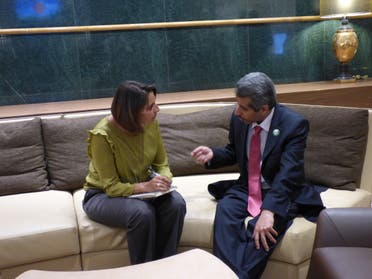 They also want to ensure "the development of international conventions to define terrorism and to allow the international community to assume its responsibility in the fight against this scourge."
There was a specific pledge to fight online extremism and Islamophobia so as not to fuel hatred against Muslim communities.
Algeria's Interior Minister Tayeb Belaiz said: "Algeria is playing a crucial diplomatic role in the fight against terrorism, not least because of its experience in tackling terrorism in the 1990s."
Algeria was plunged into a murderous civil war after the army cancelled democratic elections when it looked as if the Islamic Salvation Front was set to win the first multiparty parliamentary elections in 1992.
Belaiz highlighted how the Arab Spring revolts of 2011 had played a part in causing instability across the Middle East and North Africa.
"Profound political changes in some Arab countries following the so-called Arab Spring have in some cases led to worsened internal conflicts and instability," he said.
"This has created a favorable environment for the proliferation and dissemination of criminal and terrorist groups…"
Belaiz said Algeria was "extremely active" in the fight against terrorism in neighboring Libya and Mali.
Talks took place this month in Algiers to resolve the Libya crisis, with U.N. special envoy Bernardino Leon saying "Libya has two options, a political agreement or destruction. But destruction is not an option."
Following the conference, the Declaration of Algiers was signed by 20 political leaders and activists – a document which pledges commitment to "democracy and a peaceful changeover of political power" in Libya.
They specifically backed a national unity government, a permanent cease-fire between rival militias, a timetable to disarm the militias, and the rebuilding of security forces in the country. Leon welcomed the Declaration as "a first very promising political step."
Algeria has also been extensively involved in diplomatic efforts to resolve the conflict in Mali, where Al-Qaeda affiliated rebels still threaten the government.
Mali's government has signed a preliminary peace treaty with northern separatists, and Algeria – which has acted as a broker – hopes to see it ratified later this month.
This week, the European Parliament "hailed the active role of Algeria as part of this successful process."
A total of 19 Arab countries out of the 22 in the Arab League were represented in Algiers.