Tunisia slams British tourist withdrawal plan
Tunisians have reacted angrilly to Britain's decision to evacuate all its nationals from the North African nation
As thousands of British tourists flocked to the airport in Tunisia on the advice of the UK government, there were those who said this was an ill-conceived decision.
On Thursday the UK government told Britons to leave Tunisia, warning that another terror attack was 'highly likely' after last month's beach massacre in which 30 of its nationals were killed.
It is a stark contrast to government's message just days after the attack. The Foreign and Commonwealth Office had previously told Al Arabiya News that it would not be advising people to leave, but rather remain alert.
But on Thursday the UK government said it had new information and was not confident that Britons would be safe.
"Since the attack in Sousse the intelligence and threat picture has developed considerably, leading us to the view that a further terrorist attack is highly likely," the ministry statement said.
Many of those killed in the June 26, attack in Sousse had traveled with the tour operator Thomson and First Choice.
Complete suspension
In a statement the company said: "Thomson and First Choice have cancelled all our outbound flights to Tunisia for the summer season which is up to and including the October 31."
The company statement went on to say that this was a 'precautionary measure' as it currently had no passengers in Tunisia.
But the statement added: "We have taken the decision to repatriate all British Thomson and First Choice staff currently working in Tunisia within the next 24 hours.
"Customers due to travel to Tunisia up to and including October 31 will be given the opportunity to amend their holiday free of charge to any of our destinations currently on sale, or receive a full refund."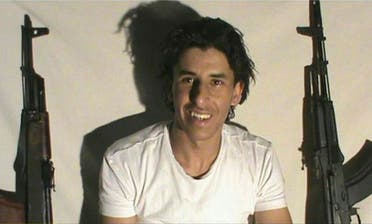 On Friday, June 26, gunman Seifeddine Rezgui, slaughtered 38 holidaymakers in the resort town of Sousse. His victims were 30 Britons, three Irish, two Germans and one person each from Portugal, Russia and Belgium. There were a further 39 people injured in the attack.
Rezgui was eventually shot dead by Tunisian security forces. The Islamic State of Iraq and Syria (ISIS) group claimed responsibility for the massacre. It is understood he had trained with the Islamist militants.
According to the British daily the Mirror, 23-year-old Rezgui was spotted on the same beach in the weeks and months before the attack.
Tunisia depends heavily on foreign tourism and hundreds of thousands of British tourists visit the African nation every year. The decision to pull British nationals out presents a major blow to the industry.
British tourists were urged in the statement to contact their travel agents, which would then arrange flights to bring them home.
On Thursday an estimated 2,500-3,000 British tourists are thought to be in Tunisia on holiday, according to British officials.
'Immoral decision'
Director General of the Tunisian tour company, Travel to do, Tarek Lassadi told Al Arabiya News he was critical of the way his country had handled its defense capability.
He said: "We know very well that terrorism is an international phenomenon. We are a small peaceful country, we always raise the white flag.
"We have dedicated our budget to health and education, and gave very little to the army. All of a sudden, we see weapons smuggled in and we find ourselves in this predicament. We don't have the means to fight this."
But he also denounced Britain's decision to pull its nationals out of the country.
He added: "For a big country like Britain to keep its distance from the issue is immoral. Britain could have lowered the number of hotel reservations in Tunisia or taken other measures."
"For the country to ask all of its citizens to leave Tunisia is inappropriate. We worry that other countries will follow suit and ask their citizens to leave Tunisia. And that way Tunisia will empty out. It's like we are a country at war."
Lassadi said the British had one of the biggest proportions of tourists traveling to Tunisia, second only to France.
He added: "The British market has grown significantly and could soon end up on top."
"We can ask people to be careful, but we can't empty a country."
Prime Minister's call
At the time of writing this article, the French foreign ministry had said it was not planning to follow Britain in urging its nationals not to travel to Tunisia.
"Our 'advice to travelers' underlines the terrorist risk in Tunisia and the ongoing threat from jihadist terrorist groups," foreign ministry spokesman Romain Nadal told journalists.
"It recommends that French citizens be particularly vigilant. Several regions of the country bordering Algeria and Libya are formally discouraged," he added.
But Belgium and Denmark have both joined forces with the UK in advising their nationals to avoid unnecessary non-urgent travel to Tunisia. Ireland later followed suit on Friday and it too advised its nationals against non-essential travel to Tunisia.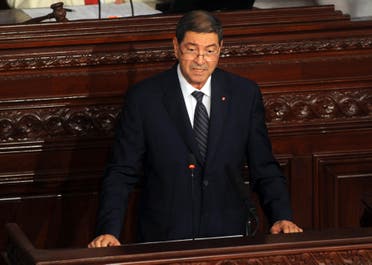 Reacting to the announcement by the British, Tunisian Prime Minister Habib Essid said he would telephone Prime Minister David Cameron.
Essid told a late-night session of parliament that the guidance would "have repercussions" for Britain although he did not elaborate on what they might be.
He explained: "We will ring the British prime minister to tell him we have done everything we can to protect all British interests and those of others countries – that's our duty.
"Britain is free to take whatever decision it likes – it's a sovereign country - but we too are a sovereign country and we have a position to take."
Tunisia has introduced a series of new security measures since the June 26 massacre, including arming tourist police.
On Friday Tunisian security forces killed five Islamist militants in clashes in the mountains near the central town of Gafsa, and military helicopters were pursuing more in the area, a security source said on Friday.

(With agencies)