Dark times for Turkey: Ankara blast latest in series of deadly attacks
This time the attack mostly targeted civilians in a place where about 10 bus stops are located
A month hasn't passed in Turkey without another deadly terror attack in big cities targeting civilians.
An explosion that hit the heart of Ankara, Kizilay district, on Sunday evening with a bomb-laden car in the middle of a busy boulevard left this time at least 37 dead and 125 wounded, some of them in critical condition.
This is the third major attack in a row that has hit the Turkish capital since October 2015, and the death toll for the two previous ones reached 132. The first attack targeted a peace rally and was claimed by ISIS. The second attack's focus was on military personnel and was claimed by the Kurdistan Freedom Hawks (TAK), which is linked to the PKK.
This time the attack mostly targeted civilians in a place where about 10 bus stops are located. But this also was a location very close to government buildings, including the Turkish parliament.
Vulnerability
The blast has once again demonstrated Turkey's vulnerability towards terrorism, while the high frequency of such attacks in big cities feeds concerns about a possible intelligence deficit. This is despite the fact that the U.S. embassy in Ankara informed its citizens days ago about a potential terror attack in Ankara with a written warning notice based on information from Turkish authorities.
President Recep Tayyip Erdogan condemned the attack in a written statement, saying that "Turkey has become a target of terror attacks due to the regional instabilities, but it will continue and further boost its determined counter-terrorism fight."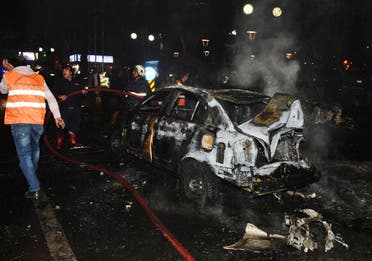 Ahmet Kasim Han, an international relations expert at Kadir Has University in Istanbul, said the attacks pose a national security problem that should be resolved by a comprehensive strategy going beyond nationalistic rhetoric.
"Turkey's foreign policy moves have become a pinch-hit for its domestic policy, which seriously undermines its internal stability because of its conflict-prone neighborhood," Han told Al Arabiya English.
According to Han, such a facilitating atmosphere encourages all international actors to be involved in Turkey's domestic political and security design in a successful way, especially by establishing logistical alliances.
On Saturday, the outlawed Kurdistan Workers' Party (PKK) announced the formation of a united front against Turkey together with nine smaller and armed far-left groups.
"There is an unprecedented restriction of individual freedoms in Turkey for increasing domestic security, but along with a huge intelligence deficit when it comes to Turkey's ever-increasing number of regional enemies," he added.
Responsibility
The key, according to Han is, to establish a clear division of responsibilities at all state levels, without politicizing institutions –especially the National Intelligence Agency (MIT) and police forces-- and by helping them to concentrate on their core missions, which is to achieve security and stability.
The target of this attack was reportedly a full-time riot police squad, but the blast failed to reach them because of the police barrier on the road.
The crime scene investigation point to the hallmarks of PKK, and one of the perpetrators was allegedly a female university student who joined the terrorist group in 2013.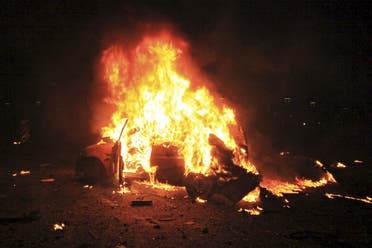 For the moment, no one claimed responsibility for the attack.
Against the high frequency of these attacks, Ankara is expected by analysts to take new security measures instead of prioritizing a social media blackout within minutes after each blast.
Meanwhile, Turkish police forces published the license plates of 20 bomb-laden cars that have the potential to conduct bomb attacks on March 20 in the country.
And following the blast – and reports that the bomber was a female member of the PKK – Turkish warplanes struck the depots and shelters of PKK bases in northern Iraq on Monday.
But in what appears to be another security setback, authorities have failed to appoint an Ankara police director for four months.
An expert on security and criminology at the Ankara Strategy Institute, Halil Ibrahim Bahar said that such terror attacks might continue in the upcoming period due to the lack of a comprehensive law and order policy in Turkey.
"Social disorder and the lack of trust in key institutions that are responsible for the national security, heavily undermine the social bonds in Turkey," Bahar told Al Arabiya English.
Bahar also adds that Turkey needs to strengthen its bonds with international partners to fight terrorism on a larger scale with boosted intelligence channels.