How will US-Saudi relations continue in the post-Obama era?
That US policy toward the Middle East has dramatically fluctuated over the past decade is an understatement
That US policy towards the Middle East has dramatically fluctuated over the past decade is an understatement, especially considering the sharp differences between President George W. Bush's 2003 Iraq war and President Barack Obama's decision not to enforce his own redlines on Syria.
The pendulum has not only swung from Washington's hyper engagement – defined by the "war on terror" approach - to Obama's reluctance to help shape regional dynamics as he fears getting entangled into the Middle East's many proxy wars.
This, along with his pronounced desire to reverse the policies of the Bush-administration by withdrawing US troops from Iraq have left US allies scratching their head over whether America has a long-term foreign policy strategy or whether a fluctuating approach defined by the country's tense partisan environment is the new normal.
Then enters Donald Trump (R) the 2016 presidential contest, whose inflammatory anti-Muslim rhetoric and unorthodox foreign policy approach have added another level of unpredictability about Washington's long-term commitment towards the Middle East.
For Saudi Arabia, which is directly threatened by ISIS encroaching on its territory and Iran's quest for regional hegemony, a reliable US ally has arguable never been more important, which sets the stage for Obama's upcoming visit to Riyadh.
While the president's farewell tour is reminiscent of that of his immediate predecessor, who also visited Riyadh towards the tail end of his presidency in early 2008, Obama's upcoming talks with King Salman bin Abdulaziz are not only expected to focus on regional dynamics but also on the follow up from last year's US-Gulf Cooperation Council summit held at Camp David.
The president is therefore likely to tout enhanced US-Saudi defense and intelligence cooperation during his visit as part of a commitment to strengthen regional security while seeking the king's support for UN sponsored talks to help bring the wars in Syria and Yemen to an end.
With the unpredictability of the unfolding US presidential election, Obama is also likely seeking to reassure Salman about Washington's long-term commitment to the region but it is unclear how successful he will be as the election is also a referendum of his Middle East policy, which has not been very popular in Riyadh. The president's recent interview with The Atlantic, in which he sharply rebuked Saudi foreign policy and questioned its motives, will also likely complicate Obama's efforts to find common ground on issues pertaining to Iran, Syria and Yemen.
The candidates
How the next phase of the US-Saudi strategic alliance will play out will obviously be determined by who wins the American presidential election in November.
Among the five candidates left in the race, only former secretary of state Hillary Clinton (D) and Ohio Governor John Kasich (R) present an attractive option for Riyadh as they both represent a continuation of Washington's post-World War II foreign policy consensus, under which Saudi Arabia serves as a key pillar for regional stability.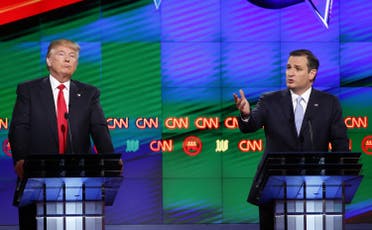 If either Clinton or Kasich is elected, resetting relations with Riyadh is expected to be a top priority in order repair the fallout between Obama and the Saudi leadership as part of an effort to strengthen regional cooperation while redefining American leadership.
A potential Trump presidency represent the biggest uncertainty for Riyadh as the billionaire has repeatedly stated that he would consider stopping US oil purchases from Saudi Arabia unless it pays for Washington's security guarantees.
Still, in a recent interview with Fox News, Trump said that he would support Saudi Arabia in a potential war with Iran. Despite these assurances, Trump's anti-Muslim rhetoric will inevitable become his biggest challenge as it will be difficult for Riyadh to publicly cooperate with Washington on anti-terrorism matters.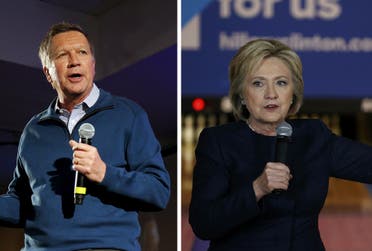 Should Trump fail to mitigate the damage his rhetoric has caused, it will be difficult to see how any Muslim country, including Saudi Arabia, can participate in a US-led coalition to fight ISIS. It is also possible that a Trump administration could seek to revitalize the Israeli-Palestinian peace process as part of an effort to turn a new page with Saudi Arabia over his anti-Muslim remarks as he has pledged to remain "neutral" on Israel/Palestine.
Senator Ted Cruz of Texas (R) has from the outset of his campaign criticized the US-negotiated nuclear agreement with Iran while providing strong rhetorical support for Israel. Given these positions, a Cruz presidency is expected to adopt a more hawkish approach to the Middle East, although it is far from clear how Saudi Arabia fits into his neoconservative-centric foreign policy approach.
By calling for "carpet bombing" ISIS, Cruz is clearly suggesting that the rules of engagement against the terrorist group must be redefined. Cruz, like Trump, will find it difficult to walk back his anti-Muslim rhetoric in his dealings with Saudi Arabia should he seek Riyadh's support to defeat ISIS.
While Senator Bernie Sanders of Vermont (D) continues to focus on domestic issues, he has struggled to present a coherent foreign policy vision. Should Sanders be elected, it is anyone's guess what this may entail for his Middle East policy, but judging from campaign rhetoric, it seems likely that he may adopt a relative isolationist approach which may leave Saudi Arabia with little choice but to rely on itself and its GCC allies to fight regional turmoil.
For more on Obama's visit to Saudi Arabia, check out Al Arabiya's Special Coverage on Obama's visit to Saudi Arabia.