Can Turkey boost the Muslim world's counterterrorism efforts?
Turkey, as new chair of the Organization of Islamic Cooperation, wants a focus on counter-terrorism
Turkey, as new chair of the Organization of Islamic Cooperation (OIC), wants a focus on counter-terrorism.
As such, an Istanbul-based multinational police coordination center for Muslim states will be established within the OIC.
The final communiqué of the organization's summit in Istanbul stressed "the need to adopt a comprehensive Islamic strategy to combat terrorism and extremism, and for the OIC to play an effective role in international efforts to combat terrorism, in the framework of constructive cooperation with States and international and regional organizations and initiatives."
Feasibility
Some analysts see this goal as overly ambitious, but an important - if symbolic - step in the right direction.
"The OIC is a weak intergovernmental institution with limited resources and capacity. Its symbolism is much more important than its deeds," Galip Dalay, research director at Al-Sharq Forum, told Al Arabiya English.
"The political, ideological, democratic and economic gaps between its members are too wide to enable it to develop a coherent strategy to fight terrorism in earnest."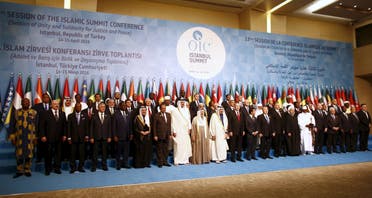 However, Eyup Ersoy, an expert on Gulf politics at Bilkent University in Ankara, says Turkey can raise awareness in Muslim societies about the destructive consequences of radicalization, and the illegitimacy of terrorist groups.
He adds that a single institution working on that issue is unnecessary and insufficient, and does not solve existing differences of opinion among Muslim countries.
"For example, for some Muslim states the Muslim Brotherhood is a grave internal threat officially recognized as a terrorist group. For others, it's an ally as a civic Islamic social movement," Ersoy said.
"Moreover, being a party to an institution is no guarantee of achieving cooperation with other parties in that institution."
Instead of proliferating institutions under the OIC, Turkey should consolidate its ties with relevant Muslim countries on issues of common concern, he added.
Sectarianism
In his recent speeches, including during the opening ceremony of the OIC summit, Turkish President Recep Tayyep Erdogan said the greatest challenge facing Muslims was sectarianism. "My religion is not that of Sunnis or of Shiites. My religion is Islam," he said.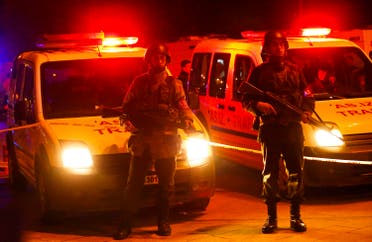 Ersoy said gathering states of different sects around common projects under Turkish chairmanship of the OIC would demonstrate cooperation, but would be difficult given the divergent threat perceptions and security considerations of OIC member states.
"Turkey could intensify its efforts to respond to the legitimacy claims of terrorist groups based on sectarian identities," he said.
"This is less difficult, but riskier as it would make Turkey the primary target of terrorist groups with different sectarian identities."
The OIC is the second-largest intergovernmental organization after the United Nations, with 57 member states spread over four continents. Turkey has been a member since the OIC's establishment in 1969.