Invest in Egypt, become an Egyptian? Debating the nationality plan
Is Egypt is out of solutions for its economic crisis?
An Egyptian lawyer filed an urgent suit with the Administrative Court to halt parliamentary discussions on a proposal to grant Egyptian nationality to investors as a means of encouraging foreign investment. The proposal, drafted by the government and being reviewed by parliament's Suggestions and Complaints Committee, gives investors the right to apply for nationality after living and investing in Egypt for five years or more.
The draft law has triggered sharp divisions in the House of Representatives and among analysts, with speculation over whether Egypt is out of solutions for its economic crisis. Samir Sabri, the lawyer who filed the suit, said in his complaint that the proposed law violated Article 6 of the constitution, which states that nationality can only be granted to someone born to an Egyptian mother or father.
National security
"The law also violates articles 47-50, which stress the importance of preserving Egyptian identity, because if it is applied it will trigger a major change to the shape of Egyptian society," Sabri said. He cited other factors that made this law inapplicable such as national security, since according to him these new citizens would enjoy all political rights, including running for parliament and the presidency.
MP Sayed Abdel Aal, chairman of the leftist Al-Tagamoa Party, said the law was not safe for Egypt. "This is a threat to national security since it will open the door for Israeli investors as well," he said, adding that there were many other ways Egypt could deal with its economic crisis. "What happened, for example, to all the aid we got from Arab countries?"
MP Ahmed Farghali also had concerns about national security. "How can we guarantee that foreign intelligence agencies will not take advantage of such a law to undermine the Egyptian economy?" he asked, adding that the government should instead look for practical ways to attract investors.
"For example, bureaucracy in Egypt might be playing a major role in pushing investors away." For Farghali, getting a new passport is not an incentive for investors. "Investors only choose places where they will gain money."
MP Abdul Hamid Kamal said passing the law would only betray the government's inefficiency. "So instead of resorting to industrial and agricultural development, the government is now desperate to look for any source of money," he said. "This shows that the government has no plan and is just making haphazard choices."
MP Ihab Ghatati objected to criticism of the House of Representatives after making the draft law public. "The House of Representatives did not draft the law; the government did," he said. "The government proposed amending the Egyptian Nationality Law so that investors who stay five years in a row in Egypt, and have a bank deposit with a value to be determined in the law, can apply for Egyptian nationality."
Safeguards
Ghatati said the latest developments in the Arab world brought to Egypt a large number of Iraqis and Syrians who are willing to invest, but need guarantees that their stay in can be permanent.
"So those among them that prove they are serious about boosting the Egyptian economy can apply for Egyptian nationality, provided that they stay for five years and deposit the required amount of money." Taking these steps, Ghatati said, would restore trust in Egypt's investment environment.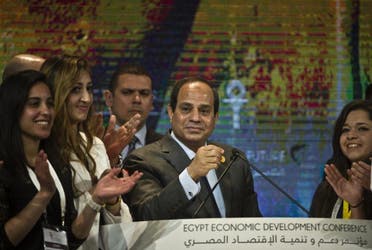 MP Moataz Mahmoud, who also supports the draft law, said there are such procedures in several countries. He dismissed national security concerns, saying the process would be subject to extremely strict rules. "We are not granting Egyptian nationality to just anyone, but rather to those who prove that they will positively contribute to the Egyptian economy and have projects to work on," he said.
Economic expert Reda Eissa said the law was not practical as it would not bring more foreign currency into the country. "The government had earlier offered land to foreign investors in order to increase its foreign currency reserve, but to no avail," he said.
Eissa found it unlikely that the law would encourage investment: "What are the privileges Egyptian nationality would offer to those investors that are not already offered to them in their own countries?"
Economic expert Sameh Sedky, who initiated the proposal, said granting investors Egyptian nationality was "thinking outside the box," but added that it was an idea applied in many countries. "If 10 percent of Syrians, Iraqis and Libyans already living in Egypt are willing to start mega projects, then why not?" he asked.
"They are not going to add to the population. They are already here, but they cannot renew their passports because they cannot go back to their countries, so why not benefit from their presence like they are benefiting from their life in Egypt?"
Sedky cited Malta, which grants citizenship to individuals who deposit 650,000 euros one year after their arrival. "Around 200,000 applied, which means 130 billion euros going into Malta." However, he said money would not be the only criterion. "The people who will get the nationality will be respectable investors about which thorough investigations will be made."
Cabinet spokesman Hossam Qawish said the draft law was about residency rather than nationality. "The new law allows Arab and foreign investors to reside in Egypt for five years, after which they would have the right to apply for Egyptian citizenship, and the state can approve or reject the application in accordance to a number of terms and conditions that will be detailed in the law," he said.
Qawish added that Egypt's national security would be very seriously considered in the evaluation of applications. "Also bear in mind that some investors might not want to apply unless they really see that they will get privileges in return."