Mosul Operation: Why the Gulf states remain distrustful of Abadi's policies
Saudi Arabia, the UAE and Qatar have put past differences behind them by coalescing around Saudi leadership
In a radio address to the residents of Mosul on Tuesday October 4, Iraqi Prime Minister Haidar al-Abadi pledged that the city would soon be liberated from ISIS. Abadi also called on residents to cooperate with Iraqi security forces once they enter the country's second largest city with military support from the US-led International Coalition.
The upcoming Mosul operation has been depicted respectively by Washington and Baghdad as the beginning of the end for ISIS, which has firmly controlled the city since June 2014. While Iraqi security forces, with the support from the Kurdish Peshmerga fighters along with various Shiite militia groups are expected to carry out the brunt of the fighting, the International Coalition has coordinated the military strategy; it has also outlined contingency plans for reconstruction as well as for how to deal with the up to one million people which are expected to flee Mosul.
Amid this push, Washington's Arab allies and Saudi Arabia in particular look as they are not opting for a strong support for the Coalition. This was particularly shown when US Secretary of Defense Ash Carter hosted counterparts and senior military leaders from more than 30 nations at the Joint Base Andrews August to narrow down on strategy to defeat ISIS, including discussing reconstruction plans for areas liberated from the terrorist group; at the meeting, Kuwait stood out as the only Gulf Cooperation Council member to pledge near-term funding requirements for Iraq.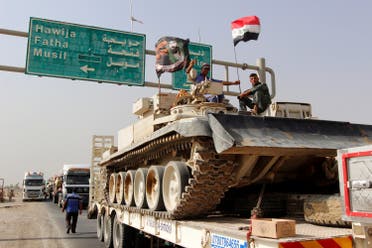 Saudi Arabia looked surprisingly reticent. Yet despite its proactive approach in leading a Muslim alliance against terrorism, it has yet to pledge a single dollar for reconstruction plans for Mosul.
The UAE has distinguished itself as a small but particularly capable US ally against terrorism, especially the counterinsurgency program it special forces are leading against fighting al-Qaeda in the Arabian Peninsula in southern Yemen, and its willingness to accept 15 released Guantanamo Bay detainees. Yet it, too, has maintained a noticeably arm's-length stance towards the conflict in Iraq and only recently pledged $50 million in post Mosul reconstruction assistance.
So has another key regional partner, Qatar. That Bahrain also chose not to pledge any direct support for this project.
The basic explanation for Saudi Arabia, the UAE and Qatar's decision not to contribute to this round of pledges for Iraq is almost certainly informed by their profound distrust of Prime Minister al-Abadi and his Shiite-dominated government's sectarian policies within Iraq, and perceived closeness to Iran regionally.
That relations between Baghdad and Riyadh remain rocky at best is evident after the Iraqi Foreign Ministry requested in late August that Saudi Arabia recall its ambassador, Thamer al-Sabhan, whose credentials were received in January 2016, after he allegedly told journalists of a plot by Iran-backed Iraqi Shiite groups to assassinate him. Shortly after arriving as the first Saudi ambassador to Iraq in a quarter century, al-Sabhan criticized the Tehran-backed Shiite militia that make up the bulk of the Hashed al-Shaabi paramilitary force battling ISIS alongside Iraqi security forces. Saudi Arabia accused the group of planning to assassinate him, which led to the Iraqi recall request.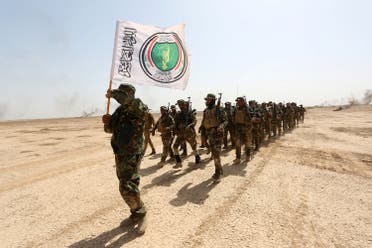 Presented with these dynamics, it was hardly surprising that Saudi Arabia, Bahrain and Qatar chose not to pledge near-term funding requirements for Iraq.
The reticence of the US allies to get further involved in Iraq, even in the context of the crucial struggle against ISIS, also underscores GCC weariness of doubling down in Iraq, which is led by a government they don't trust for the various reasons outlined. Their concerns are no doubt exacerbated by the growing uncertainty over the US presidential election and how its outcome could impact US Mideast policy and the future of the anti-ISIS coalition in particular, especially if New York businessman Donald Trump is elected.
By contrast to its GCC allies, Kuwait has chosen to take a dynamic and proactive leadership role regarding Iraq - a distinction that is no doubt rooted in the traumatic Kuwaiti experience of the invasion and occupation by Iraq under Saddam Hussein. Unlike much of the rest of the Middle East, Sunni-Shiite relations in Kuwait are not very polarized. Hence the Kuwaiti government does not regard the potential spillover or influence of the smoldering sectarian divisions in Iraq as threatening enough to prevent it from taking on a leadership role in the Iraqi context.
In light of the profound GCC distrust in the Iraqi government and Iran's quest for regional hegemony by supporting Shiite movements not only in Iraq but in Syria and Yemen, Saudi Arabia, the UAE and Qatar have put past differences behind them by coalescing around Saudi leadership. These factors underscore why the Saudi-led coalition's war against Yemen's Houthi militias remain the top priority for the GCC, and not Iraq.