Gitmo inmate Shaker Aamer's year-end plea
Special Interview: His case has been one of the most contentious to come out of Guantanamo Bay, but that won't stop him
His case has been one of the most contentious to come out of Guantanamo Bay, but in an adamant show of optimism, Shaker Aamer wants to continue using the controversy to his advantage.
In a year-end interview with Al Arabiya News, the inmate talks of why he wants the "eyes of the world" on his plight, his ultimate goal of returning to his family, his day-to-day life at the Cuba-based U.S. prison and why "1984" by George Orwell is still his favorite book.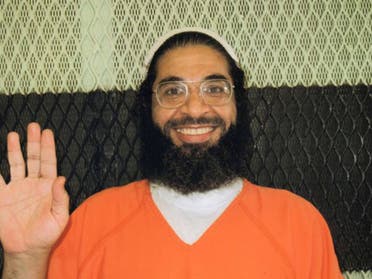 Detained without charge since November 2001, Saudi-born Aamer, 45, is the last British citizen to be held at Guantanamo. He is described by his lawyers at Reprieve, a London-based legal action charity, as a "natural leader who is known for his concern for others."
He has spent most of his time in solitary confinement, despite being cleared for release by both President Obama and President Bush and despite U.S. authorities now accepting that there is no case against him.
According to documents published in the Guantanamo Bay files leak, the U.S. military Joint Task Force on Guantanamo believed in November 2007 that Aamer had led a unit of fighters in Afghanistan, where he was captured in 2001. However, he has never been charged with any wrongdoing or gone to trial.
He informed his lawyer of how British MI6 officers were present when he was allegedly assaulted and interrogated at the Bagram air base in Afghanistan – where he was known as "Prisoner No. 5." His legal counsel was also present when Ibn al-Sheikh al-Libi, whose statements were used to justify the Iraq war, was interrogated by U.S. forces.
"Shaker's own government has been saying that they want him back home to his family where he belongs, yet unfortunately there are subversive forces even in the UK who have a different agenda," Reprieve's director, Clive Stafford Smith, said in a statement this year.
"Some MI6 agents want him to go to Saudi Arabia, where he won't be able to talk any more to the Metropolitan police about all the things he has witnessed.
"But a man who has been effectively declared innocent cannot be locked away forever to save [a] national embarrassment. Shaker must be returned to London at once," Smith added.
In response to human rights concerns about the status of Guantanamo detainees, Pentagon spokesman Lt. Col. J. Todd Breasseale told Al Arabiya News that officials are "aware of the complaints leveled by the human rights groups who insist that the detention facility at Guantanamo should be closed."
"As President [Obama] has repeatedly stated, it is inefficient, it is wildly expensive, and it exists outside America's best interests. But, until the U.S. Congress changes the law, the Department will continue to humanely safeguard the detainees in our charge and continue to responsibly transfer those who are eligible."
Aamer became one of the most prominent inmates to join the mass hunger strike at the prison in March 2013, prompting a British government e-petition calling for the immediate return of Shaker to the UK. But after these efforts failed and as 2013 nears its end, Aamer continues to fight for his freedom.
The last information Reprieve received from Shaker was that the hunger strike figures were increasing. According to Shaker, the numbers are going back up and there are now 29 hunger-strikers, including him, with 19 being force-fed. "The strike is back on," Shaker said.
Q&A with Shaker Aamer, British prisoner at Guantanamo Bay
Q: Can you give us a feel of interactions between the prisoners and their captors at the moment?
You need to know that until today, when we are moved from point A to point B in Guantanamo, we are addressed as packages. So I am a package en route to the hospital or they say that "the package has been picked up." It is enough that we are called "packages," but no one cares how we feel as human beings.
If they don't want someone to go somewhere for any reason, they will conduct a very bad search [these include scrotum searches that have been the subject of much controversy].
They have been freezing us in our block for a long time now. They can use everything as a punishment, from air, water, light, food, clothes, medicine, recreation, nail clippers, hair clippers, showers, TV, cleaning items, fans, air conditioning, books [and] legal documents.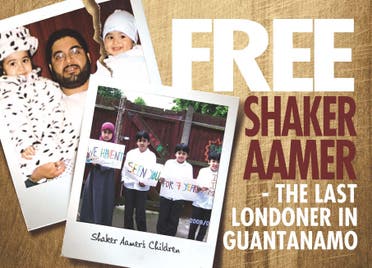 Q: Has the hunger strike helped with your case in any way?
We started the last strike in February. President Obama eventually took notice and restated his promise to close Guantanamo Bay. So we gave him time to make good on his word. Yet here we are, and the main problem remains unchanged. Still more than fifty percent of the detainees have been cleared, and yet we are still here.
Q: Is your case becoming increasingly political? Are British spies jeopardizing your chances of freedom and pushing for you to remain in legal limbo?
One reason I can think of [for the extenuated detention] is that some of the government's branches (i.e. MI5 and MI6) do not want me back in the UK for their own reasons and because they think that my return to the UK is going to be troublesome to them. I believe that [British Foreign Minister] William Hague was sincere when he wrote to me, but unfortunately it seems others are undermining what he is trying to do behind the scenes. I was very upset last month with the authorities here confiscated Hague's letter to me for no reason.
Also, remember they first cleared me for release in 2007 and told me they would send me to Saudi Arabia, but were surprised when I refused to go anywhere except to my wife and children in London. Under Obama I have been cleared again by all six of the main U.S. national security agencies. David Cameron has personally raised my case with Barack Obama.
Q: There has been widespread coverage of Guantanamo, do you still believe the prisoners' stories should get more attention?
The eyes of the world are the only thing that will ever get me home to my family, I think, so thank you for your attention to this issue. You can see from the fact that the U.S. military is now suppressing the hunger strike's figures that they want everyone to forget us and move along.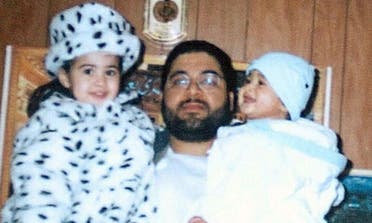 Q: How would you describe your psychological state of mind?
But by God (Allah) they will never break me. Indeed, they are broken before my eyes, because justice always will prevail, the sun will always shine and darkness will disperse.
I don't get enough sleep to organize myself so that I can read and live normally, although 1984 by George Orwell is still my favorite book. William Hague, the rest of the British government, and the world in general should know how I am really living and suffering - heath wise and mentally.
Q: What is keeping you going?
My primary goal always has been and always will be to be with my family. My secondary goal is going to be to work with a university to document the history of Guantanamo and to do what I can to ensure justice for everyone there. And that includes all the guards who have been mistreated.
In the end it will be a sweet memory and it will mean a lot to us, because we will have done our part to try to change what is wrong with the world and make it a place of greater justice.
Q: Would you like to send across any further message about your imprisonment?
If I had been sent back to London in 2007, I would "only" have missed the first five years of my youngest child's life. I mention Faris because I have never met him; ironically he was born on the day I got to this ghastly place.
I should say that I miss my wife and my other three children with the same deep love as I miss Faris. Can you imagine not being able to touch your wife or your children for – as of today [the date of the phone call in December 2013] - four thousand three hundred and twenty days and nights?