Controversy over Osama Bin Laden death stirred by Kuwaiti analyst's claims
Kuwaiti academic said in interview that al-Qaeda leader was abducted by U.S. forces
The controversy surrounding the death of Osama Bin Laden returned to the spotlight in the Middle East following a recent claim that the infamous former al-Qaeda leader is still alive.
Although news broke of his untimely end at the hands of a raid by elite U.S. special forces in Pakistan's northern city of Abbottabad in May 2011, no physical evidence constituting Bin Laden's "proof of death" has surfaced.
Photographs of his body – despite requests from news outlets – have never been released, with a judge saying that the U.S. Department of Defense was not required to release any evidence of the death to the public.
On Sunday, a Kuwaiti academic said in an interview with a Saudi-owned news channel that Bin Laden was abducted, rather than killed by U.S. forces.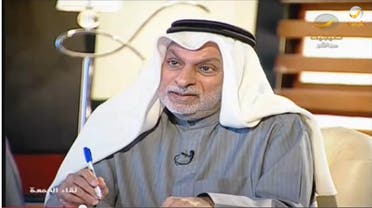 Abdullah al-Nafeesi, a former Kuwaiti deputy and political science professor in Kuwait University, said that the U.S. lied about Bin Laden's killing.
'Still alive'
"I doubt that Sheikh Osama has been killed. I believe that he was kidnapped and is still alive," said Nafeesi in an interview with Saudi-based Rotana Khaleejia TV.
"It does not make sense that a big power like the U.S. searches for a man for 11 years and when it finds him, it just shoots him," he added.
Washington lied about Bin Laden's death in order to keep him alive to "concentrate on studying his character and how he created the al-Qaeda group," according to Nafeesi.
However, his claims have been dismissed by analysts as having "no basis in fact."
There is "not a chance," that bin Laden was not killed during the operation, David Mack, a scholar at the Washington-based Middle East Institute think tank and former U.S. ambassador told Al Arabiya News.
Leaked
If Bin Laden had been abducted and held by U.S. forces as Nafeesi claimed, the news would have quickly spread, according to Mack.
"If he had survived and were still a U.S. prisoner that information would have quickly leaked throughout the U.S. government and, eventually, into the public sphere," he said.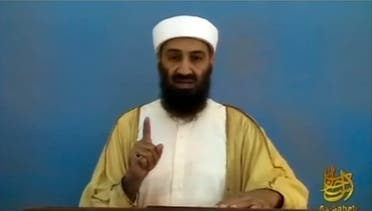 That Bin Laden's body was buried untraceably at sea – as Washington stated – leaves the suspicion open that the since no corpse was produced, he was alive and in custody, said Ed Blanche, a Beirut-based insurgency and counter-terrorism analyst.
However, the notion of Bin Laden's abduction is "far-fetched," due to their being "no value in keeping him alive in secret," Blanche added.
"I suppose that could conceivably leave the suspicion open that since no body was actually produced, that the man himself was still alive and in custody," he said.
Spontaneous decision
But why was Bin Laden killed rather than captured?
The decision to kill Bin Laden was likely to be spontaneous, Michael Ryan, author of "Decoding al-Qaeda's Strategy: The Deep Battle Against America" told Al Arabiya News.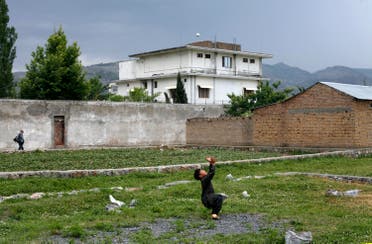 "The decision was made on the ground by the soldiers based on circumstances at the time," said Ryan.
The danger and risk involved on the mission may have led the special forces to make the fateful decision, the al-Qaeda expert said.
Logical case
"If the order was capture first but kill if you need to… one can make a very logical case that the operators on the ground made the logical choice in light of having just lost a helicopter and wanting to make sure that this mission was accomplished," he added.
"If anything else happened, I believe we would have some third party evidence by now."
While the possibility of Bin Laden being in U.S. custody has "no basis in fact," the circumstances of his death remain mysterious, said Matthew Aid, a Washington, DC-based intelligence historian and expert.
"There is still a vast amount of information about the Bin Laden raid that remains classified, so who really knows what is truth and what is not in this day and age," said Aid.