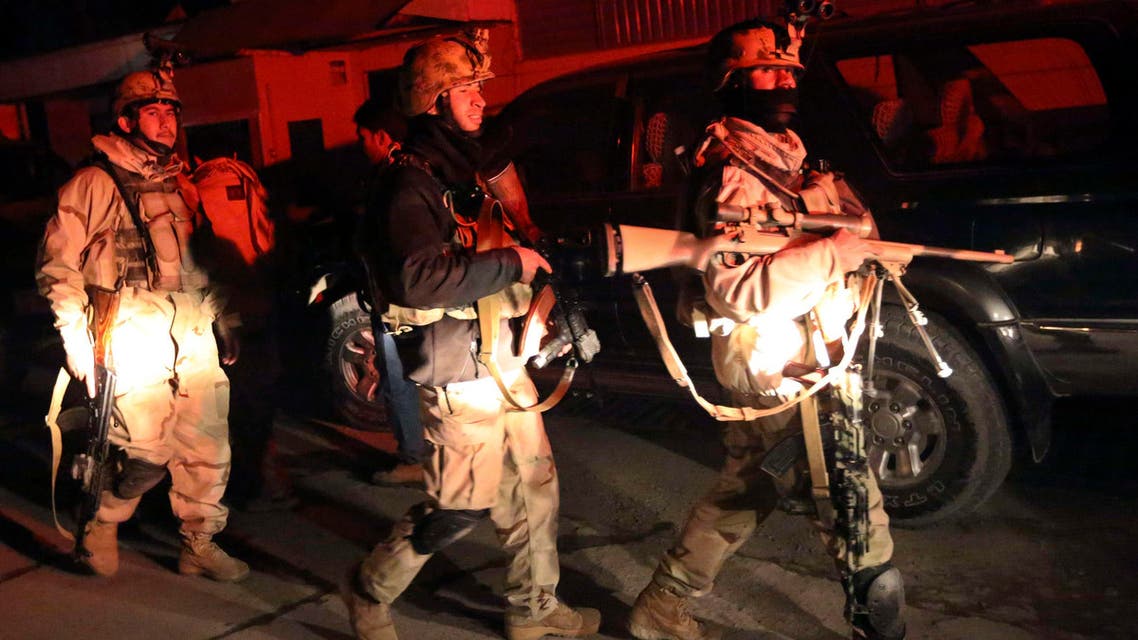 Massacre at a Kabul tavern loved by locals and expats
The restaurant's customers included Afghan businessmen, government officials, foreign diplomats, development consultants and aid workers
It was another friendly evening at the Taverna du Liban restaurant in Kabul, with Afghans and foreigners enjoying the generous helpings of food when a blast exploded outside and gunmen burst in, intent on killing everyone they could find.
The restaurant, tucked down a discreet backstreet in the smartest district of the Afghan capital, was surrounded by ambulances, armed commandos and desperate relatives following the devastating attack.
"My uncle had come with his friend," Hamid, in his 20s, told AFP as he stood in the freezing cold outside.
"I know his friend was killed after sustaining fatal injuries, but I haven't been able to get any news about my uncle."
Established several years ago, the Taverna had a reputation as a low-key hang-out where well-known Lebanese owner Kamal would be on hand every night to oversee business.
Kamal was among the 14 people murdered on Friday by three Taliban suicide attackers.
A relative of a staff member told AFP that Kamal had grabbed a gun from his office and was shot dead at the bottom of the stairs, defending his restaurant.
The Taverna was one of the few social venues in Kabul where locals and foreigners mixed with ease, enjoying its Lebanese staples such as hummus, falafel, shawarma kebabs and bakhlava dessert.
One cook recalled his dramatic escape from the carnage.
"I was sitting with my friends in the kitchen when an explosion happened and smoke filled the kitchen," kebab cook Abdul Majid told AFP while being treated for leg fractures in a nearby hospital.
"A man came inside shouting and he started shooting. One of my colleagues was shot and fell down. I ran to the roof and threw myself to the neighboring property."
The restaurant's wide range of customers included Afghan businessmen, government officials, foreign diplomats, development consultants and aid workers.
It was renowned for its fresh mint and lemon juice and for its waiters bringing free chocolate cake as dessert.
Often at lunch and in the evening, several large 4x4 vehicles idled outside the heavily guarded entrance, waiting for diners to finish their meals.
The Wazir Akbar Khan district is home to several other well-guarded restaurants used by foreigners as well as some shops and a large supermarket.
But many diplomats and expat workers are already banned from visiting such places due to the security threat.
After the attack on Friday, further restrictions on normal life seem certain.