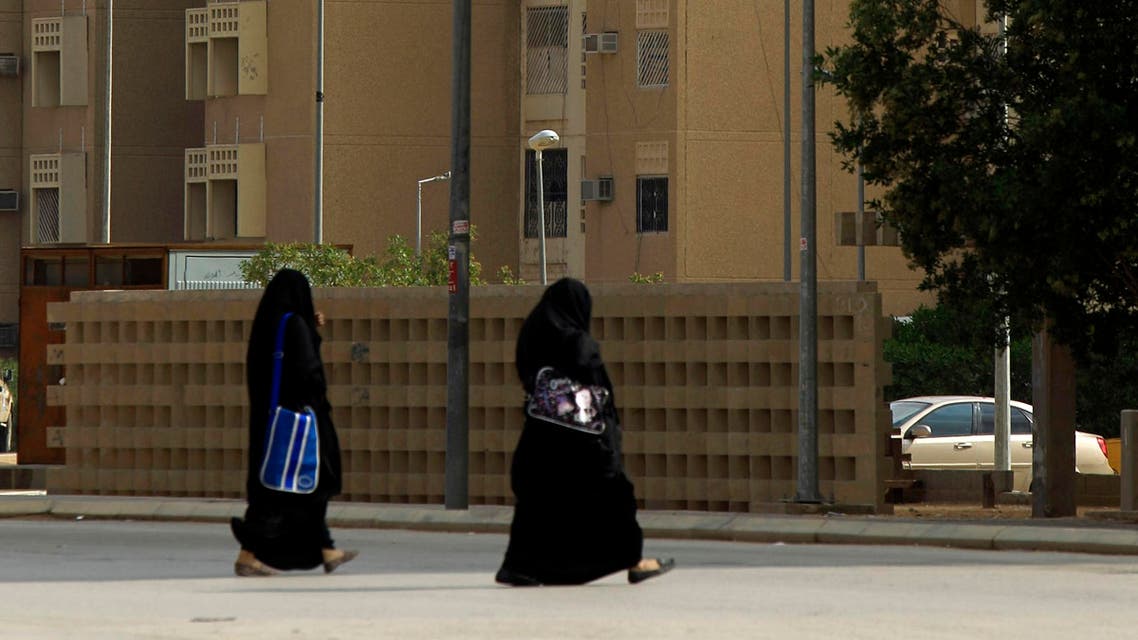 Naturalized Saudis in a fix over expat relatives
Many expatriates who were born and raised in the Kingdom have been prevented from becoming citizens
Many expatriates who have become naturalized Saudi citizens are sponsoring family members who have yet obtain citizenship, Al-Riyadh daily reported.
The Saudi law grants citizenship to foreigners according to strict conditions, but ironically these norms have prevented many expatriates who were born and raised in the Kingdom from becoming citizens.
Many naturalized Saudis have expatriate brothers, sisters and parents who could not obtain Saudi citizenship. Many of them were born in the Kingdom, have fulfilled all the norms for citizenship. They have fully assimilated into Saudi society, hold values and traditions of the country and could not be distinguished from locals.
Many experts have said the country should benefit from the capabilities and energy of such individuals and laws should be reviewed to accommodate them. They have called for a survey of similar cases who should be granted a special kind of iqama (residence permit) that would later be replaced by citizenship.
Such individuals should be given work priorities and replace expatriates, in addition to allowing them to participate in sports, cultural, scientific, religious and voluntary activities, they say.
Atiah Abdullah, who was born and raised in the country, considers his local neighborhood where he spent his entire life to be his home.
He works as a muaqeb (facilitator) and was granted citizenship, which allowed him to sponsor his father and brothers as dependents. Atiah said his father and brothers live and behave like Saudis.
"I feel quite awkward whenever I have to renew my relatives' iqamas," he said. "Everyone is treating my family members as if they are Saudis and all of us are contributing to our adopted home."
Atiah's father Abdullah said he came to the Kingdom from Yemen more than 45 years ago and never felt like he was a stranger.
He said his oldest son was able to obtain the Saudi citizenship after a long and tedious process.
"If my son becomes angry with me or his brothers, he could deport us," he said jokingly.
He pointed out that there was not much difference between traditions in Yemen and the Kingdom and many of their friends do not know that they are not citizens.
When he first arrived in the Kingdom he worked as a heavy machinery mechanic, similar to many other citizens.
With the development boom in the Kingdom, many citizens abandoned their manual professions because they viewed it as a job for expatriates only.
Atiah's youngest brother Mohammad said he works at an oil change workshop and tried to obtain citizenship but was not successful.
When he graduated from secondary school he could not attend college and he began his oil changing business, which provides him with an excellent income.
He pointed out that he was born and raised in the Kingdom and has acquired all the traditions and values of society and never felt any different from other citizens.
A woman citizen said she married an expatriate who was working for her father and never imagined that she would face the endless problems she has been experiencing as a result.
Her sons also acquired all the traditions and norms of the country and excelled at school but could not go to university because they were not citizens.
She pointed out that they are facing a number of problems because they could not obtain the citizenship and she hopes that one day they can find peace of mind.
"I have always dreamed that one of my sons would become a doctor or an engineer, but that dream is still to become a reality," she said.
(This article was first published in Saudi Gazette on Jan. 18, 2014)