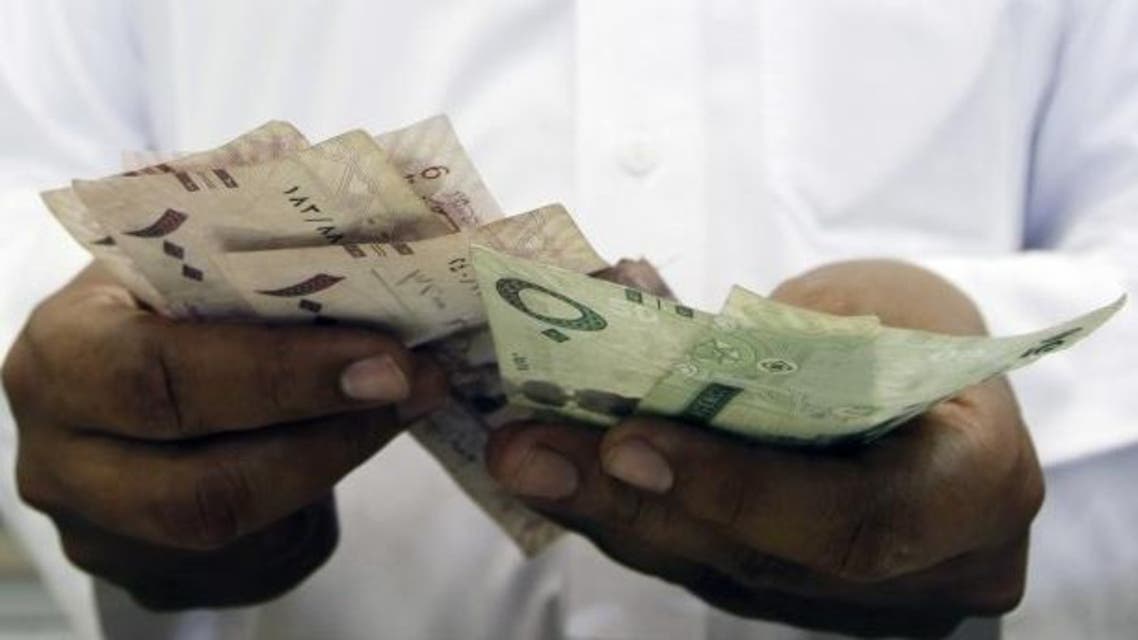 Saudi men lay claim on wives' salaries as 'legal guardians'
At the end of every month, many wives in Saudi Arabia have become accustomed to a quarrel with their husbands
At the end of every month, many wives in Saudi Arabia have become accustomed to a quarrel with their husbands, who claim their rights to their wives' salaries.
Soad Salman, a teacher, experiences tension at the end of every month, as she fears the regular dispute between her husband and her family on each party's right to her salary.
She has to exert strenuous efforts to calm both sides down, and resolve the issue with minimal losses.
Soad is one of many employed wives whose salaries become a dilemma between their husbands and families.
Such dilemmas sometimes end in a court case which last for long periods, and many times end in divorce.
Husbands justify their demands as they have the right to prevent their wives from going to work under the pretext of their authority and guardianship over their wives, while wives believe that they have sole rights to their salaries.
Fouziyah Aqeel, a nurse, said she stipulated her right to her salary, before she agreed to marry her husband.
She has been married for five years and her husband never asked for any financial assistance during that period.
However, she does assist him when she feels that he is in need of such assistance.
Yasmin Ali pointed out that some employed wives get into trouble at the end of each month, as their fathers and husbands disagree on who has the right to the wives salary, and each one of them wants a lion's share of it.
She said some wives split their salaries between their husbands and fathers, while others give their salaries to their fathers, and live in continuous daily problems with their husbands.
Taghreed Abdullah, an employed wife, said she experiences monthly trouble with her domineering husband.
He works in a private company and his salary does not exceed SR 5,000 a month, of which he only pays the rent, and she described him as a "stingy".
She claims that she provides for her children's expenses and house necessities, in addition to the housemaid's salary.
However, she added that even that was not enough, as she gives him a daily allowance and pays his car's expenses.
When she refuses to give him money, he prevents her from working, and she then has to accept his demands.
Lawyer and legal consultant Sultan Al-Harthy said husbands are required to provide for their children and wives, even if the wives are employed.
He pointed out that whatever money the wife has, whether it was a salary or inheritance, is her own money, and the husband does not have the right to such money, except with her consent.
He stated that the husband has the right to ask his wife to spend on herself, her children, and the house, if he is in a financial hardship.
However, the wife has to agree to such spending, and the husband cannot force her to do so.
"Some cases of salary disputes between husbands and wives have ended in divorce, because some wives lose trust in their husbands who confiscate their salaries without any right to do so," he said.
Social researcher Hafsa Shoaib said many wives are complaining of this problem.
She pointed out that the majority of girls excel over their brothers in school, and therefore, graduate and are employed before them.
In many such cases, brothers become accustomed that their sisters provide for them, and as such, become used to taking their wives salaries.
"In the past, men used to refuse any assistance from their wives, as they feel that it degrades their status and manhood, but nowadays, men look for employed women to marry, to assist them in house expenses," she said.