Algerians vote in presidential race amid fraud fears
EU and other prominent monitors absent as frail Bouteflika appears almost certain to win again
Algerians went to the polls on Thursday as incumbent President Abdelaziz Bouteflika - who has been in power for 15 years and is confined to a wheelchair - is poised for re-election amid violence, fears of fraud, and the absence of effective international monitoring.
While 23 million Algerians are eligible to vote in a contest between six candidates after polling opened at 8:00 am on Thursday, some analysts are skeptical of how many of those eligible will actually show up to the polls.
"We're expecting a record abstention rate," said Mohamed Chafik Mesbah, a veteran Algerian political scientist, according to the news site of TV channel France 24, adding that turnout would like be 10% "at best."
Adding to fears of a fraudulent election is the European Union's refusal to send election observers, ostensibly for the reason that Algerian authorities had failed to submit their request on time.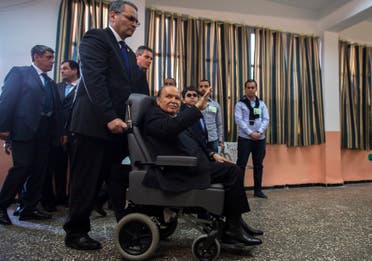 Another prominent organization which is not monitoring the election is the Vienna-based Organization for Security and Cooperation in Europe, of which Algeria is a partner, an election officer told Al Arabiya News.
The officer could not confirm whether Algiers had requested monitors.
Too busy to monitor
A spokeswoman for the Washington DC-based National Democratic Institute for International Affairs told Al Arabiya News that they were invited to observe the Algerian elections, but "time constraints prevented us from organizing a delegation."
However, several other monitoring groups, including the Arab League, the Organization of Islamic Cooperation, the African Union and the United Nations are monitoring the vote, with around 300 observers currently in the country, according to Newsbulletin.net.
One international NGO, the Norway-based Global Network for Rights and Development, issued a press release last week confirming their monitoring mission "in response to an invitation from the Algerian authorities," it said.
In response to the request, the group has deployed 10 short-term observers to screen the voter registration process and to examine the election's "compliance with international standards for democratic elections."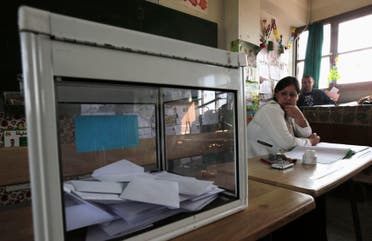 Ramadan Abu Jazar, the head of the Global Network for Rights and Development, told Al Arabiya News that his groups has four observer teams in randomly selected areas of the capital. Their main focus, he said, was to observe the transparency of the election.
"We visits polling station to verify that ballot boxes are well-sealed, that people cast their ballots behind voting curtains and well look at all the technical aspect of process," said Abu Jazar.
"We can't ask questions because in fact our mission is simply to observe, not to monitor," Abu Jazar said.
Several independent European observers are also present in Algeria, but are not allowed to talk to the media, he added.
Not one to keep quiet
On Thursday, the seemingly frail 77-year-old Bouteflika cast his ballot from a wheelchair at a polling station in Algiers, while his most prominent opponent Ali Benflis seemed to warn of a rigged election.
"In case there's fraud I won't shut up," he told reporters.
Bouteflika, a veteran of Algeria's war of independence, won the previous election in 2009 with 90% of the vote.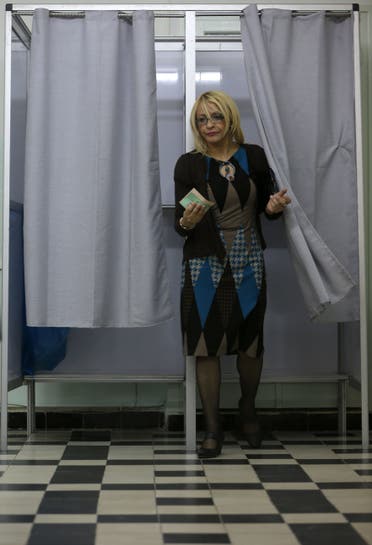 Since independence, Algerian politics have been mostly dominated by a small group of the National Liberation Front (FLN) - which Bouteflika heads - and army generals who see themselves as guarantors of the country's stability.
If the ailing incumbent wins again, it will be due to a sense of political alienation and lack of a strong opponent, Hamza Hamouchene, the chief of the London-based NGO Algeria Solidarity Campaign, told German news outlet Deutsche Welle.

"There is no-one who can voice peoples' concerns, who can take their discontent and formulate a political project as an alternative to Bouteflika or the system in place," he said.