UAE-based Iraqis express mixed sentiments about elections
Iraqis living in the United Arab Emirates are casting their votes for their country's parliamentary election, but some are abstaining
Iraqis living in the United Arab Emirates are casting their votes for their country's parliamentary election, but some are abstaining in the belief that their participation will not make a difference.
On Sunday, 645 polling stations opened in 20 countries for Iraqis in the diaspora to vote, two days ahead of Wednesday's election in their country of origin, which is experiencing increasing violence and targeted killings.
There are polling stations in the two UAE emirates of Abu Dhabi and Dubai.
"People need to see the purpose of this election, which is to better Iraq's situation. It shouldn't be about sectarianism," Bushra Aziz, an Iraqi living in the UAE, told Al Arabiya News.
Aziz, a mother of three, described voting on Sunday as her "national duty," but like many Iraqis she expressed mistrust and lack of confidence in politicians.
"I don't have trust that there will be much of a change," she said. "It's my duty to go and vote for a person who could possibly do something."
Tala Melek, a Dubai-based Iraqi architectural engineer, said she will vote for the secular Civil Democratic Alliance.
"The secularists might not necessarily win, but at least they can have a role as an opposition and garner more parliamentary seats," Melek said.
Dubai-based reporter Samar al-Mashta will also vote for the CDA, which promises a more inclusive Iraq. Its representative Mithal al-Alusi is "honest and outspoken," Mashta said.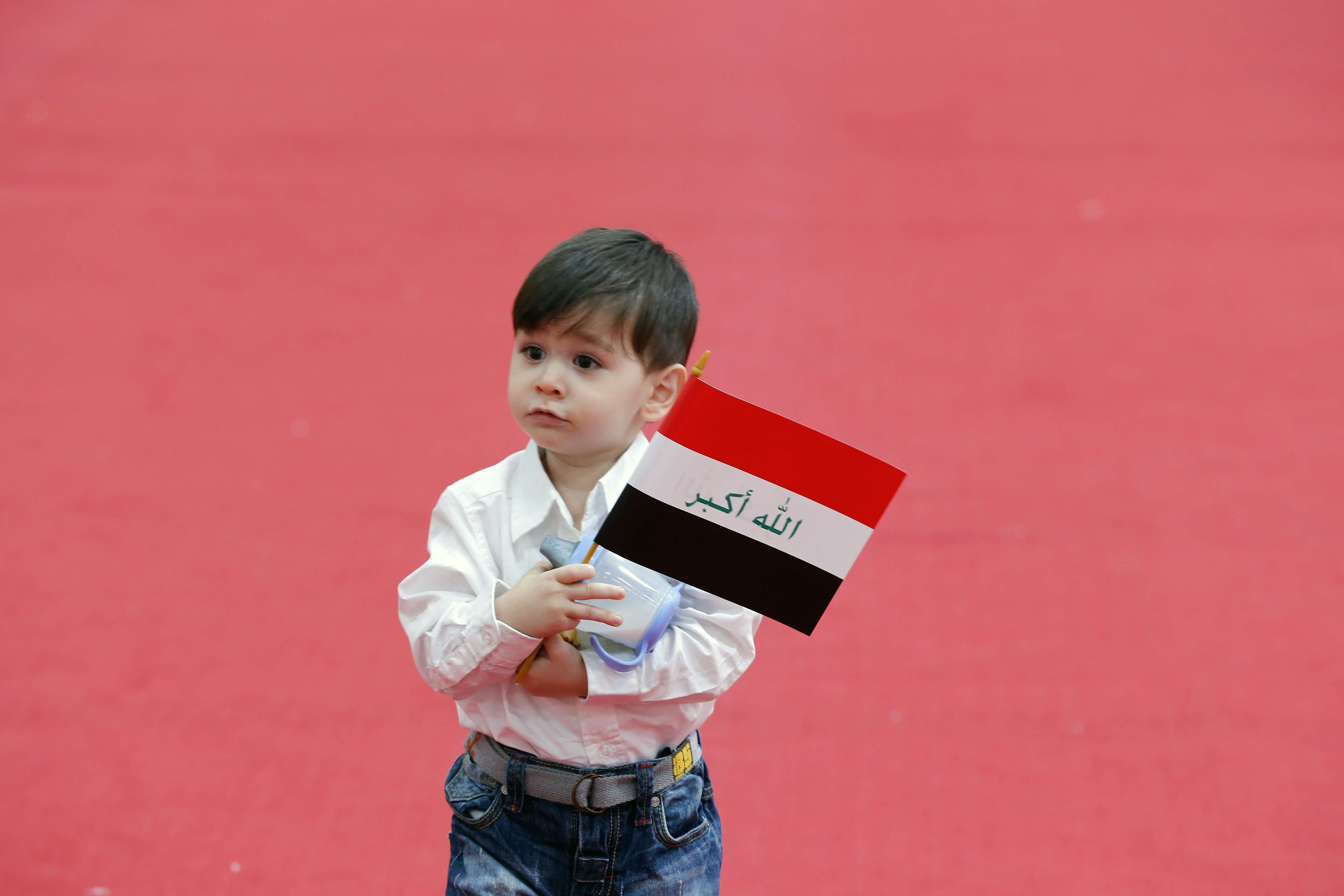 Mistrust
Dubai-based musician Azhar Kubba said he is unlikely to vote. "I'm not very enthusiastic because I don't think there will be any change," he said. "I don't have trust in politicians and their promises."
Dubai-based doctor Israa Mohammed said she will definitely not vote. "I don't have trust in the people running in the elections. I don't even know them."
She and her family stopped voting after the first parliamentary election two years after the ouster of Saddam Hussein's regime in 2003.
"I'm scared that the person I vote for will turn out to be bad, and I'll be responsible for his actions," she said.
Ahmed Sultan, another UAE-based Iraqi, expressed "zero trust in the elections because of past experience."
He added: "There was no positive outcome from the 2010 election, no electricity, no water, the living standard is very low, blasts continue to occur… people are tired."
Sultan continued: "The elections will bring nothing. I voted when they toppled [Saddam], but nothing happened afterwards."
He asked: "Why are people living in worse conditions than Saddam's era? Didn't they want to remove Saddam to make a better Iraq? It's only getting worse and worse."
Sultan, who last saw his home country in 1992 but has many relatives living there, said: "In all honesty, Saddam's era was better. At least there were no bombings.
"The poor are getting poorer, and the rich are getting richer. Where is Iraq's money? Why are Iraqi streets so filthy? Why are there no services?"
A third Maliki victory?
Prime Minister Nouri al-Maliki is seeking a third term amid Iraqi frustration over rampant corruption, high unemployment, and a lack of basic services.
He is being criticized for allegedly consolidating power and targeting minority groups.
"Maliki has failed. I can't imagine that he'll win again. There are many criticisms regarding his rule. What did he achieve?" Melek asked.
"In the last 10 years, what happened in Iraq? The situation worsened."
However, Mashta said a Maliki victory is inevitable. "I've heard... that Maliki has hired the best public relations companies from the UK and the United States."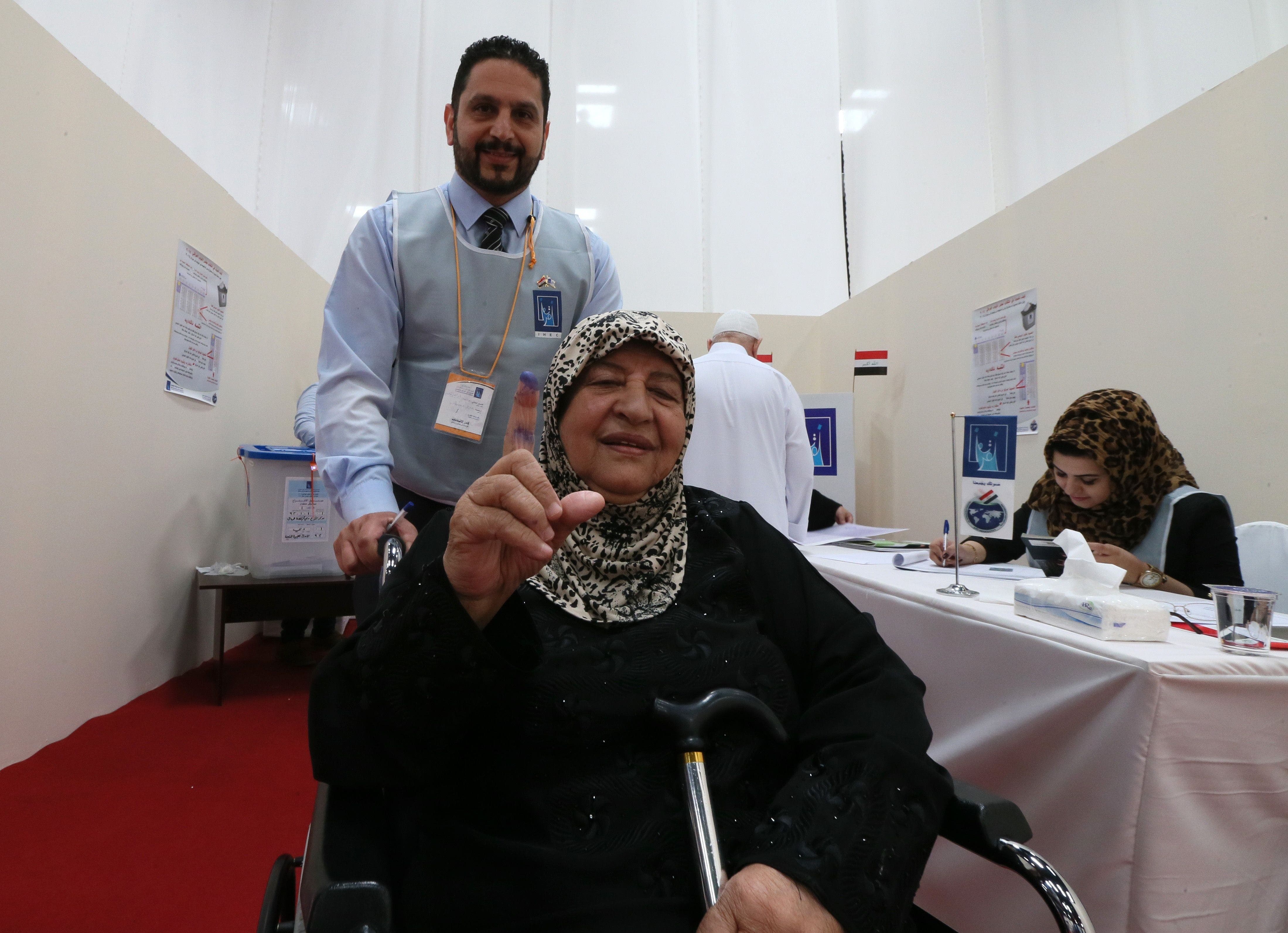 There are Iraqis who "genuinely" like the incumbent, she said, adding that people "feel better choosing someone they know."
The opposition in Iraq remains divided. Ayad Allawi, Maliki's main opponent in 2010, has seen his secular, Sunni-backed Iraqiya list splinter into three coalitions.
Observers say it is likely that no single party will win an absolute majority, and as in previous elections, coalition talks will take months.
Hope
Melek urges young Iraqis abroad to "maintain their roots" to where they come from.
"Their support for the Iraqis who are still inside is very crucial. They'll be thanked for this support," she said.
Mariam Wissam, a writer and researcher on the Iraqi diaspora, voted on Sunday for Allawi's Al-Wataniya coalition because it is "the most secular and progressive."
People in the Abu Dhabi polling station "were singing and dancing. It was heart-warming," she said. Being hopeful "is what the election is about."