Iranian women go hijab-free on Facebook
Campaign with 130,000 likes bombarded with unveiled pictures taken in Iran's streets, parks and beaches
A Facebook campaign has encouraged Iranian women to let their hair flow free in snaps that have attracted more than 130,000 likes on the social media site.
Set up only 11 days ago, the campaign – named 'Stealthy Freedoms of Iranian Women' – has seen thousands of women taking off their veils in pictures posted to Facebook.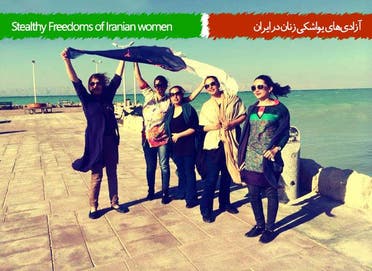 Iranian journalist Masih Alinejad launched the campaign, which has now sparked debate over the freedom of choice on whether a woman wears the Islamic head covering. The journalist herself has said she does not oppose the hijab, adding that her mother is veiled.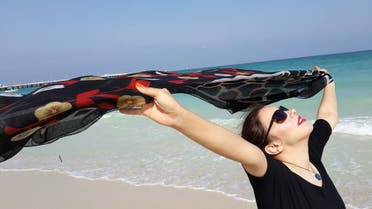 "But she believed people should have the freedom to choose," the Guardian newspaper reported on Monday.
The page has become packed with hundreds of unveiled pictures taken in Iran's streets, parks and beaches. Iran's religious police are often deployed on the streets, cracking down on those who they deem to be wearing the hijab incorrectly or not wearing it at all.
Cool breeze
One woman, posting an unveiled picture showing her behind the wheel wrote: "My stealthy freedom while driving in the streets of Tehran … I like to feel the wind blowing on my face."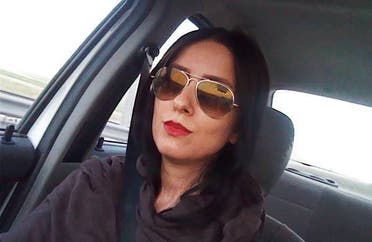 Another post showed a mother with her daughter. "The beautiful seaside in Kish [Island]," the younger woman wrote. "We strolled on the rocks and experienced the cool breeze flowing through our hair. Is this a big request?"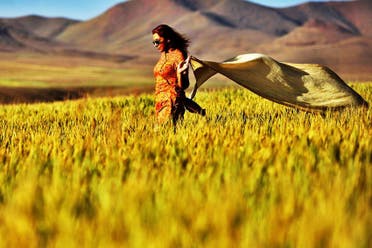 In comments to the Guardian, Alinejad said she has received a wave of messages and pictures since launching the campaign.
"I've hardly slept in the past three days because of the number of pictures and messages I've received," she said, adding that she does her best to verify that the pictures were sent from genuine accounts and asked people for permission before publishing them.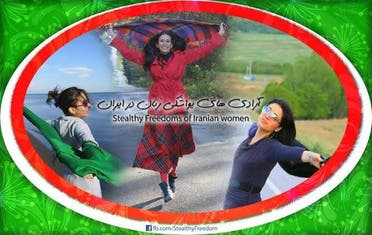 However, she does not reveal their full names.
"I have no intention whatsoever to encourage people to defy the forced hijab or stand up against it," she said. "I just want to give voice to thousands and thousands of Iranian women who think they have no platform to have their say."
The success of the campaign shows that Iranian women are "fed up and not afraid to show it," says Iranian-American author Melody Moezzi who has written on women's issues.
"This is just one example among many. Countless young women on the streets of Tehran are already wearing what may as well be just a wide, cloth headband," Moezzi said.
The campaign is also seen as a message to address the issue of the compulsory hijab seriously.
"To some outsiders, it may seem as though the compulsory hijab is a trivial matter (particularly given how much Iranian women's roo-saris [scarves] have shrunk over the years), but it's not trivial, and it's not about a piece of fabric. It's about a principle," Moezzi said.
"So many Iranian women find themselves in this perpetual state of protest, using their attire as a statement—not only against the regime's dress codes, but also against all of the injustices for which the government is responsible. It's a powerful way way to steal back a little freedom, as is taking to social media like this," she added.
Rowhani's next move
Iranian leader Hassan Rowhani has previously spoken out against the religious police crackdown and promised a more moderate approach to the issue.
Still, his government has little power over the forces that operate under Iran's revolutionary guards.
"The government of President Rowhani will have to navigate delicately in order to reform the system," Arshin Adib-Moghaddam, the chair of the Center for Iranian Studies at the London-based School of Oriental and African Studies, told Al Arabiya News.
"History has shown that the demands of Iranian women cannot be subdued without losing significant political legitimacy. The Rowhani administration cannot afford such an eventuality.
"This campaign is the latest manifestation of bravery in the face of a patriarchal state," Adib-Moghaddam added.

But will it push the Iranian government to act? No, says Denise Hassanzade Ajiri, a journalist and co-founder of Iran Election Watch, an independent online media project reporting on last year's presidential election.
"Iran's regime is an 'Islamic Republic,' meaning Islam is the main core of it and even a moderated government like Rowhani's would not dare and would not even want to go against it," Ajiri told Al Arabiya News.